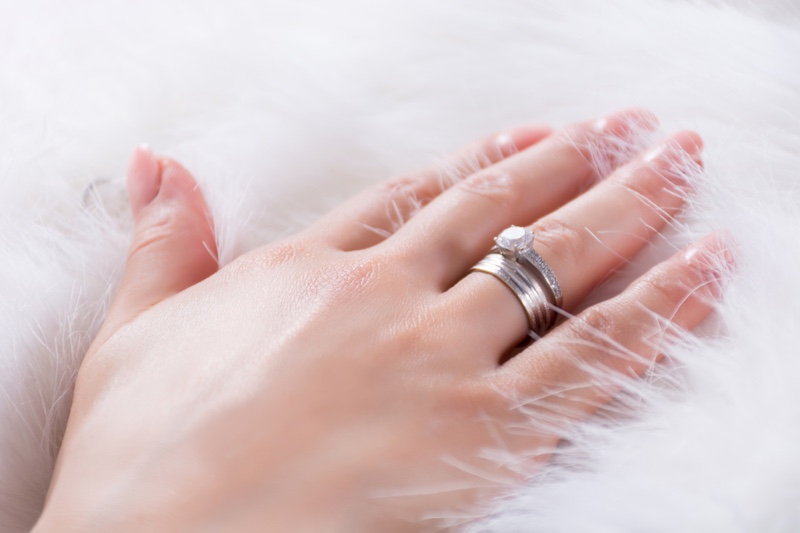 In my experience, stirring up the courage to propose is the easy part. What's actually daunting is choosing the perfect ring, to get not only the 'yes', but the once-in-a-lifetime facial expression. Since it's almost futile to consult with friends, as every lady has unique preferences, this guide is your best bet. After finding her the perfect ring, you'll see your confidence triple as you set the date, and feel your heart burst with uncontainable satisfaction, having swept her off her feet.
Here are a few considerations in finding her the perfect ring:
1. Budget
It goes without saying that budget is the foremost consideration. It helps you figure out what options are available within your budget, after which you can apply other considerations. There are affordable rings, but be warned – the good stuff doesn't come so cheap. Make sure you consult an expert jeweller, or do some research to distinguish original from counterfeit, so you get the value for your money.
2. Style preference
What's her ring style preference? How does she like her stone set? You can actually guess her preference from the kind of content she follows on her social media pages, or from some of the jewelry she currently wears. Even better, many times in serious relationships, ladies drop hints on their ring style preference, so it might be a good idea to tune your senses, to avoid embarrassing mistakes.
Ideally, her ring setting should reflect her style and personality. A combination of both the traditional and elegant settings, strikes a beautiful balance. The vintage inspired setting, like the 925 sterling silver ring, is a reflection of traditional elegance, and a popular style among classy ladies. Although, some ladies have weird choices. In that case, her best friend or family (if applicable) should provide the best inspiration.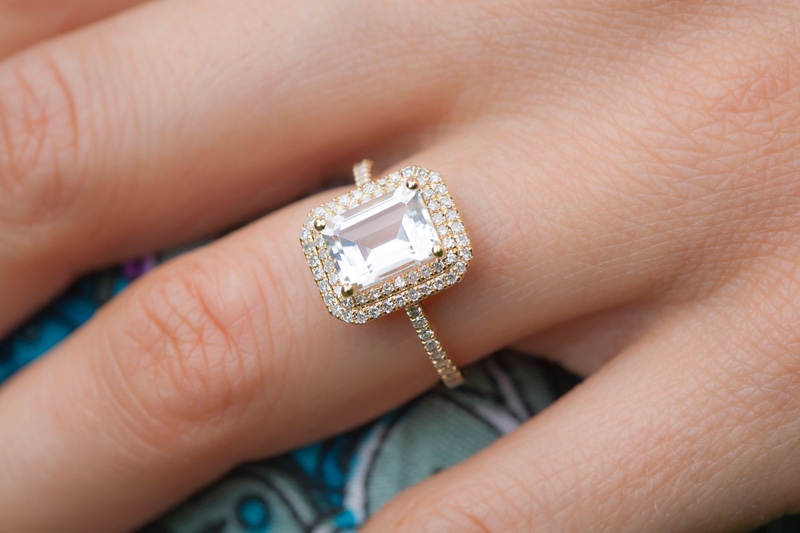 3. Metal preference
What color of jewelry does she like? White, yellow, or some other color? This is the first question you should answer, and you can already tell from the color of her metal wristwatch(es), earrings, bracelets, or any other jewelry she owns. However, make sure that whatever metal you choose, reveals the sparkle in your gem.
A good metal choice doesn't just enhance the beauty and shine of the gem, but contributes immensely the personality, elegance, and class of the ring. Beyond that, allergic reactions are more important considerations in selecting the right gem for her. Some ladies, for example, are allergic to Gold, however, Platinum, a very expensive superior jewelry metal, doesn't cause allergic reactions. Lastly, a good factor to consider are the properties in the metal, so that you don't wow her today, only to be underwhelmed a few weeks or months later when the metal wears off. Aim for 90 to 95 percent pure metals, or a combination of pure metals, with the primary metal ranging between 50 to 75 percent.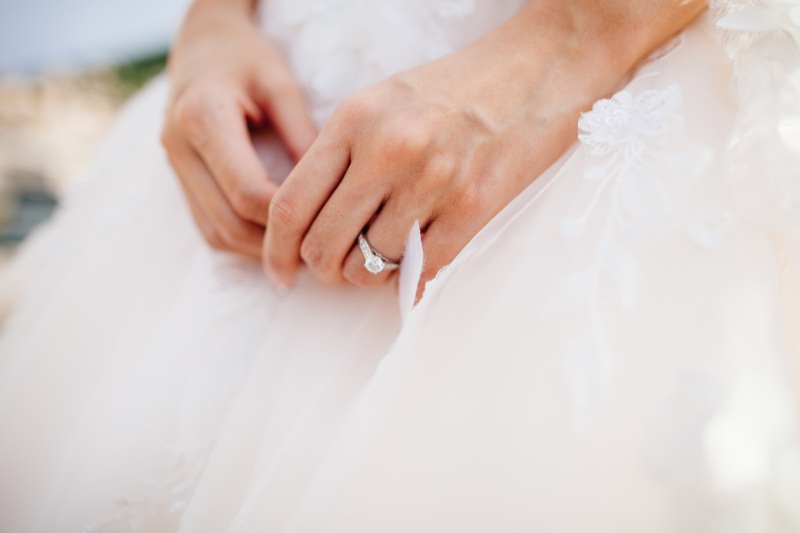 4. Gem preference
Take your time and choose with care, because, inarguably, the gem is the most important feature in her entire ring. A diamond is the usually the best recommendation – it's classic, dazzling, and will always be appreciated. There are considerations in selecting a diamond – "the Four C's" – carat, color, clarity, and cut. When you understand these four C's, you'll make the best selection based on her preference.
Apart from diamonds, other classic gems stand out as well. They are immensely valuable, and have beautiful sparkly colors. Some of these gems include sapphire, ruby, and paraiba tourmaline. However, before making a final decision, consider her metal preference and personality, so that you can select a gem that will stand out and shine through the choice metal.
5. Ring size
Of course, every of your efforts would be a waste of time if the ring doesn't fit. The perfect fit should slide in easily without falling off. Since you can't ask her what size of ring she wears, the task becomes is difficult, but still doable.
There are certain steps you can take to avert embarrassment, like using a ring size chart. Although that means you have to measure her finger without alerting her and spoiling the surprise. Measurements are done using a string, which you should wrap around her finger. A good time would be when she's asleep – works best if she's a deep sleeper. If not, try to be stealth, or create a distraction as a failsafe incase you get caught.
More so, like earlier suggested, you can seek the help of her friends, coworkers, or family members (if applicable). If they don't already know, they can assist in getting the measurement or exact size in subtlety. However, your chosen help must be trustworthy, and not a blabbermouth, so as not to expose your plans.
The guide outlined above should solve your problem, yet, another option is available, as follows: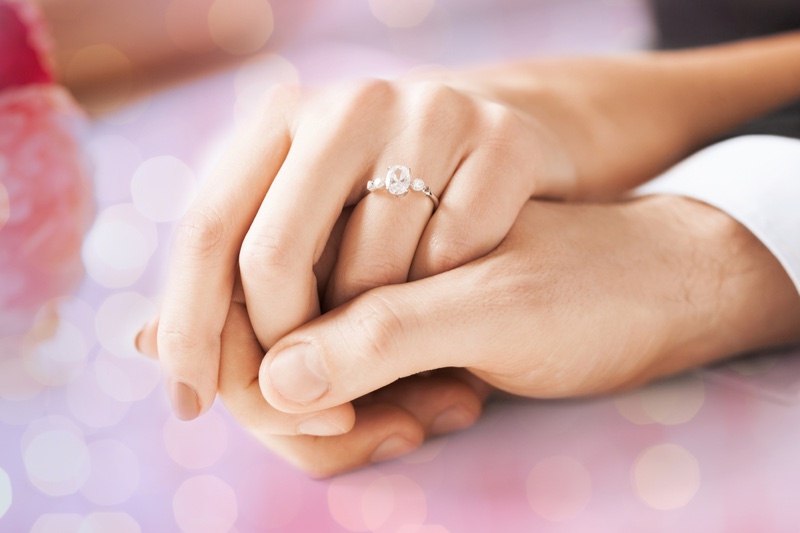 Bespoke
If you want the ring to be extra special, tailored for her, and perhaps passed down to generations, you can opt for bespoke rings. They are actually gaining stronger grounds in recent times, especially among people who prefer a personal and unique arrangement, with added sentimental value.
Finding a Jeweller
If you opt for bespoke, don't just visit any website and hinge the responsibility of making your emotional piece to an amateur. Do a background check on the company with the internet resources available to you. Check for reviews, speak to past customers and visit their physical location, if possible. Nonetheless, not every experienced jeweller is the right jeweller for your piece. Search for jewellers that are experts in your chosen gem and metal, with an established profile.
After all said, let me conclude this article by saying that finding her the perfect ring is not cast in stone. You know her best, so do what feels appropriate. And if our recommendations worked out for you, do come back, drop a thanks in the comment section below, and share to all your friends who need a jewelry guide to help pop the big question.