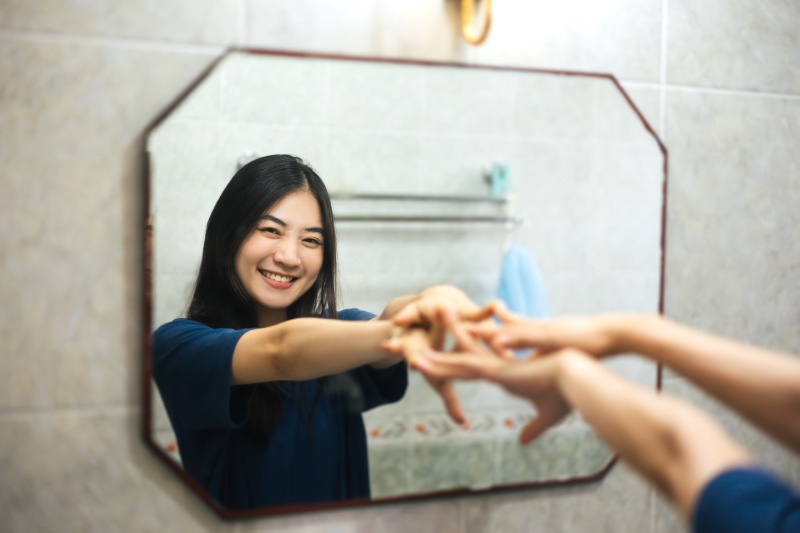 Our bodies are remarkable vessels that empower us to experience the world around us fully. They possess incredible capabilities, allowing us to accomplish extraordinary feats like running marathons and bringing new life into the world. However, despite these unique abilities, it is all too common to fall into the trap of comparing ourselves to others and feeling insecure about our appearance.
Whether it's societal pressure, media influence, or personal insecurities, negative body image can impact an individual's mental health and overall well-being. It can contribute to feelings of anxiety, depression, and diminished self-esteem. Studies have also demonstrated that negative body image is a risk factor for developing eating disorders and other mental health concerns.
Fortunately, there are effective methods to liberate yourself from this recurring pattern. By embracing your body, accepting its imperfections, and cultivating self-love, hopefully, you can feel confident and at ease in your skin. This guide aims to provide you with valuable tips and strategies that aim to foster a deep appreciation for the body you inhabit.
Regardless of your shape, size, or background, with any luck, it will empower you to develop a positive body image and enhance your overall well-being.
1. Focus on Your Positives   
It's hard to feel positive and appreciative when you keep focusing on things you don't like. Focus on features you like. Look in the mirror and appreciate your favorite features. It could be your great smile, eyes, shiny hair, or impressive height.   
Grounding is an unusual but effective technique to help you focus more on your positives. This therapeutic method consists of activities to help you reconnect to the earth. It's a beneficial practice, especially if you've been so engrossed and immersed with social media or other unrealistic body goals lately that you've lost attachment to reality.
You can reconnect with yourself and nature and absorb more positive energy through grounding. Grounding is also known to help reduce stress and anxiety, which is especially useful if you've been feeling stressed with your body lately. Some easy ways to practice grounding include lying on the ground, walking barefoot, or submersing yourself in water.
If you're uncomfortable yet to look in the mirror, you can use these techniques as an alternative to focusing on the positive features of your body and overall being. 
2. Practice Self-Care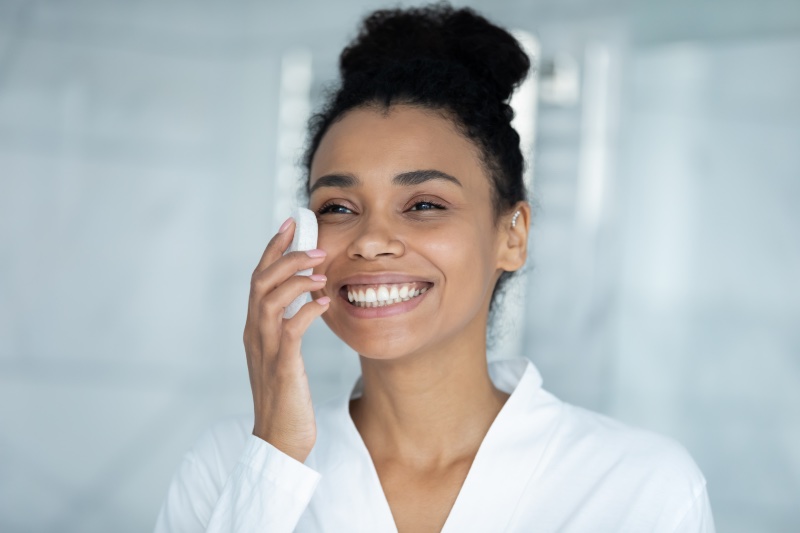 Taking care of your body can help you feel better about it. So, ensure you get enough sleep, eat healthy foods, and exercise regularly. Also, remember to set aside time each day for yourself and do something that makes you feel good about yourself, whether going for a walk or taking a bath. You will feel better when you take care of your body in these ways. 
3. Surround Yourself with Positive People
Most of the time, your negative thoughts and perceptions of your body are often due to the negative people surrounding you. Perhaps your so-called 'friends' have been giving passive-aggressive criticisms about your body, and you might not have realized how it's slowly affecting your self-esteem. Or you may keep reading (and possibly believing) those comments you see on social media from strangers picking on your looks.
As much as possible, don't allow anyone to influence you on how you perceive yourself. So, be picky about the people you surround yourself with. Surround yourself with positive people who are incredibly beneficial in improving your body image and overall well-being.
You're more likely to receive positive reinforcement about your body and appearance with them. Positive people can also support you when you feel down about your body. They can offer encouragement, advice, and a listening ear, which can be incredibly helpful in improving your body image.  
4. Wear Clothes That Make You Feel Good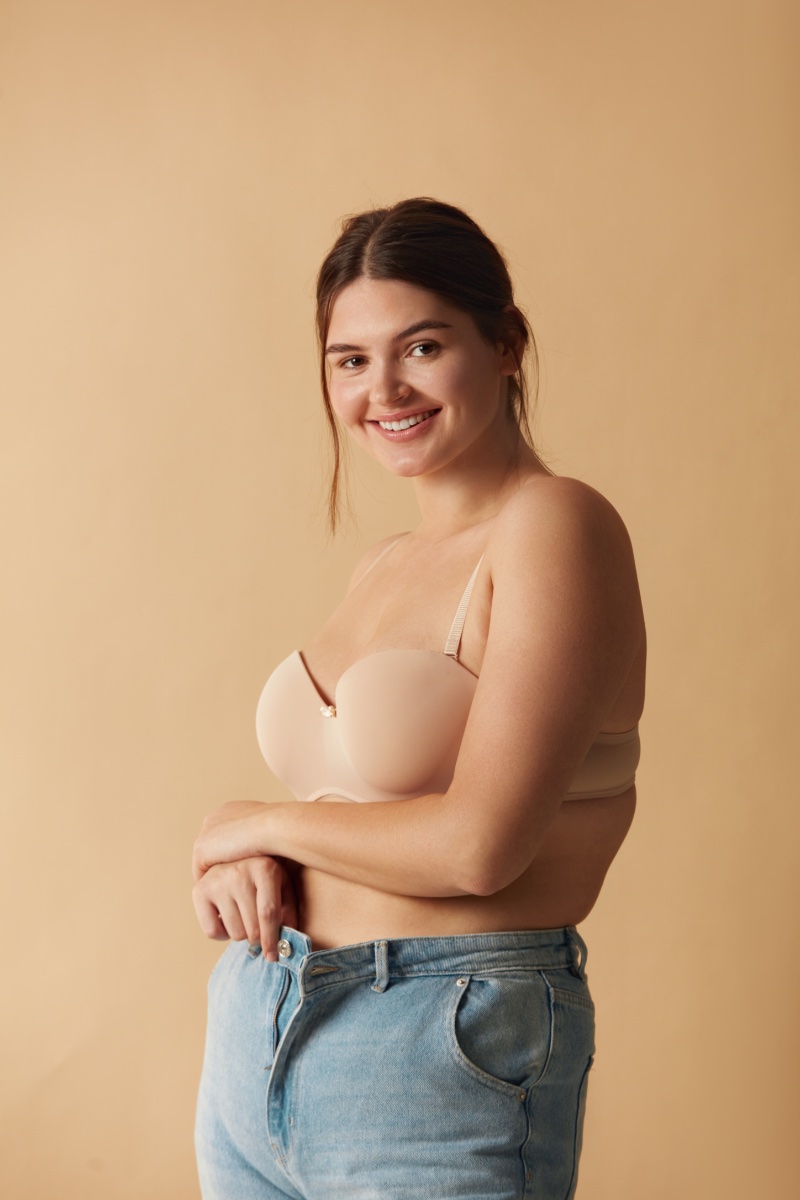 Wearing clothes that make you feel comfortable and confident can help you feel better about your body. You don't necessarily have to follow the latest fashion trends. Instead, choose clothes that flatter your body shape and accentuate your best features.
You may also prefer clothes that best describe your style to help you feel more authentic. When you feel good about your clothes and look, you're more likely to have a positive body image. 
5. Practice Gratitude
When you practice gratitude, you shift your focus to the positive aspects of your life, including your body. Instead of concentrating on your perceived flaws or imperfections, you focus on what you are grateful for, which can help improve your body image.  
So, be grateful for all that your body allows you to do. Your body will enable you to walk, run, dance, and more. Take the time to appreciate your body for all that it does for you. Remember, feeling good about your body is more than physical appearance. It's about enjoying all your body does for you and taking care of it in a way that makes you feel good. 
6. Avoid Comparisons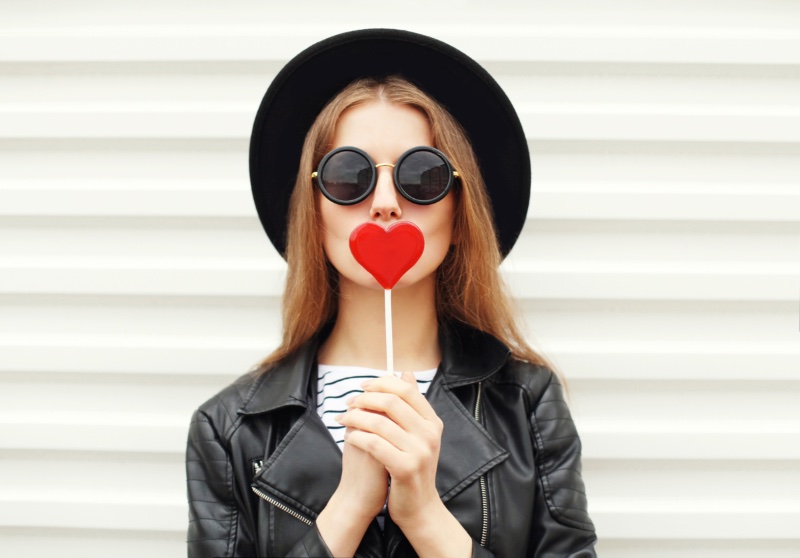 The worst enemy you'll ever have is yourself. One way you're becoming your self's worst enemy is by comparing yourself to others. Comparison is a surefire way to feel bad about your body. You're likelier to engage in negative self-talk and criticize yourself when comparing yourself to others. This can damage your self-esteem and body image.
Remember, comparing yourself to others is like comparing your behind-the-scenes to their highlight reels. So, instead of comparing yourself, especially your body, to others, focus on your progress and celebrate your body's successes.
Final Words
Learning to love your body is a process, and it's okay to have bad days. Be kind to yourself, practice self-care, and seek support from positive people when needed. With time, patience, and these tips, you can learn to feel better about your body and live a more confident and fulfilling life.