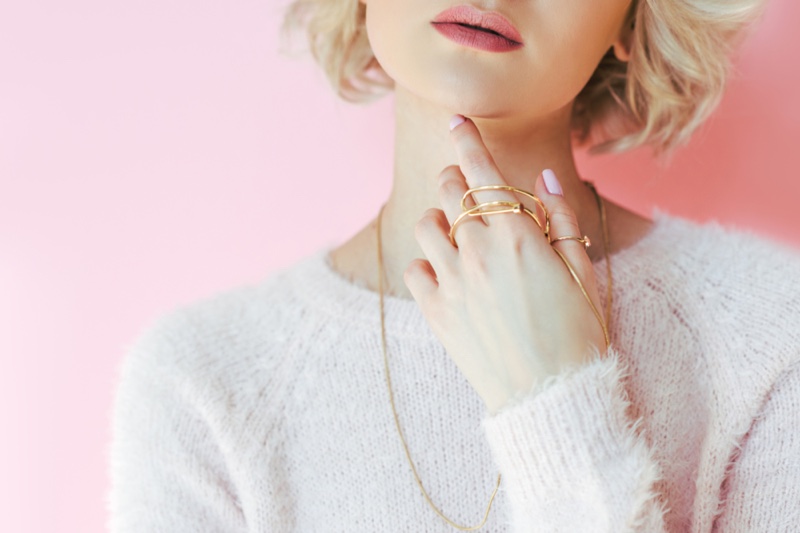 Fashion has changed immensely in the past few years, and these changes have influenced how we see trends. Previously, we would only keep updated on fashion trends through magazines or runways. However, trends are born on the streets, where you'll find some of the most eye-catching looks around. Fashion is now much more about creative expression than ever before. However, it is also about striking a balance between personal expression and current trends. With many trends going around, you might find it hard to narrow down upon the most flattering and influential ones. Below, we'll list some of the best fashion trends you can hop onto. These trends can make your outfit seem infinitely more stylish and can elevate your fashion game immensely. So, keep reading below for the best fashion trends to adopt.

Delicate jewelry
Be it fall, winter or summer, certain trends make their mark and are here to stay. Delicate jewelry is an incredibly understated, minimal trend that can be super flattering paired with any outfit. Thin, glittering gold chains, paired with statement pendants and layered together, can create an incredibly eye-catching yet understated piece. You can similarly stack together rings and bracelets for adding an ethereal yet elegant look to any outfit.
Additionally, delicate earrings can help you tie together your outfits unlike anything else. If you're wearing a high-necked top or something where you can't layer neckpieces, adding earrings is an excellent touch. These sister earrings are incredibly meaningful and can make any outfit seem instantly more refined and elegant. Each of these sets of sister earrings carries an evocative message that is easily one of the best fashion trends to adopt if you're looking to elevate your fashion game.
Hoodies and blazers
During the pandemic, fashion has evolved, and we've seen an increased emphasis on comfort than ever before. Clothing styles that never would've seemed even remotely trendy are now some of the most popular styles around. Pairing hoodies with blazers is yet another one of these trends taking the fashion world by storm.
This fusion is nothing less than revolutionary. An oversized blazer over any hoodie, and you have the perfect layering pieces for this fall. Hoodies, on the other hand, are reserved for casual occasions like heading out to grab groceries. This fashion trend is undeniably charismatic and creative and can take your outfit to the next level.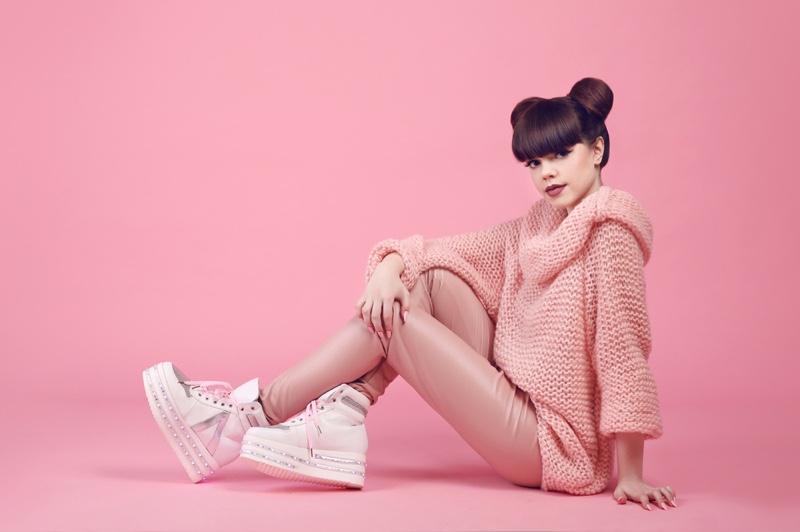 Chunky soles and heels
Previously when it came to footwear, we'd see neutral trends all about subtlety. However, footwear trends are changing completely, and it's all about chunky soles, towering heels, and stomper boots. This style moves eons away from the streamlined styles we've seen during the past few years.
Instead, you can expect to see bright, vibrant shoes in every color of the rainbow, with mile-high heels and chunky soles. You'll see this trend reflected most obviously in the Versace 2021 platforms, which nearly broke the internet. Apart from eye-catching heels, this trend also extends to virtually all other forms of shoes. You can expect to see chunkier soles in sneakers and loafers and combat boots too. Overall, this trend can be super flattering. Not only does it give you a few extra inches, but it can make your footwear stand out and make your outfit seem much edgier and flattering. These shoes can pair well with casual and formal looks too, and take your outfit to the next level.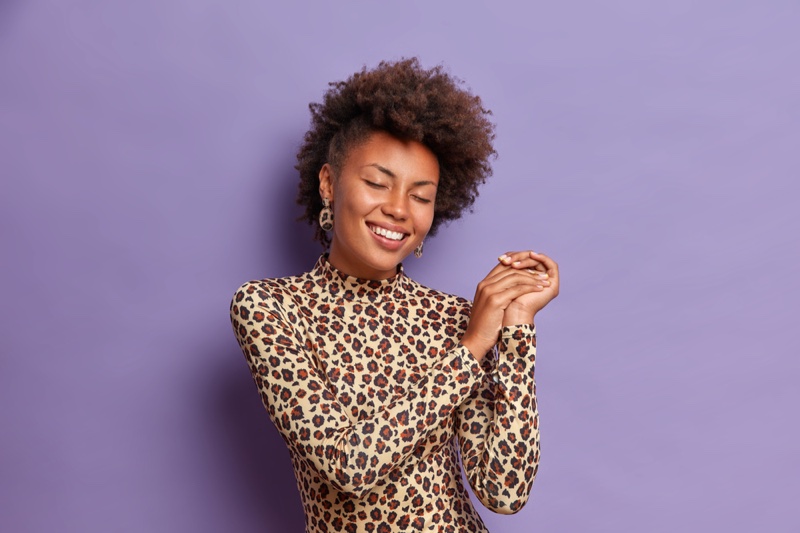 Printed turtlenecks
Printed turtlenecks are easily one of the biggest fashion trends this season and an absolute must if you want to heighten your style game. Fall brings with itself turtlenecks, and this season we see a fun spin on these classic pieces. While solid colors are still popular, printed high-necks have much more personality and make for an eye-catching piece.
If you want to opt for something minimal, you can opt for pastel tie and dye tones, which are incredibly popular. Additionally, jewel-toned turtlenecks make for a beautiful addition to your wardrobe as well. If you're looking to go all out, you can opt for floral prints or go the more psychedelic route with bright, eye-catching colors. These pieces are perfect for wearing alone, if you're bold enough, and also for layering. Slip your favorite blazer or leather jacket onto your printed turtleneck for a chic, trendy look.
Conclusion
If you're aiming to give your wardrobe an update and look trendier than ever, you can get on board. You can put your spin on any trend you adopt for a look that genuinely allows you to express yourself. Whether you're heading for a dinner date, a meeting, or just grabbing lunch, these trends will upgrade your style game and have you looking chic always.