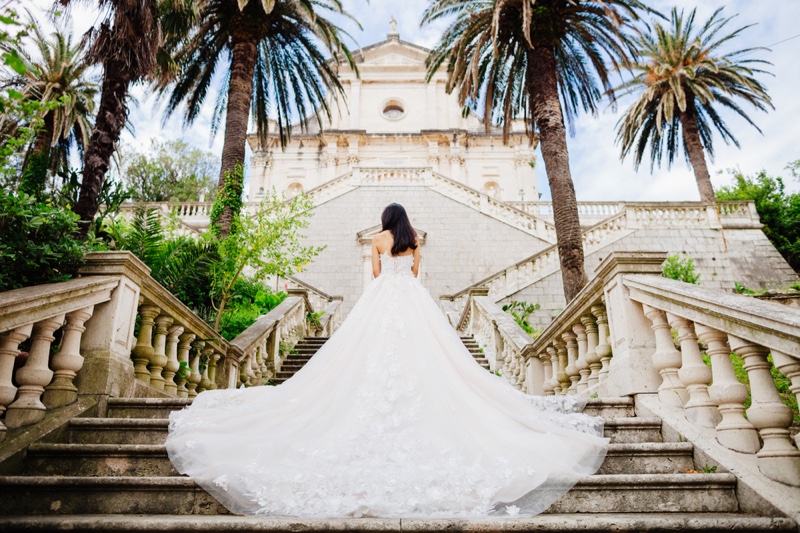 Weddings are special events in any case, but they're also opportunities for you to show off your fashion sense. When your destination wedding is just a few days away, the fashion game definitely gets a whole new exciting layer.
Not sure which of fashion trends to follow when there are so many?
Read on for some fashion tips to make your destination wedding the best one this season.
1. Go For The Colors
You might have settled on a white dress for your big day or any other formal event, but a destination wedding is where colors rule the most. That beach party is going to be full of bright hues, festive colors, and even some vibrant fluorescent shades. Pull out something that goes with that wild and exciting atmosphere, and you'll soon be having a great time as a bride.
Of course, if you've set it to be a formal wedding party, you'll have to stick with something a bit soberer. Still, this doesn't mean that you can't wear something light and airy that also gives off an air of elegance. If you're still in a tropical location, go for light shiny silk instead of a heavy sequined one.
2. Stay Loose
Destination weddings are all about fun, not a stiff formality. Forget your tailored dressed and go for something that has a little more flow. Loose dresses don't have to be shapeless; as long as the fall is right, you'd look be the bride who sets the wedding trends.
A flowy dress will allow you to fully benefit from the ocean or sea breeze. Even if you're going to an urban area for the wedding, it's always best to decide on something you can slip into no matter what. Travelling can cause bloating, and all that rushing about can also make you start sweating like crazy. You don't want to experience anything like that in a form-fitting dress!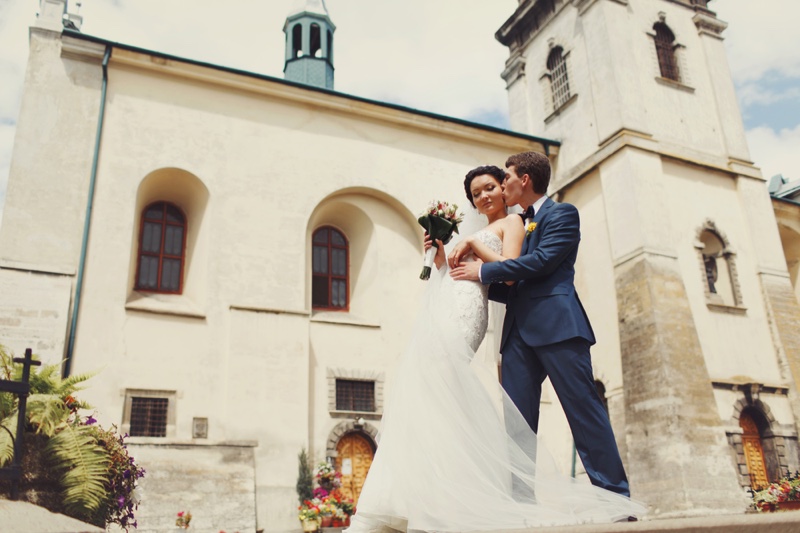 3. Make a Statement With Accessories

​

Even if all your formal and semi-formal outfits are in sober or neutral colors, that doesn't mean you can't make a statement at a destination wedding. Pack up your gorgeous chunky jewelry, that brilliant clutch, shimmery belts, and other accessories to make a splash at your own wedding day.

You can also change up your look according to your instinct without actually having to change your whole outfit. If you feel underdressed, simply put on a pair of statement earrings to accentuate your long black gown. Get more details here before you pack your bags.
4. Consider Your Shoes
Whatever you end up wearing, your shoes are always a focal fashion point. When it comes to a destination wedding, you have to make sure your shoes are comfortable as well as fashionable. This isn't just a matter of hobbling around in torturous high heels for an hour or two anymore. You have to look at the wedding venue and decide on your shoes accordingly.
An outdoor wedding means wedges or block heels instead of pointed stilettos. You don't want to keep sinking into the ground with every step! Therefore, some metallic flats will look best if you want to wear a flowy bridal dress.
5. Look at the Location
Before you even look at the online wedding registry, you need to know where you're headed. City destinations mean a touch of glamour, so you might want to go for a sparkly or muted metallic look. Stand out from the crowd in solid-colored brightness for beach weddings, and make sure not to wear anything floor-length on the sand or in the mountains.
Wrapping Up
The temptation to panic can overwhelm everything else when you're planning for your destination wedding. Instead of falling prey to that temptation, you should focus on these fashion tips, dress up well, and pose for those everlasting photos!