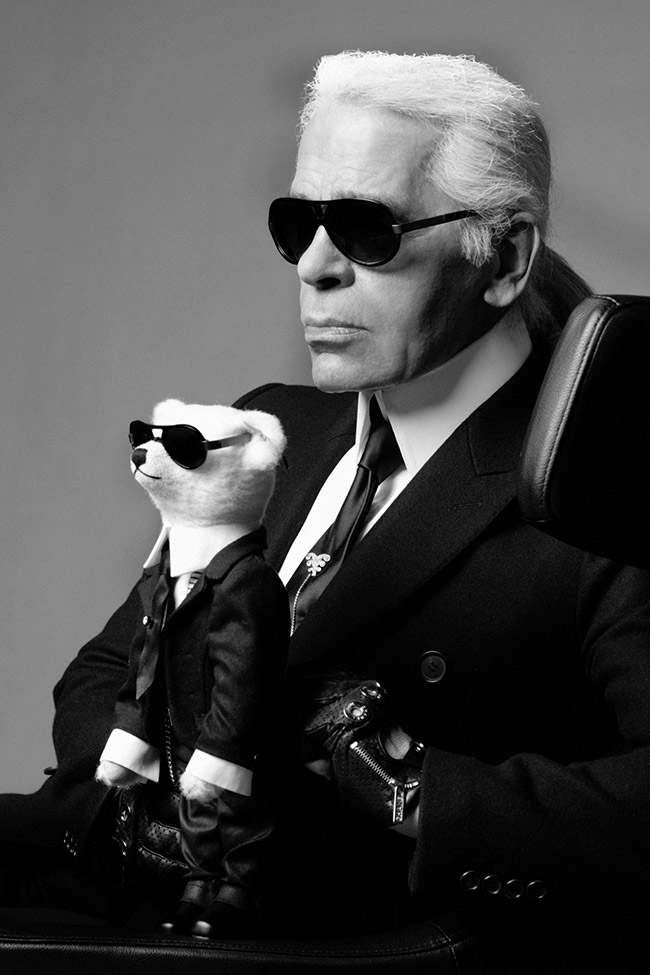 Karl's Most Memorable Quotes–Karl Lagerfeld's recent interview with Zeit where he talked about not liking people his age (whether as an adult or even now) had us thinking…the Chanel creative director always seems to speak his mind. And we mean always. So much so in fact that a whole book was created just for his quotes last year called "The World According to Karl". From controversial to let's just say…eccentric, here's a roundup of fifteen famous Karl Lagerfeld quotes.
"Sweatpants are a sign of defeat. You lost control of your life, so you bought some sweatpants"—Karl on Sweatpants
"Life is not a beauty contest, some [ugly people] are great. What I hate is nasty, ugly people… the worst is ugly, short men. Women can be short, but for men it is impossible. It is something that they will not forgive in life… they are mean and they want to kill you."
– Karl on short men (2003).
"If I was a woman in Russia I would be a lesbian, as the men are very ugly. There are a few handsome ones, like Naomi Campbell's boyfriend, but there you see the most beautiful women and the most horrible men."
— Karl on Russian men.
"I am a kind of fashion nymphomaniac who never gets an orgasm."
–Karl on his passion for fashion.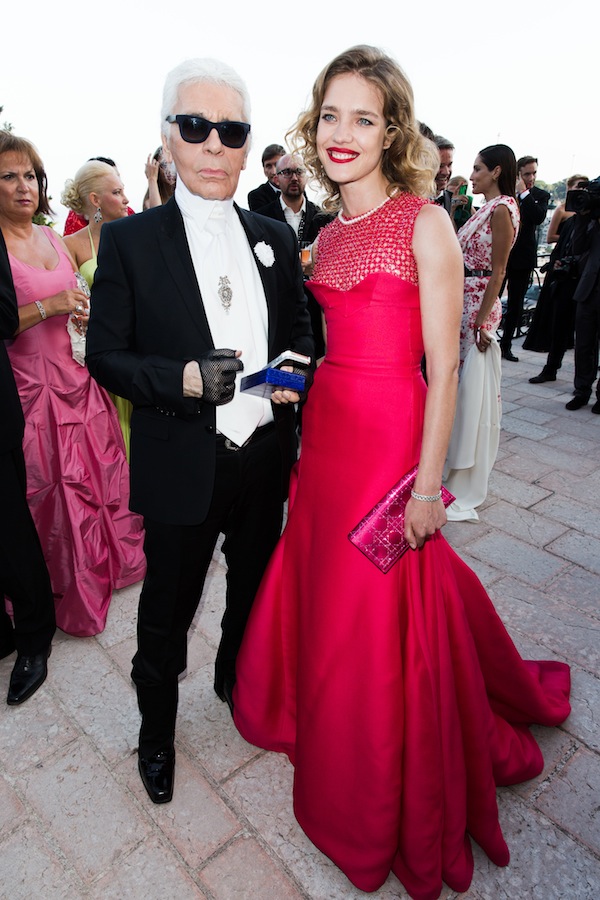 "Respect is not creative … Chanel is an institution, and you have to treat an institution like a whore — and then you get something out of her."
– Karl on the Chanel legacy.
"Kate Middleton has a nice silhouette. I like that kind of woman, I like romantic beauties. On the other hand, the sister struggles. I don't like the sister's face. She should only show her back."
– Karl on Pippa Middleton
"I prefer Adele and Florence Welch…The thing at the moment is Adele. She is a little too fat, but she has a beautiful face and a divine voice."
– Karl on British singer Adele.
"I remember a designer who said that intelligent women don't wear her dresses. Obviously, she went bankrupt."
– Karl Lagerfeld on dresses.