The following is a recap of last night's "The Face" episode written by model contestant Sharon Gallardo. SPOILER ALERT. To read Sharon's thoughts on episode three, click here, in case you missed it.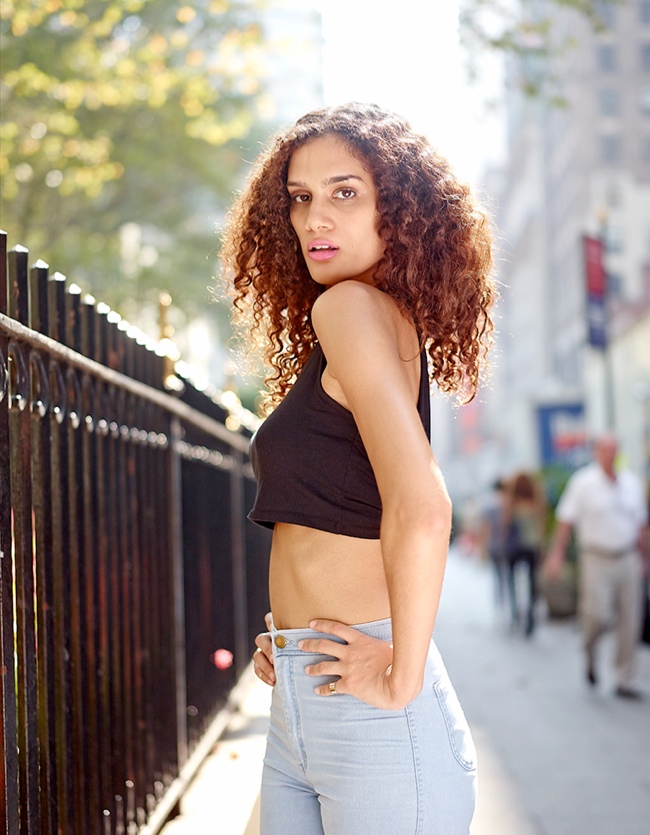 Hey lovely people!
So the last elimination was very emotional and we all miss Kira already :/, but there's no rest for these models as we find out we're going to be doing a commercial for Alex and Ani today!
I just heard the word commercial and I was already on cloud 9. For me, doing commercial work is a lot of fun and I'm used to memorizing lines in short amounts of time given that I studied acting. Team Anne V had all of these ideas but at the same time we were having trouble really picking exactly what we should say, so when Anne came to help us she had the AMAZING idea of showcasing America by using our ethnic background.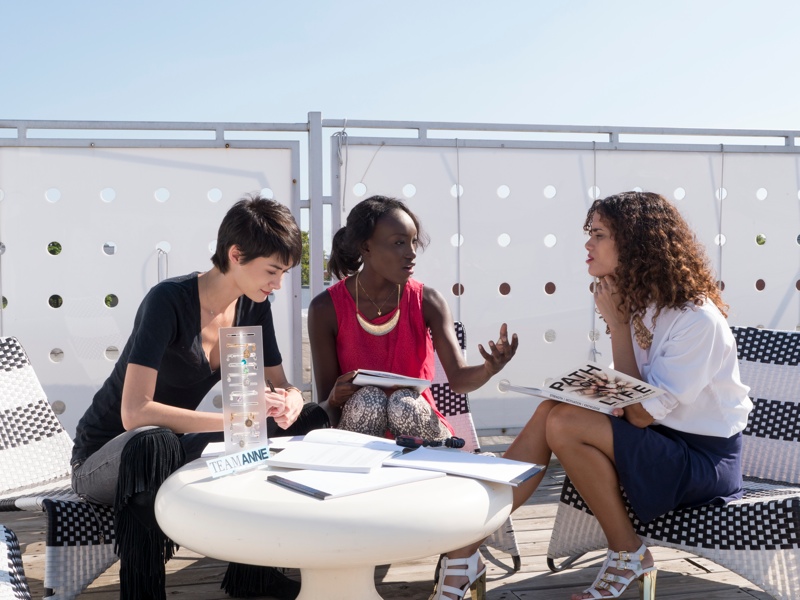 We were the last team to go and we could hear Naomi's scream, so that my friend was scary. I've never heard her like that, and it really just made us even more nervous. Our time came and boy we had a blast. We just felt our chemistry going and going.
As we waited at the Loft we find out we won!!! Holy sh*t!!! I can't be more excited! This is the second win in a row for Team Anne V !!! WE ARE SO Happy!!! And deep down we are glad the 3 of us are safe for another week.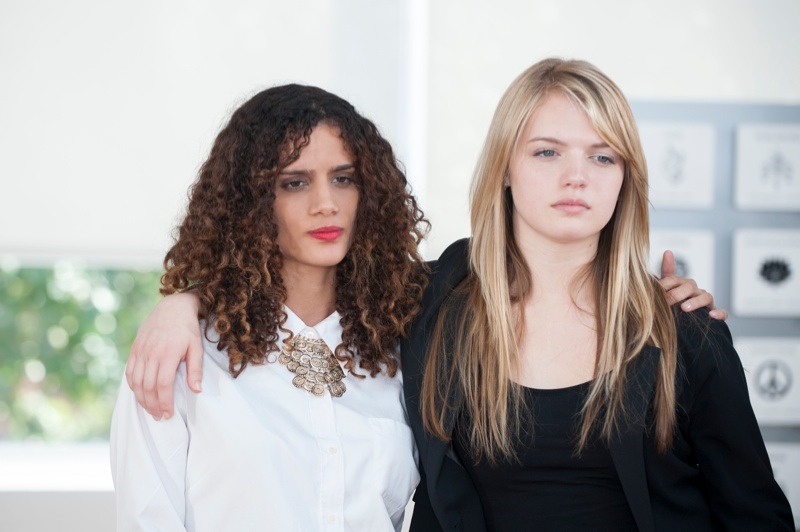 Now it is time for Lydia and Naomi to send a girl to elimination and I'm confused by Alana being there since Afiya was the one who couldn't get the name of the designer right. You can feel the tension in the air, because trust me I'm not the only one who thought of this.
Anne makes her decision and we find out she keeps Allison. I'm happy for Allison since she's a great model but that must've been tough for Anne because Alana has a lot of potential. And we all know that the wrath of Naomi Campbell is coming soon.
Deep down I've realized that contentment and peace don't last much in this competition so I'm going to enjoy it as much as I can because who knows what's coming up next for us.
Wish us luck!
Be sure to watch The Face Wednesdays at 8/7C on Oxygen.
Follow me on twitter @sharongallardoc
Instagram sharongc
Facebook sharon gallardo