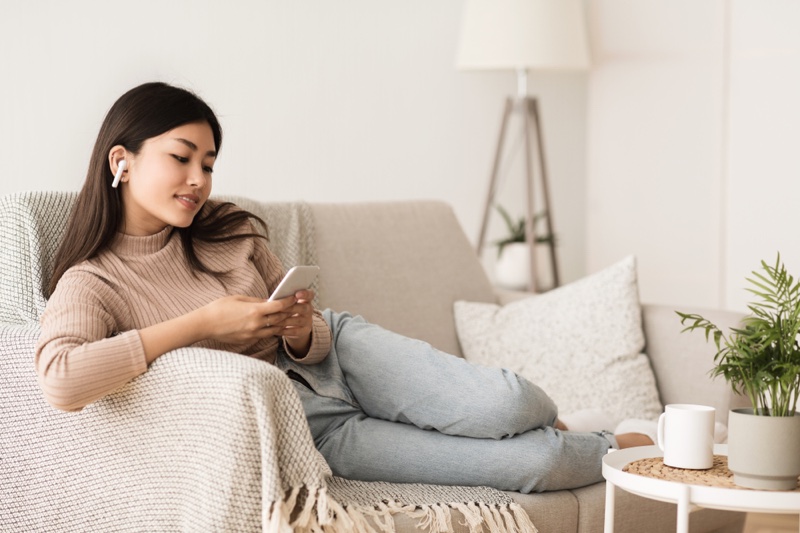 When they were first introduced by Apple in 2016, their first wireless earbuds named AirPods were at first the subject of many jokes and viral memes. Everyone thought they looked funny and were a big fashion no-no. It seemed they could fall off at any time, disappearing from sight who knows where. Not practical at all.
But oh how were they mistaken. With 35 million pieces sold in 2018 and almost 16 million in the first half of 2019, Airpods became Apple´s bestseller. It seems that people gradually warmed up to their unusual look and combined with the fact that they do stay in place during no matter which activity, providing crystal clear audio, they have spread like wildfire.
Just like it was once very rare to spot someone brave enough rocking AirPods, today it is almost impossible not to notice them everywhere. AirPods case very quickly and effortlessly connects to other devices such an iPhone, iPod, Mac, Apple Watch, etc. while being able to recharge them. Good news for fashionistas is that the AirPods protective case can be changed for more colorful ones, or of different shapes, for example a cute owl apple airpods case. The Apple W1 chip located inside is responsible for the steady wireless connection, impeccable sound, and pretty solid battery life.
So if you have just recently joined the hype and decided to cash out almost 200$ for a fresh pair, or you have been a proud owner of AirPods since their release, there are some features you might not know about and tips to make your experience more enjoyable.
1. Prolong the battery life of your AirPods
If 5 hours of listening time is not enough for you, even if AirPods recharge pretty quickly in their case, you can use one of them at a time while the other one charges. So you can make a phone call or listen to music using only one while hearing both sides of stereo audio.
2. Keep track of the battery status
Next to checking how much battery you got left by opening the charging case next to your device prompting a pop up with the info, you can have it displayed at all times on your phone as well.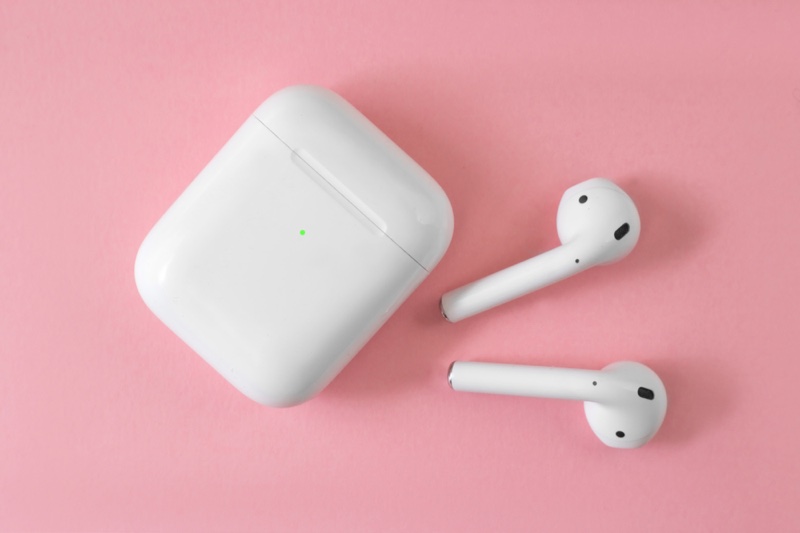 All you have to do is add the battery widget to the Today´s panel in the Notification Center, which will show AirPods only while you are using them.
3. Never lose your AirPods
Even though it is tried and tested that they will not fall out no matter what kind of activity you engage in, you never know what can happen. If you don´t want to find yourself looking for your precious AirPods in the sewers or in the middle of a crowded street, set up ˝Find my AirPods˝ in the ˝Find My iPhone˝ app.
4. Name them as you wish
The default name of your AirPods is the one you set up on your phone, which will appear the first time you pair them. If you want to change it, you will have to do it through the Bluetooth settings. When you connect them, go to Settings > Bluetooth, click on the ˝i˝ icon, and in the Name field write whatever you want.
Photo by Daniel Korpai on Unsplash
5. Customize and play around with controls
You might miss the old remote controls on Apple´s wired earbuds, but with a little practice, you will master the new controls in no time. They can be changed in Settings > Bluetooth as well, while the AirPods are in your ears. You can set and adjust the double-tap function for each earbud or the press-and-hold function.
While listening to music, you can use the double-tap function to play and pause the current track, skip it or switch to the previous one. You can activate Siri with it as well. This feature can also be completely turned off, but then you won't be able to enjoy all that AirPods have to offer.
There is also an automatic ear detection feature that automatically transfers the audio to the AirPods when you place them in your ear, so you don´t need to manually connect them. But if for some reason this bothers you, you can turn it off.
6. Hack the double-tap option
It seems that many people are complaining about how precise you need to be when double-tapping the AirPods to make them work. Instead tapping on the earbud, you can double-tap near your ear to activate controls. It may still take some practice, but this method works great.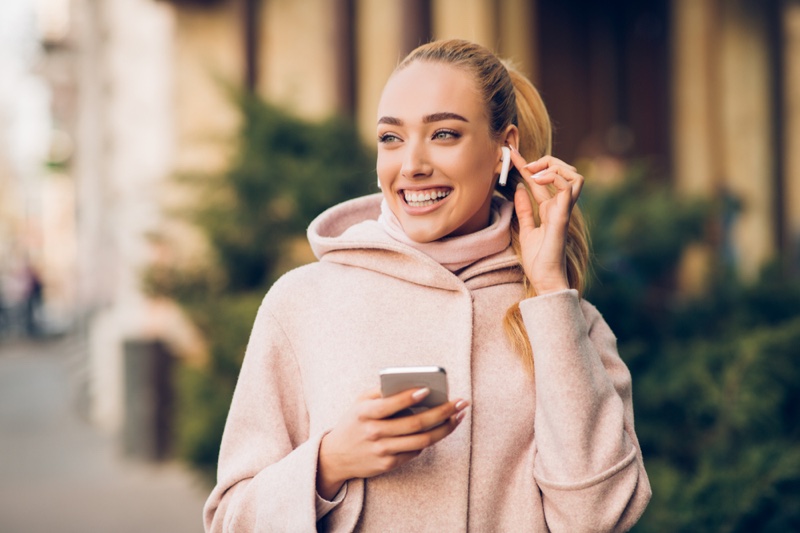 7. Chat with Siri
A very convenient feature is being able to communicate with Siri, even if your phone is not with you. This way you can give any commands to Siri without having to carry the phone, like regulating the music volume or handling your messages.
If you have the iOS 13.2 installed you can have your messages read to you by Siri, to which you can reply using a voice command.
8. Pair with other non-Apple devices
Yes, the makers of the AirPods didn´t restrict their use to Apple-only devices, as long as these devices have Bluetooth. For this purpose, the small button on the back of the charging case is used for pairing with non-Apple devices. To do so, the earbuds should be in the case, with the lid open, then push and hold the button until the LED light starts blinking white. This means the AirPods are ready to pair.
Some features, like automatic disconnection and the double-tap option, will not be supported when paired with non-Apple devices.
9. Share with friends
With wireless earbuds, the times of not being able to move an inch when sharing the wired ones are finally gone. The AirPods can be split between people who can enjoy listening to music at the same time. When it comes to phone calls, since the mic can be active only on one earbud at a time, one person can talk while the other can just listen. Perfect for those wanting to eavesdrop on conversations.
If someone tries to use your AirPods a message will pop out letting them know they aren´t theirs. They can still be paired by choosing Connect, but you will immediately know when it happens.