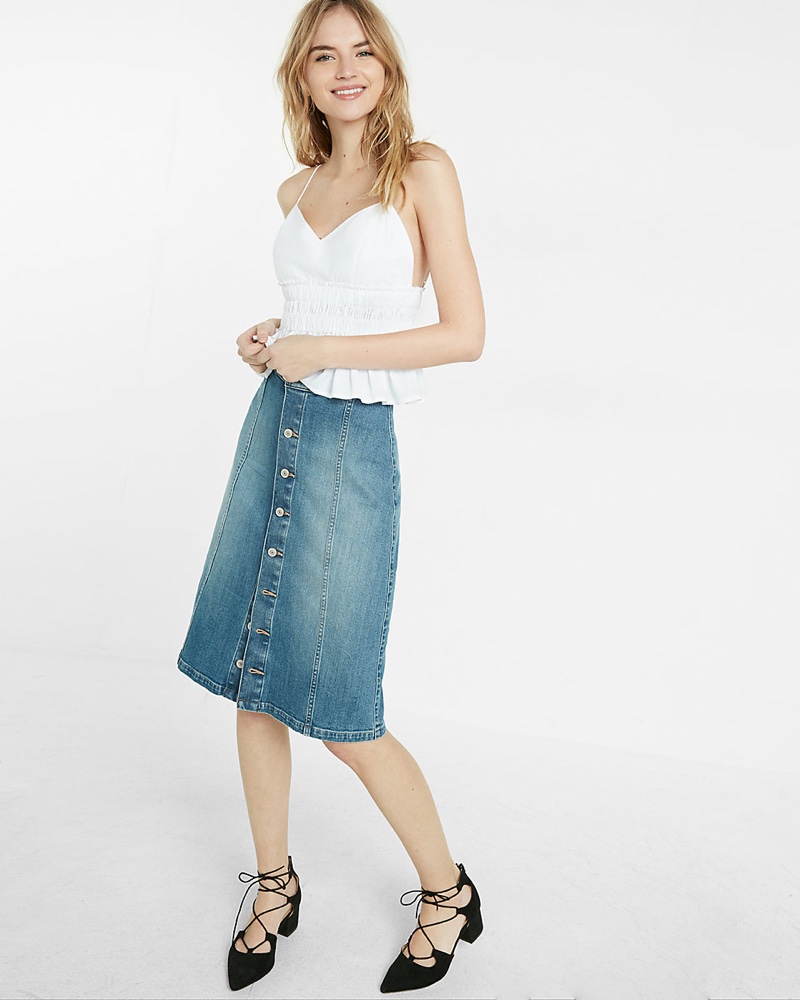 Let's face it. Denim is never going out of style so looking past your basic pair of jeans is one way to elevate your wardrobe. Luckily, Express creates the ideal denim skirt with unexpected details. The Button Front Denim Midi Skirt features a medium-wash with a nice stretch so it fits just about any body type. A bodysuit or sweater makes the perfect companion to this wardrobe essential.
When you want to buy a new skirt, one fabric that can serve you well is denim. There are lots of denim skirts you can pick from, and they come in a wide variety of styles. For example, you can find maxi denim-skirts that go down to your ankles or toes. There are also mini denim shirts that help you show off your legs and stay cool in the summer sun. Some denim skirts can be casual or formal, depending on the tops you wear with them and the accessories you choose. Denim is also a sturdy fabric that is ideal for interesting additions like pockets, which can make your skirts fun and cute, as well as functional. You can rely on such versatile skirts to help you look your best in many different situations.
Wear with your favorite flats or ankle boots for a chic look. Discover more about this piece at Express.com.
Express Button Front Denim Midi Skirt