Photographer Alexandra Carr is no stranger to fashion magazines. Not only does she shoot for publications such as A4, Squint and Nylon, but she is also a big fan of the glossies herself. When Carr is not working on location in New York, she enjoys the pleasures of film, literature and the company of her two dogs. With a style which ranges from honestly candid to severely moody, Carr has compiled an impressive body of work in just the short span of four years.
Fashion Gone Rogue: Looking at your portfolio, a lot of the images seem to have an intimate atmosphere. Why go for such a personal approach?
Alexandra Carr: Thanks, I take that as a compliment. It's not really a conscious decision, it's just how I see things. I work from what I know so there are always biographical elements filtered through my shoots.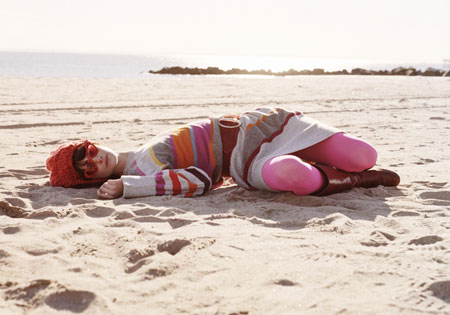 Fashion Gone Rogue: Before you start a shoot do you know what you want from the beginning to the end, or do your goals change throughout the entire process?
Alexandra Carr: I like to have a clear idea about what I am trying to achieve, the mood and character from the beginning. I get obsessed with the story in my mind and put a lot of thought and research into it before the shoot. While I am shooting, I work more freely. I like to let things happen and to find my way organically.
Fashion Gone Rogue: How was your first experience with the camera?
Alexandra Carr: The first clear memory I have of using a camera is from when I was about 8 or 9 years old. I was on a beach with my Dad and showed me how to use his 35mm Minolta. I shot pictures of him and of our dogs running in the surf. A whole world opened up to me in that moment. I loved it.
Fashion Gone Rogue: How would you describe your style?
Alexandra Carr: That is something I would rather leave to other people. I will say that I try to find a connection with my subjects and to create a narrative that is meaningful to me.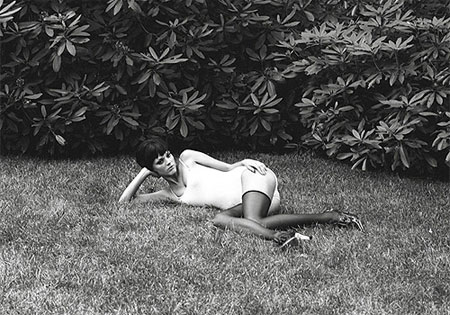 Fashion Gone Rogue: Some photographers don't want to be known as "fashion" photographers. Whether it's to escape the stigma associated with fashion, or not be put into a box. Would you agree with that mind set, and what do you think about the relationship between fashion and photography?
Alexandra Carr: I don't worry about it. It's really a pedantic debate to me. I love fashion and beauty and I'm ok with that. I mean, I've followed people I see on the street many times because of some aspect of the way they look is riveting to me.
As far as whether something is fashion or whether it's art, all I can say is that I respond to work that feels authentic, that has a strong sense of the person who created it.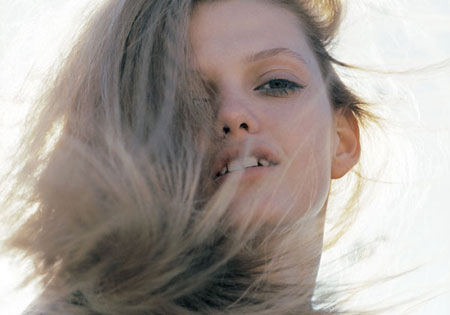 Fashion Gone Rogue: Now for something less photography orientated…What was the last movie you watched and the last book you read?
Alexandra Carr: The last movie I watched was Panic in Needle Park.
The last book I read was Razor's Edge.
Fashion Gone Rogue: And what upcoming projects can we look forward to in the future?
Alexandra Carr: Some new editorials and an ongoing book project I am working on with actress, Paz de la Huerta entitled, The birds didn't die over the winter.