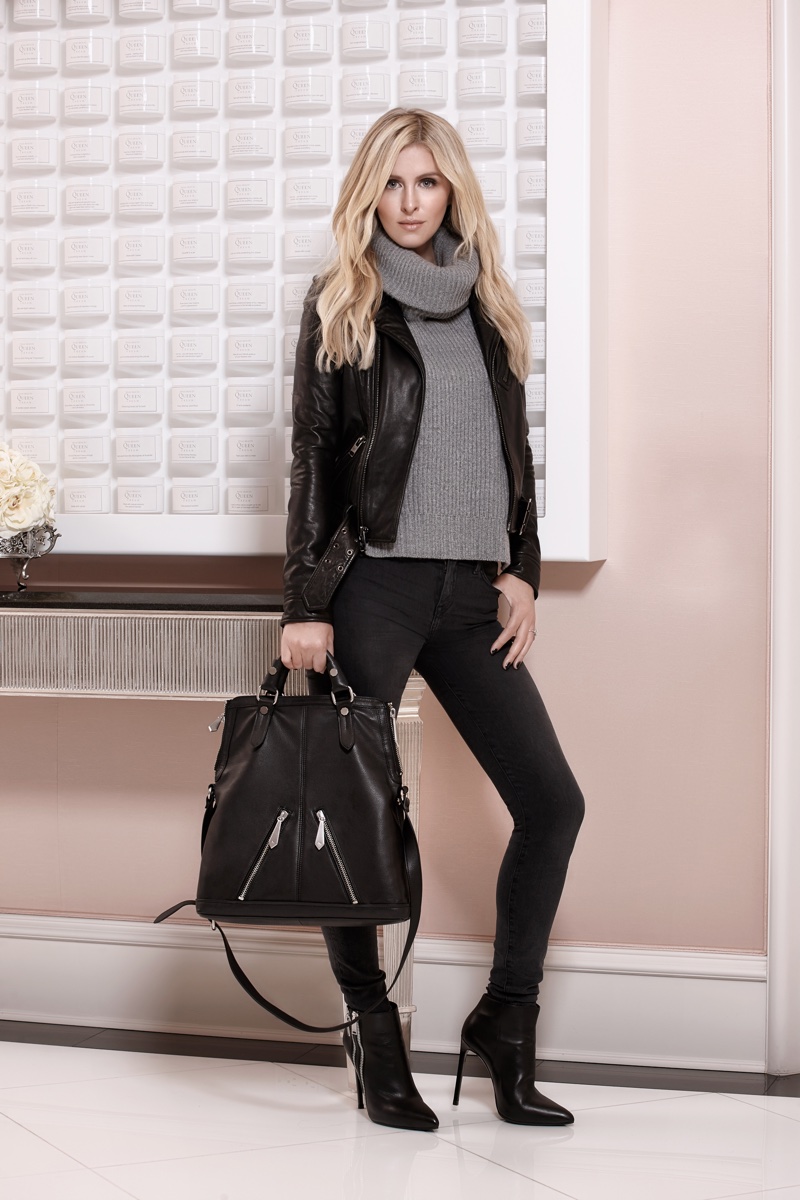 Designer and style star Nicky Hilton has teamed up with handbag brand Linea Pelle for a fall 2015 capsule collection of accessories. The 11 piece collection called, Nicky Hilton x Linea Pelle, includes clutches, backpacks, and totes perfect for everyday use.
The recently married star is no stranger to design, creating her first looks at just 18-years-old. Recently, we had the chance to interview Hilton, and she dished about the new bag collection, her personal style and what she'll be wearing this autumn.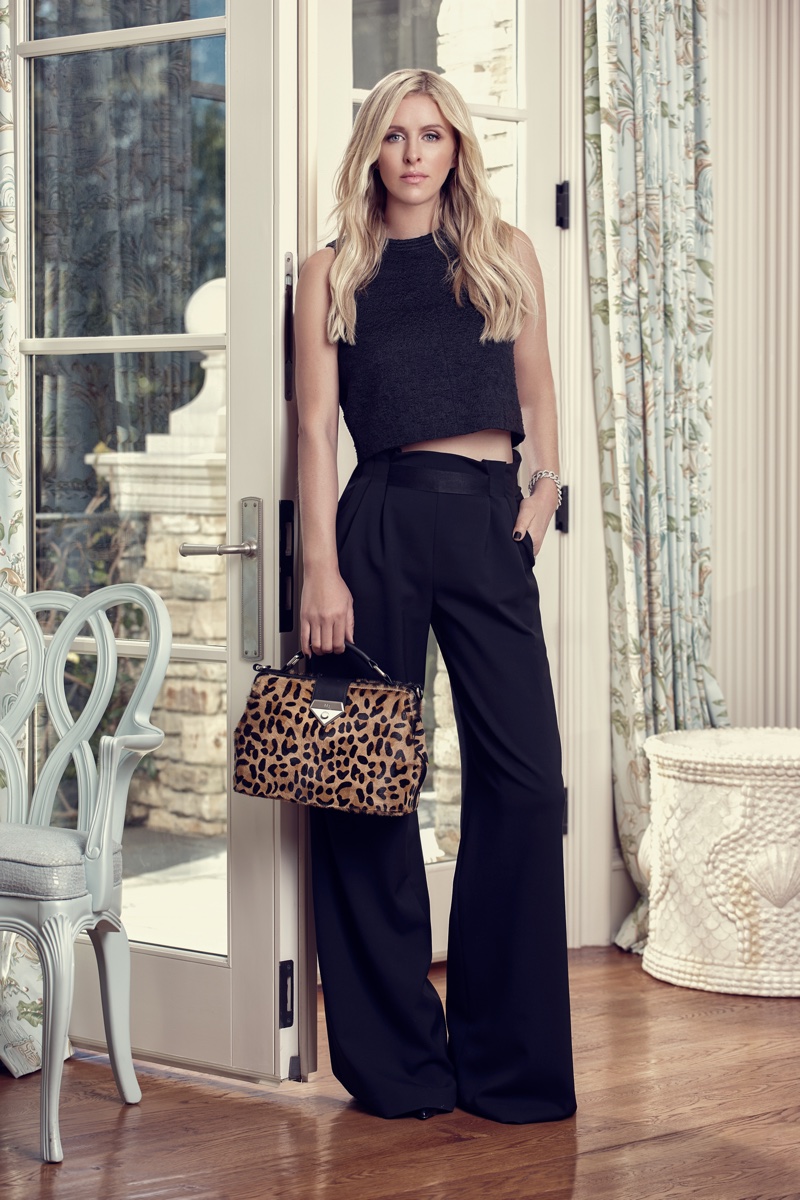 What inspired you to create this handbag line?
NH: I wanted to create bags I was looking for and couldn't find in. For example, I was on an endless hunt for a perfect leather luxury backpack but couldn't find one, so I created the Roosevelt backpack.
What is your favorite piece from the range?
NH: I love the Waldorf canteen cross body. It's unusual shape is cool and it can be worn so many different ways. As a shoulder bag, crossbody, clutch, etc.
What was it like working with Linea Pelle on the collection?
NH: It was great collaborating with Linea Pelle. I knew what I wanted and they gave me total control.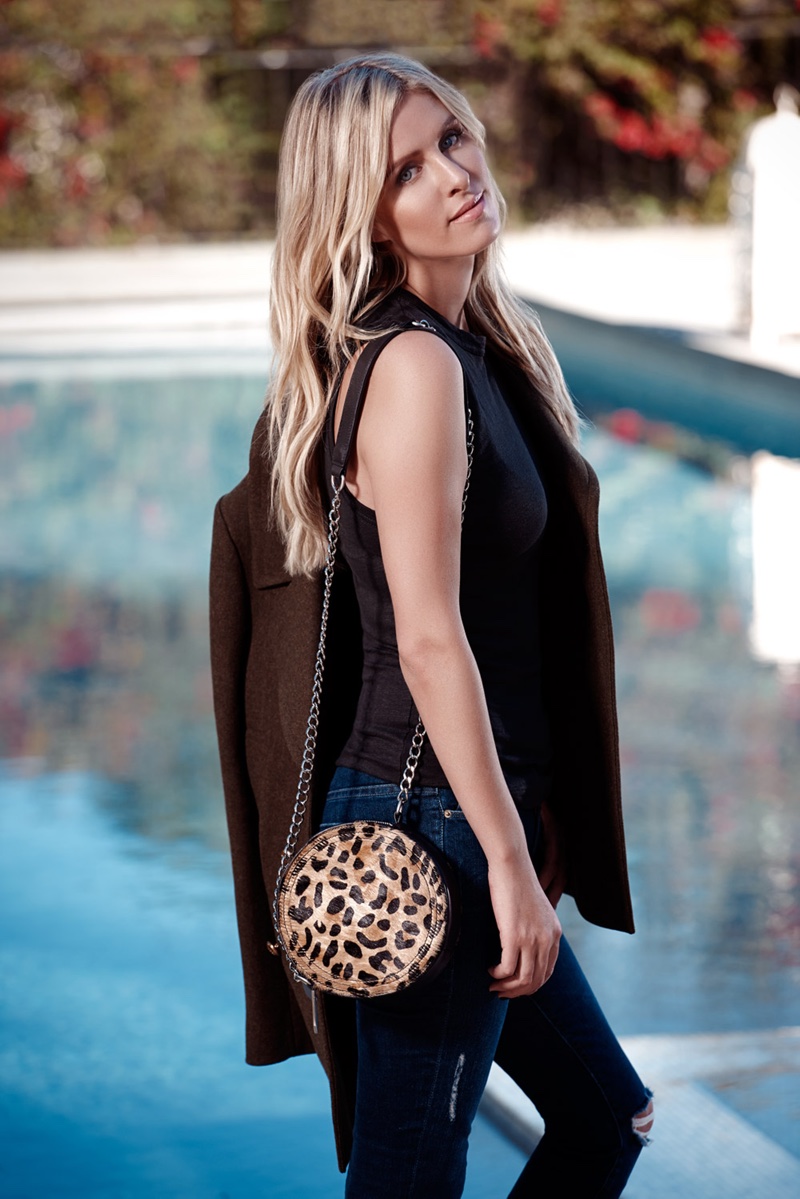 What type of woman is this handbag collection for?
NH: I tried to fit something into the collection for everybody. I wanted all shapes and styles. Small, big, tiny purses, large tote, messenger bags and backpacks.
Fall has just started, what are some of your favorite things to wear during the autumn season?
NH: Everything! Fall is my favorite season to dress for. I love wearing sweaters, leather jackets, tights, boots and scarves.
How would you describe your personal style in three words?
NH: Eclectic, classic, tailored.
What style advice would you give to yourself ten years ago?
NH: I think it's important to find your own personal style. Find your trademark thing that sets you apart.
Any future projects coming up that you can talk about?
NH: I'm working on some exciting design projects which I will announce next year.