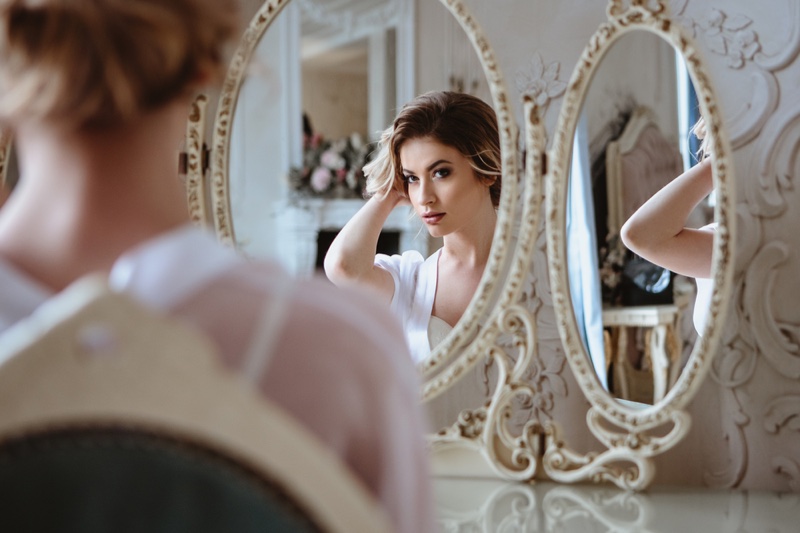 History of Antique Mirrors
Initially, antique mirrors were known as "looking glasses" and were made in Murano and silvered in Venice. This was in the 16th century. It was not until the 17th century when they began making them in England, first by Sir Robert Mansell and then by the Duke of Buckingham. They were first made through the cylinder process whereby air was blown into the glass cylinders. The glass was then split and laid out flat. 
This cylinder process, however, had its challenges because it was only possible to make small plates, which meant that several glass plates were required to create one mirror. As the 18th century was drawing to an end, it was possible to create better and larger plates, which resulted in the creation of bigger, more ornate mirrors.
In the late 18th century and the 19th century, a dramatic change in the frames was realized. The frames evolved from elegantly carved gilt during the Chippendale era, to beautiful polished ones in the Victorian era.
How do you identify a real antique mirror?
Antique mirrors are a great addition to your home and may take your decor to another level. However, a mirror that looks antique may not be antique. There are many reproductions that have the same styles and shapes as antique mirrors. There are telltale signs that will, however, help you to find out whether a mirror is a reproduction or a real antique. They include:
1. A perfectly imperfect glass
The glass of a mirror is usually a good indicator of its age. The modern sheets of glass are generally smooth and bubble-free, because of new manufacturing skills. To tell whether a mirror is antique, look out for random bubbles inside the glass or some slight waviness. However, this is not to say that any imperfections resulting from manufacture are an indication that the glass is old. On the other hand, if a mirror looks pristine in every single way, there is an excellent chance that it is a reproduction.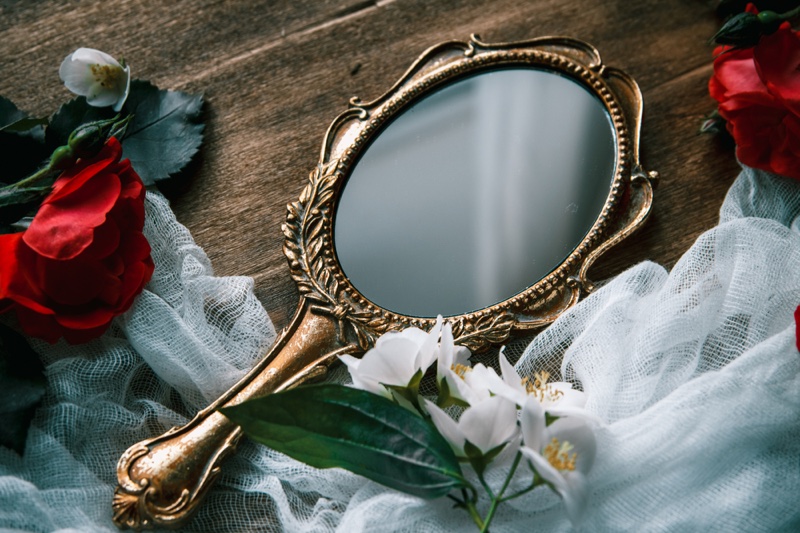 2. Most have mercury
What makes a mirror reflective is the coating on the back of the glass. The materials used have evolved dramatically over the years. Antique mirrors were coated with mercury. The reaction between the mercury and tin resulted in a mirror-like substance that adhered to the glass. This kind of mirror ages to give off a crystalline and sparkly appearance, at the back of the glass. If you observe this in your mirror, it is likely to be an antique. Click here to check out a selection of real antique mirrors of your home.
3. Antique mirrors age gracefully
The coating on an antique mirror oxidizes or tarnishes with time, whether it is made of silver or a combination of tin and mercury. It forms blotchy spots that can be seen when you look in front of the mirror. Additionally, an antique mirror that is framed will have a lot of oxidation, especially at the bottom because of moisture from cleaning. If a mirror has a uniform oxidation, it may be a reproduction. Old scratches may also be a good indication that the mirror is an antique.
Some Famous Antique Mirrors Around the Globe
Since antique mirrors have been around since the 16th century, there are a few that have gained popularity over the years. The first is the Venetian mirror from the 16th Century. Another antique mirror is the crystal and gemstone mirror from the 17th Century. It is displayed in the Louvre Museum, France. The famous final mirror is the German silver mirror with a silver-gilt frame. This mirror was made in 1710 by Johan Valentin Gevers.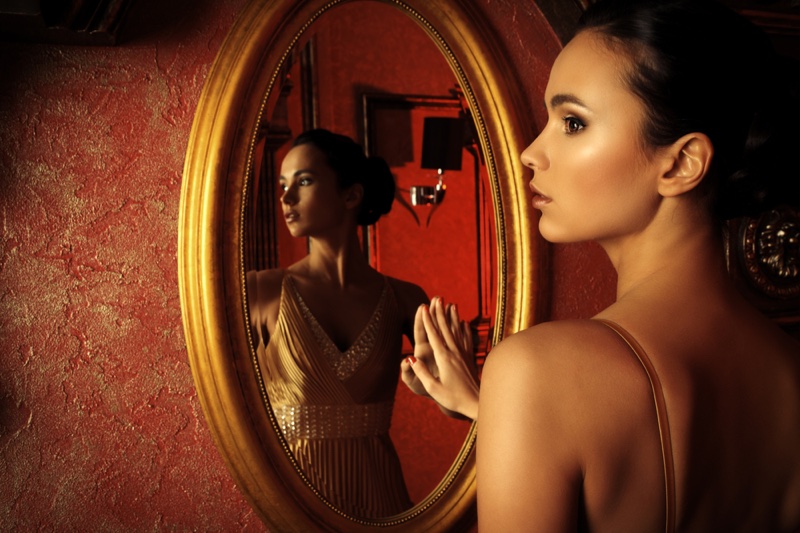 How to Antique a Mirror: An Easy DIY
If you cannot afford to get an antique mirror, there is an easy way to add that vintage feel to your mirror by using readily available products. 
All you need is; to make framed mirror, muriatic acid, a plastic putty knife, a paint stripper, a spray bottle. A funnel, cotton rags, ventilation masks, protective eyewear, spray paint (antique gold), and gloves.
Step 1: is to wear all of your safety gear to protect yourself from any accidents. (It will even be better if you work on your project in the outdoors.)
Step 2: After that, protect your work surface from any spillage by covering it. And then, you can remove your mirror to start working on it.
Step 3: Apply the right amount of paint stripper and leave it long enough to remove the paint on the mirror.
Afterward, take off the strips to remove the paint. Gently clean the surface of the frame with a moist cotton rag. Follow this up with a dry cloth.
Step 4: is to prepare muriatic acid and apply it to the reflective backing to loosen the paint. Then scrape off the paint and later wipe off the acid. Paint the back of the mirror with the antique spray paint and reassemble it to get your new antique mirror.
What If You Want to Buy an Antique Mirror?
If you are in love with antique mirrors and you want to get it without going through all the hassle, visit the website of Fab Glass and Mirror. You can browse their antique mirror's category, choose the one that fascinates you and order it online.