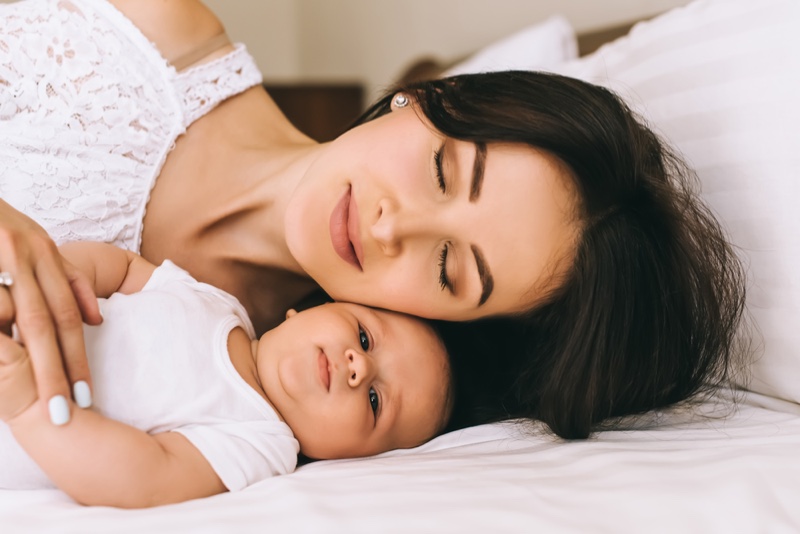 One of the major things that pregnancy does to you is royally mess with your skin.
Interestingly, while some may experience a beautiful natural glow during their trimesters and even just after they have given birth, others can end up with just the opposite of it.
How your skin reacts during this time depends solely on your existing hormonal conditions, which tends to react even more severely post-pregnancy for numerous women.
Some of the most common skin issues that one may experience as a new mum could include extreme acne breakouts, hyper-pigmentation, swellings and redness, allergies, severely dry and itchy facial skin, and scalp or excessive hair loss.
However, all of these could be efficiently prevented or treated with a proper, specific skincare regimen that one should follow during and after their pregnancies.
And that is precisely what we are going to tell you all about in the next following slots. So, read up and enjoy the secrets to glowing skin for new mommies!
1. Melasma and hyper-pigmentation
Hormonal changes during and after pregnancy tend to dilate the blood capillaries around your eyes, causing more amounts of blood to pool under them and develop dark shadows.
Do pick a good under eye cream, preferably one with coffee or green tea extracts that would rejuvenate the skin, and make it appear more hydrated, plumper and youthful!
If you're battling hyperpigmentation, melasma or severe dry skin, then you could give Niacinamide a legit try. Niacinamide is a potent B vitamin which actively works towards improving your skin texture, lessening uneven skin tone, and slowing down the formation of melanin in your skin.
Niacinamide also boosts the ceramide levels of your skin, which is a natural part of its lipid barrier, keeping it more hydrated and supple.
Using skin lightening solutions could also help as long as they don't contain harmful chemicals. At docartz, Nicholas suggests Meladerm from Civant Skincare as one of the best in the department, for that matter.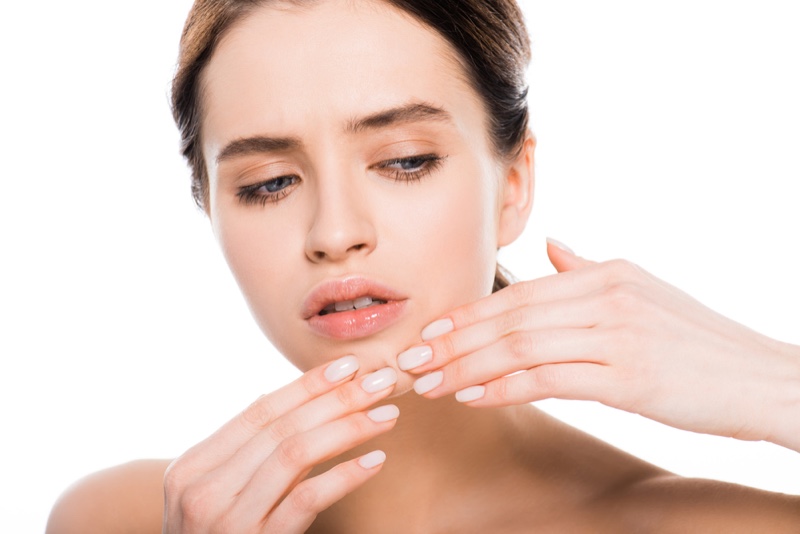 2. Fighting postpartum acne
The production of excess sebum or oil in your skin during and especially after delivery is probably the most common skin issue ever. This happens due to hormonal imbalance and can clog up your pores, leading to severe breakouts.
Using strong anti-acne solutions from the drugstore may further strip your skin of moisture, leading to over-secretion of oils and thus more acne.
The better way to deal with acne problems is to use natural ingredients such as Green tea. Green tea is packed with antioxidants and contains catechin, which makes it an excellent anti-inflammatory ingredient for your body. Also, the anti-bacterial polyphenols contained in green tea kill the acne-causing bacteria in your pores and purifies the skin cells.
Green tea nourishes your skin with Vitamin E and Vitamin B2, strengthening its moisture barrier and giving it a healthy glow.
And, since it could be very challenging to care for sensitive skin, here are five sensitive skin care routine tips that you can read up about right here!
3. The unavoidable stretch marks
Stretch marks are a result of your skin being stretched to make room for the baby, followed by the sudden "shrink-back" of your form after delivery. Apart from pregnancy, stretch marks could also be a result of sudden weight-loss and could appear on your thighs, butt, and breasts.
A good way to improve the texture of your skin as you recover from stretch marks is to  use generous quantities of luscious shea butter, cocoa butter, and other body butters on your skin.
Making a daily routine of this will help keep your skin moisturized and toned. Shea butter is rich in essential fatty acids that boost collagen production for smoother skin. It also contains vital vitamins that accelerate the healing process of the skin.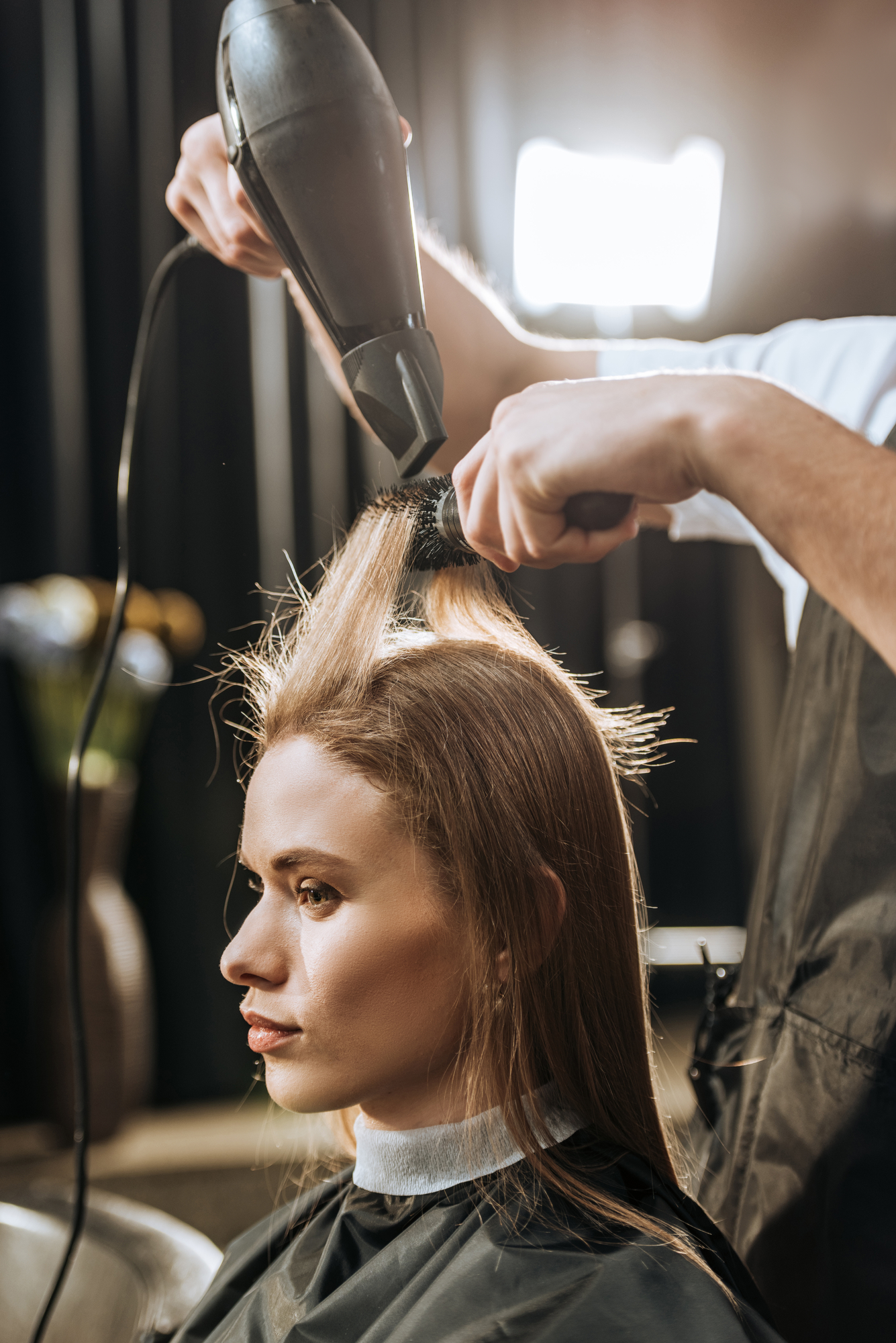 4. Post-pregnancy hair loss
Apart from acne breakouts, having a dry and itchy scalp and a significant amount of hair fall right after delivery are caused by a hormonal imbalance.
Stick to a mild, natural shampoo that will cleanse away the build-up of oil and dirt from the scalp. A clever tip could be to use baby shampoo which is a good alternative when it comes to a light, clarifying wash.
Ingredients like kelp, peppermint, and aloe soothe and nourishes the scalp; whereas burdock and neem help to purify it, adding volume and shine to your tresses.
5. Use lesser make-up
As your postpartum skin would be very sensitive and prone to severe reactions, it is always a good idea to tone significantly down on make-up at this point.
Since your skin will produce a lot of oils at this stage, going overboard with make-up may aggravate skin conditions due to the pigments and chemicals reacting with the oils in your skin. These could result in severe and painful allergies, rashes, and hyperpigmentation.
Use a mild face wash to keep your skin clean, following it up with a skincare regimen that includes a good moisturizer. Also, do not forget to remove your makeu-up and moisturizing your skin before hitting the bed.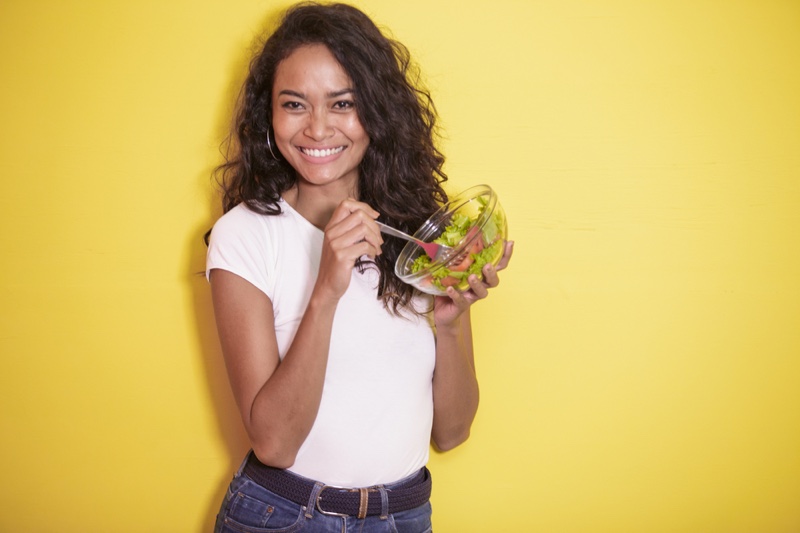 6. Diet
We cannot stress the importance of taking a healthy diet for pregnant women and new mothers enough. You have to stick to a balanced diet containing a lot of fruits and vegetables that help the body to heal after delivery. Protein contents like meat, eggs, fish paired up with sufficient amounts of calcium in milk will replenish the body with all the vital nutrients.
Fruits such as pomegranates and leafy vegetables are rich in iron and essential for lactating women and for those who have lost a significant amount of blood during childbirth.
Do not forget to put a sufficient amount of fluids in your system to keep yourself hydrated always. If you have a healthy system, it will automatically show on your skin.
And while we're talking about mommies, why should we miss out on giving you some essential baby skin care tips? Check them out right here!
7. Sleep
Now we don't want to add insult to injury since we all know what it takes to extract even a few minutes of shut-eye for a new mother. But, no matter how many skin-care regimens you follow, hardly can any of those trump over the results of having a good sleep.
Sleeplessness causes a build-up of toxins in your body which not only deteriorates your health but visibly wrecks your skin.
So, our advice would be to divide your time of baby watching between yourself and your partner to catch a couple of hours of sleep. And if you're a single mother then do call in one of your responsible friends or neighbors to help you out with it.
Conclusion
And with that, we come to the very end of this write-up. However you could read even more on what happens to your body post-delivery in the postpartum guide we've anchored for you right here!
We hope you found it useful and had a good read!
See you soon!