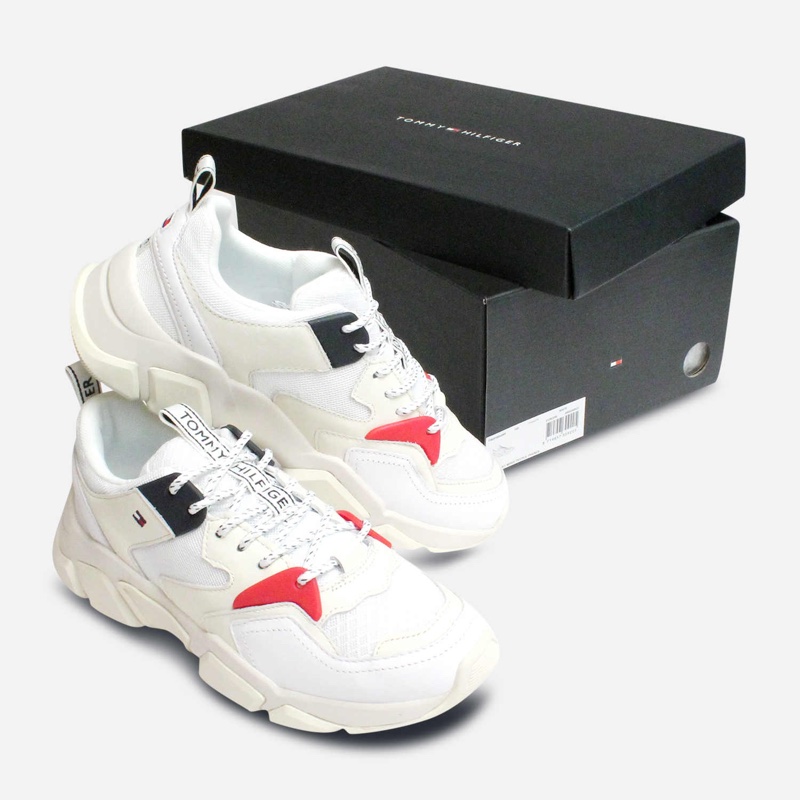 One of the best parts of summer is wearing your favorite summer shoes. Now you can take out your sandals, loafers and trainers, without the fear of freezing your feet off. As it happens every season, you need to make sure your wardrobe contains the latest trends when it comes to women's shoes. While there are many versatile, timeless styles, you do need to stay up to date with modern fashion statements, like the chunky boot. Here are five essential styles your feet need this summer.

Slide sandal
What can be easier to wear than a slide sandal? They are easy to put on and very comfortable, so if you usually have problems with shoes that hurt your feet, go for sliders. They work great during summer, as they expose a lot of the foot, allowing for a high degree of aeration. When it comes to style, you can find slide sandals in a wide variety of shapes and colors, which makes them versatile. They work great with jeans of all types. If you worry the sandals are going to slip, invest in a pair of slide sandals with an ankle strap. Mix them with rolled up boyfriend jeans and you'll be the best dressed on the block this summer.
Driving shoe
The driving shoe moccasin is made with comfort in mind, as it is a beautiful mix between a stylish loafer and a convenient slipper. They are made from suede or textured leather and have flexible soles, with a low heel, which makes them excellent for driving as well as walking. Their timeless design makes them easy to pair with every outfit, but the best match is made with a pair of jeans. When it comes to colors, the sky is the limit, as they come in a wide variety of colors. If you want to make the most out of your moccasins don't be afraid of wearing them with both neutral colored clothes and bright colored ones. Also, play with textures and fabrics!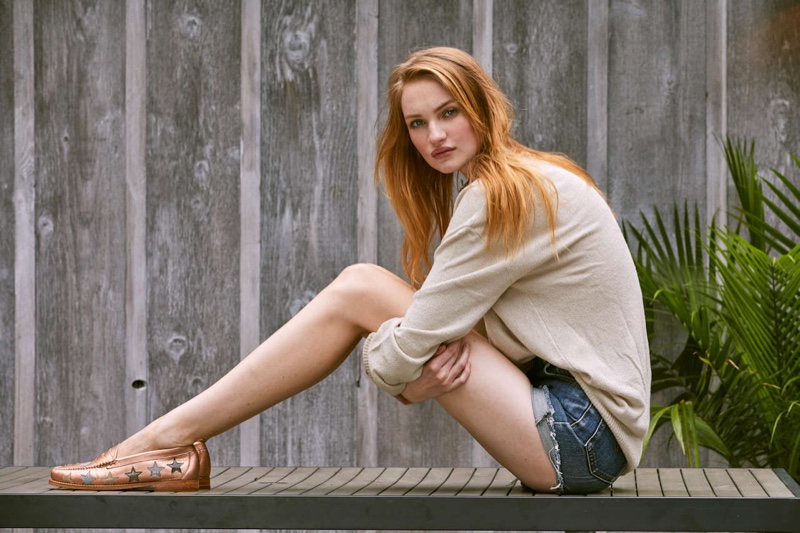 Penny loafer
Slip on penny loafers are the epitome of comfortable shoes, all year round. Versatile and easy to wear, the penny loafer can be paired with any outfit, just like ballet flats. You can wear them at work, when you travel or when you are out in the city, having fun. The penny loafer comes in a wide variety of fabrics, from leather to suede. Their name comes from prep school students who used to keep pennies for phone calls in the leather saddle strap of the shoe. Nowadays the pennies are long gone, but the leather detail was kept, giving the penny loafer its distinctive look. You can find penny loafers with a more masculine design, which can add an androgen touch to your daily outfit.
Knee high boot
Knee high boots are a must have during cold months, but you can wear them in the summer, as well. All you need is to look for an open boot, with a Roman sandal type of style, which shows a lot of skin. You can opt for a flat knee high boot with fringes, which is the latest trend, or look for a low heel. There are also high heel summer boots, if you are more adventurous. Pair your high boots with a summer dress or a top and a skirt. You can also match the knee high boot with a pair of shorts and an oversized top for a casual-smart look. Depending on the height of their heel, a knee high boots can be worn while running errands or during a night out.
Chunky trainer
Thanks to Balenciaga, trainers are now having a glory moment in the fashion world. Forget about the gym trainers or the minimalist trainer – now it's all about the chunky, statement trainer! One of the new must haves, they go with pretty much everything, from jeans and cropped pants to summer dresses, making that awkward "what to wear moment" a lot easier. If you are bold you can even wear them at a formal event, paired with a statement dress or a masculine suit. The main feature of these trainers is the chunky sole, which can come in multiple colors, just like the entire shoe, or in a solid shade. Apart from fashion, these trainers are very comfortable, which is going to make them your favorite pair of shoes on a long, busy day, when you need to walk a lot. And, they are perfect for petite women who want to enjoy the perks of having a couple of extra centimeters under their feet.