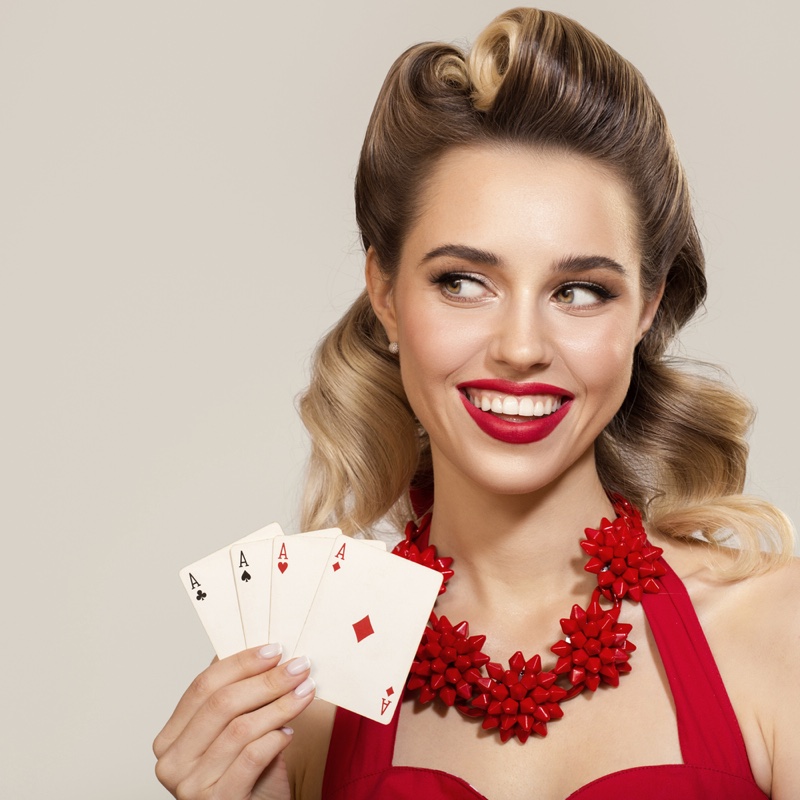 It has often been said that fashion is strongly influenced by a sense of place.
These spatial elements of fashion trends can be observed everywhere throughout decades. Consider the practical and comfort considerations behind iconic resort wear items such as capri pants and wrap dresses.
Consider the enduring fashion influence of 90s rave culture that began in the fields of northern England and continues to shape fashion editors' decisions today. The list goes on and on. One place that has been at the epicenter of fashion trends of the century is the casino.
Casinos represent an intersection of wealth, excess, and exclusivity. As such, the casino has shaped and been shaped by waves of fashion trends, producing looks that are instantly recognizable as "casino fashion". To learn more about the enduring influence of the casino on contemporary fashion trends, read on to find out.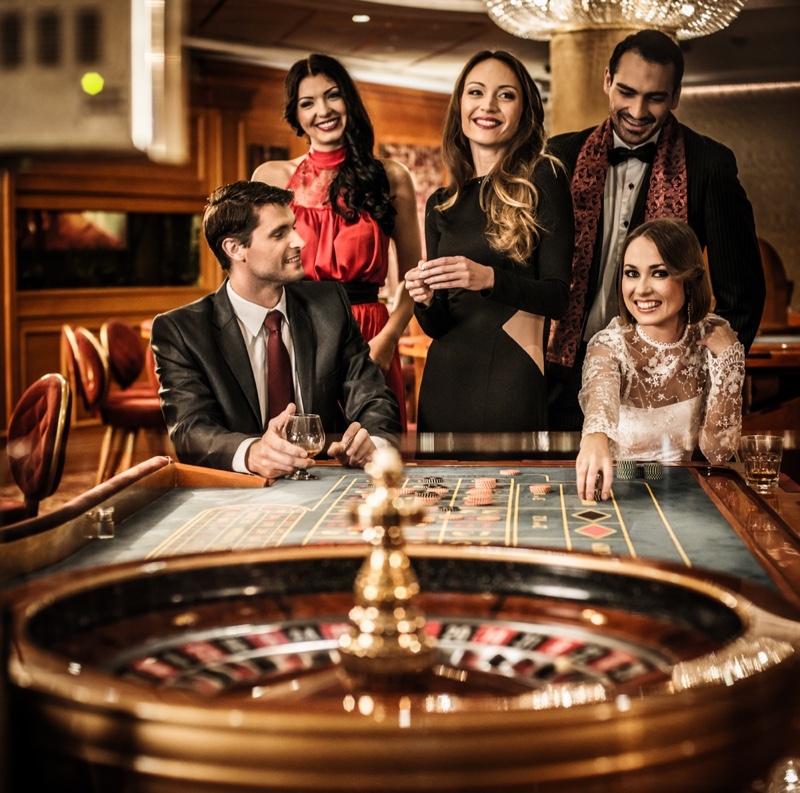 High glamour and evening wear have always been the main ingredients for casino fashion.
1. Casino Fashion Through the Years
The first casinos in glamorous locales such as Venice or Paris were also places to see and be seen and thus were nodal points for the fashionable and tasteful classes. When the first mass casinos began to open in the 1920s, an air of exclusivity was considered vital for success, meaning that strict, glitzy dress codes were always rigorously enforced.
The generation of the roaring twenties began to flock to the early gaming halls of the Las Vegas Strip and Atlantic City, bringing with them their own emerging fashion tastes. The iconic flapper, with her bobbed hair, robe de style chemise dresses, and high-heeled shoes was ubiquitous at the first casinos.
As casinos began to grow and become regular celebrity haunts, the owners of glitzy new establishments such as the Flamingo or the Golden Nugget began to impose strict dress codes in order to main that all-important sense of glamour. Men were encouraged to wear 3-piece suits, while the women were encouraged to don sparkling evening gowns whenever they entered the gaming floor.
In the post-war period, as casinos increasingly became marketed as places to go on vacation, no matter your income, casino fashion began to loosen up somewhat. Although still governed by conventions of elegance and evening wear, the 1950s saw the beginning of a new era, in which the casual and the formal merged to produce the first generation of "casino fashion" that was ubiquitous with the institution.
Men would wear colorful suits in powder blue, canary yellow, and royal purple. Women would don little black dresses or camp cocktail dresses emblazoned with loud floral prints and diamond motifs. As the fifties turned into the sixties and Las Vegas began to re-market itself as a more family-friendly getaway, rather than just a weekend party destination, the casino fashion began to change with it.
Perhaps the most illuminating visual epithet that summarizes the casino fashion of this era can be seen in the 1964 film Viva Las Vegas, where suede suits and Hawaiian shirts abound. Since then, the fashion of the casino has splintered, in ways that reflect the atomization of fashion that we see throughout society today.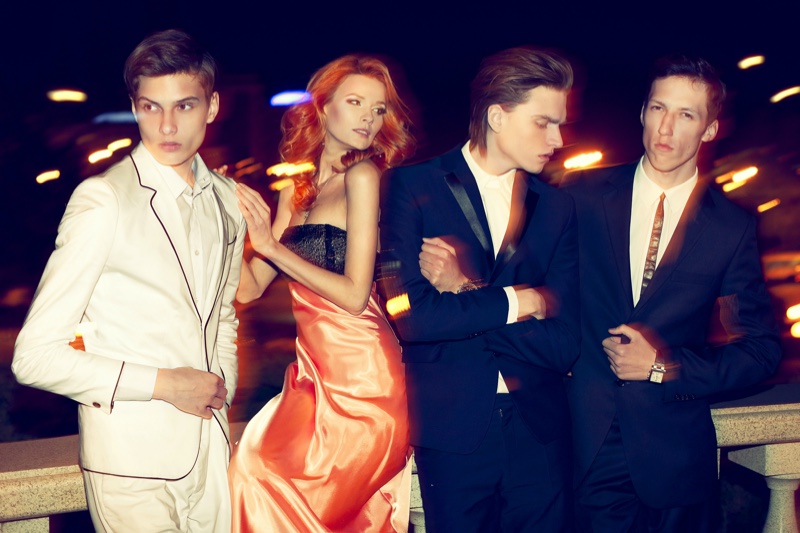 2. Casino Fashion in Film
Arguably much of what we understand to be casino fashion comes from depictions of casinos in popular culture, rather than as any accurate reflection of how people dress in casinos. Casinos are synonymous with glamour and excess, making them ideal locales for a bit of Hollywood magic.
In some cases, the fashion of a casino film has outshone virtually every other aspect. Take for instance this glowing long read about the iconic looks worn by Sharon Stone's character in the 1995 Scorsese film Casino, which is largely seen as a love letter to the greed and sleaze of 70s Vegas.
Then we have the sleek, tan, peak-2000s suits worn by the gang of rouges in the 2001 film Ocean's 11, where the twin standout fashion moments are, of course, Julia Roberts in that dripping gold Dolce & Gabbana dress and Julia Roberts in that striking red Prada pantsuit.
These looks represent a new kind of business casual fashion that was becoming ubiquitous at the turn-of-the-millennium, where metallics and mattes were all the rage.
On the other end of the spectrum, we have the fashion of the modern, casual casino goer seen in films such as Rain Man and The Hangover, which often serves to underscore the creeping Disneyfication of Las Vegas into a place where anyone can stroll onto the floor of the Bellagio and act like they own the place. 
Whichever era you decide to examine, it is clear that fashion and casinos can never be separated from one another. 
A colorful suit is an absolute must for a night at a Las Vegas Casino.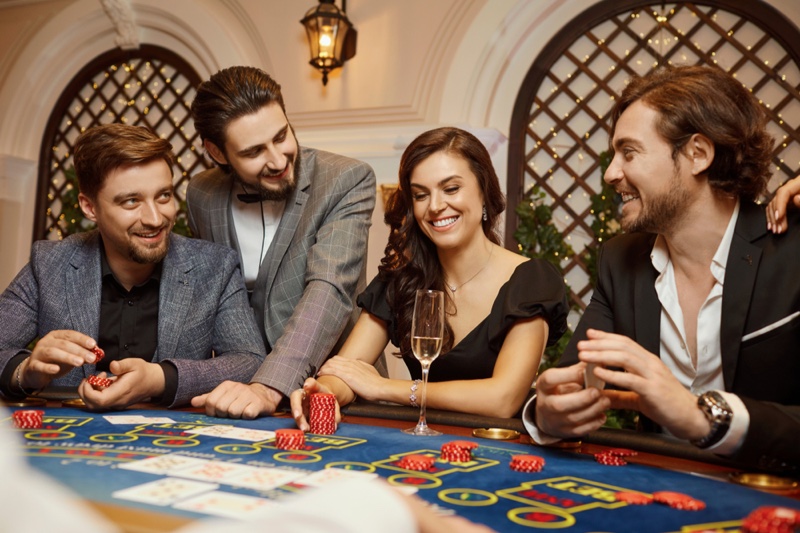 3. Contemporary Casino Fashion
Today, it is difficult to argue that any such thing as a contemporary "casino fashion" exists. Sure, we have new, somewhat kitschy odes to the casino fashion of yore, such as Ralph Lauren's immensely popular Casino Shirt collection.
Beyond this, it is clear that trends that have reshaped the casino industry have reshaped the fashion that usually accompanies it. Gone are the uber-exclusive pleasure palaces of the Vegas Strip, which have now been transformed into family-friendly resorts where theme park rides and restaurants are the main attraction (this was, of course, a frequent complaint made by Robert De Niro's aging character at the end of Casino).
In addition, casinos have become increasingly digital affairs, with the majority of revenues now being derived from online casinos where the social, 'see and be seen' aspect is largely absent. Meanwhile, games such as bingo have become among the most popular offerings in the online casino space, further changing how people perceive it.
As this bingo guide online explains, players can now have the full experience without dressing up and heading to the casino or bingo hall, as well as enjoying access to online-only features such as auto-play and digital card highlighting features.
Of course, the social element is still there, with the best online casinos offering chat rooms, in-game live chats, and forums where people can discuss their favorite bingo games and socializes. However, there is no need to don an evening gown or a powder blue suit to do that.
As online casinos and bingo gaming increasingly become the norm, is it possible that we have seen the end of casino fashion?