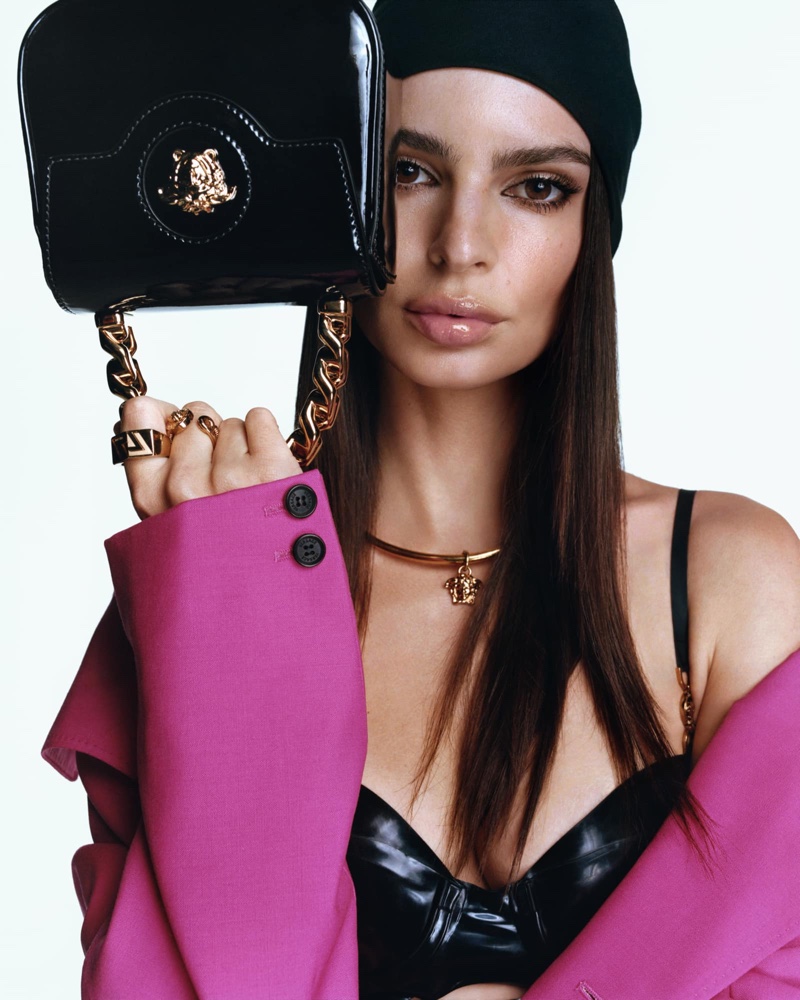 Versace has enlisted the help of supermodel Emily Ratajkowski for its La Medusa Mini handbag campaign. The brunette model is photographed by Oliver Hadlee Pearch, clutching an elegant bag with a top chain handle and a gold-tone plaque depicting the mythical figure. The style is available in several different colors, including black, yellow, and blue.
Versace La Medusa Mini Bag Campaign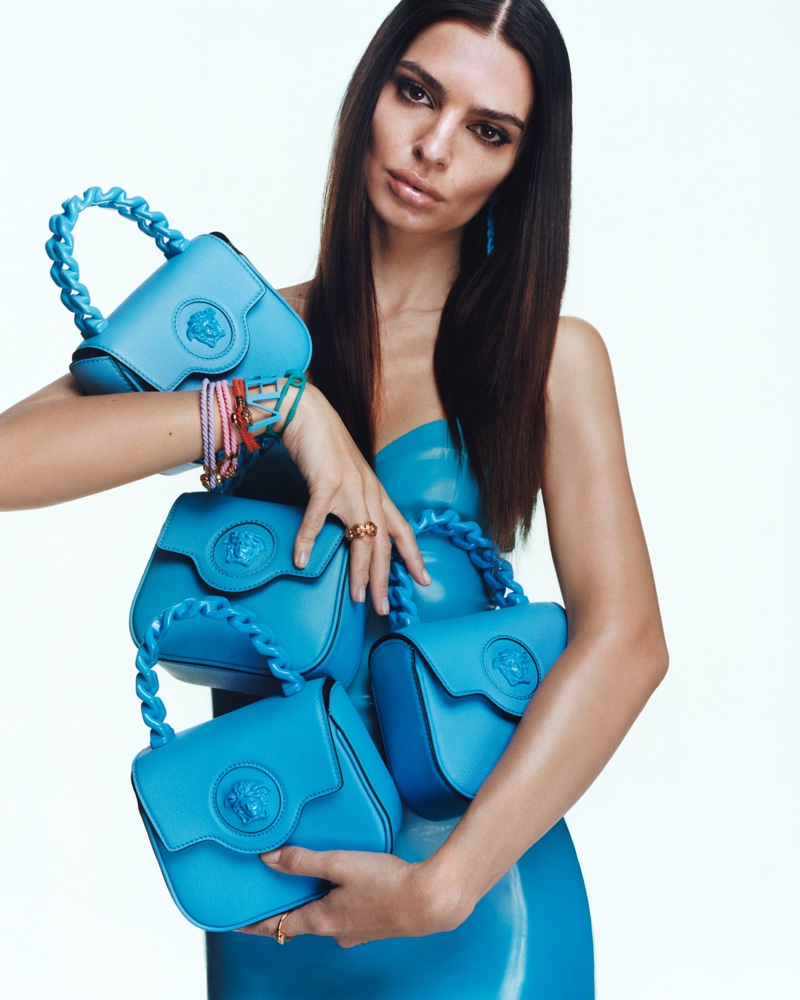 Emily appears in one photograph wearing a black latex design with a hair scarf. Another image depicts the American beauty with four La Medusa Minis, all of which are cyan blue. The third image shows the model wearing a magenta coat with dazzling gold jewelry that matches the hardware details on the bag.
Related: Emily Ratajkowski Hits the Slopes in Inamorata Velvet Swim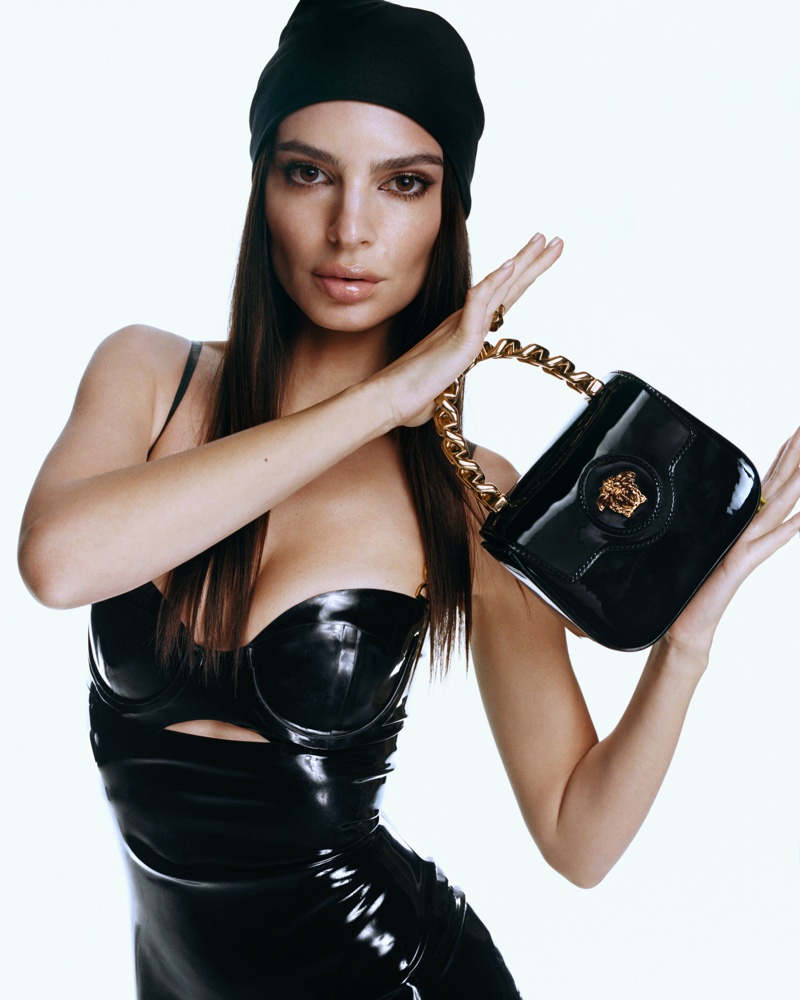 #VersaceLaMedusaMini features a central Medusa plaque and rigid chain top handle—both immediately recognizable as Versace and delivering a punch of definitive feminine attitude to the new mini bag style.

Versace