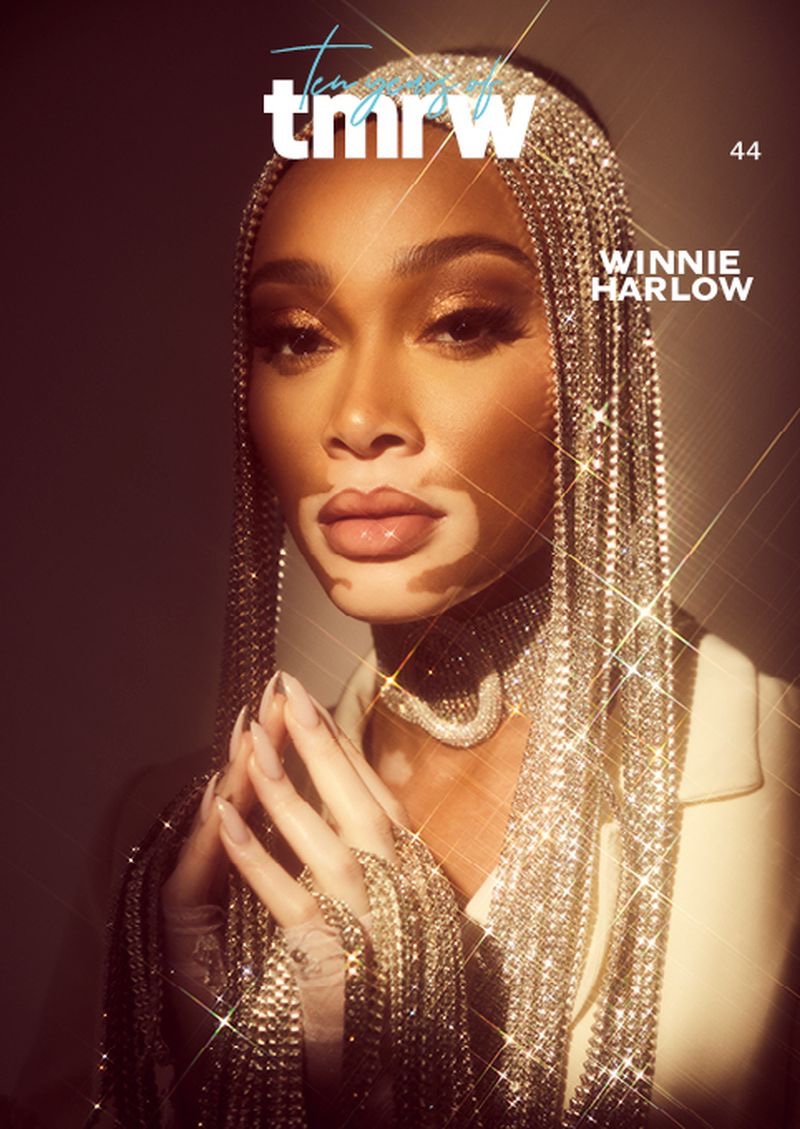 For the cover of tmrw magazine's 10th-anniversary issue, model Winnie Harlow shines under the spotlight. Lensed by Lindsay Adler, the Canadian beauty can be seen wearing a glittering headpiece and a choker necklace. Espresso Productions' Daniele Carettoni works on the production of the story, shot on location at Dust Studios LA.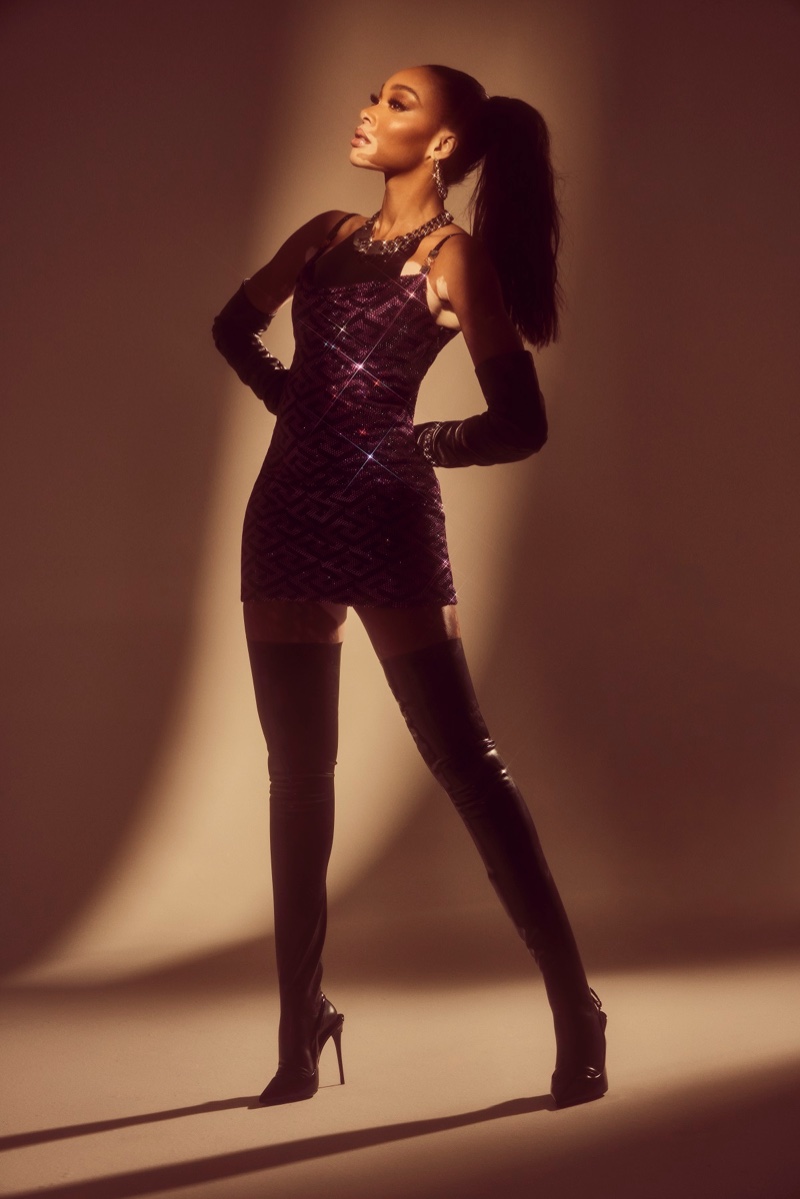 Winnie Harlow flaunts some of the most cutting-edge outfits in the accompanying photographs, which Krisana Sotelo styled. The model effortlessly impresses in everything she wears, from boots with embellishments to a dress with shimmering paillettes to a corset top.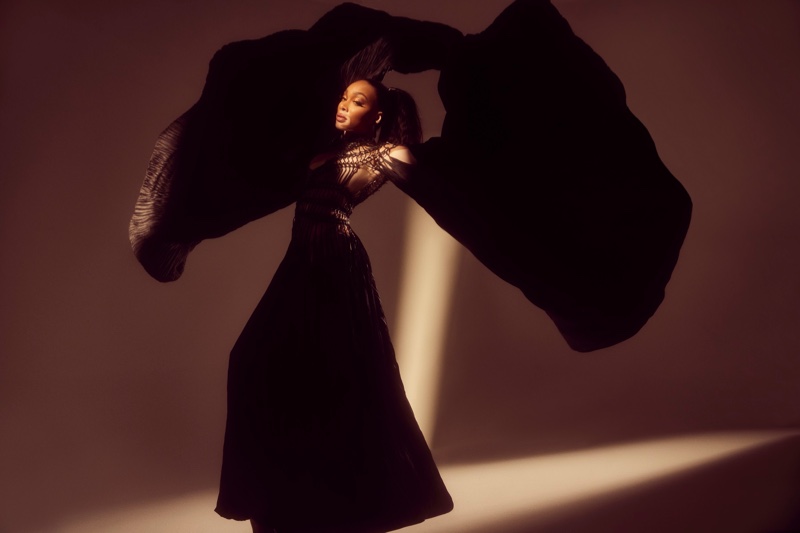 For beauty, hairstylist Davontae' Washington works on her sleek ponytail with flaw-free makeup by Michael Anthony and nails by Karen Jimenez. In addition to being a cover star, the PUMA ambassador recently posed in the bodywear and swimwear collection of the athletic apparel brand.