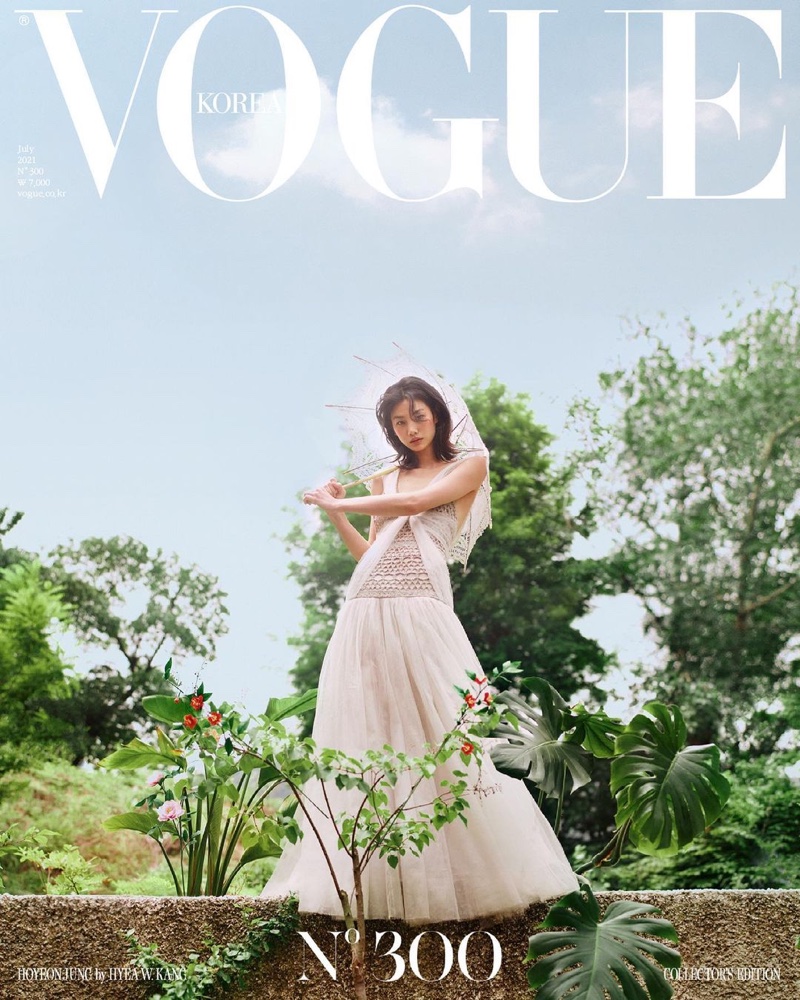 Hoyeon Jung lands two covers for Vogue Korea's July 2021, Issue #300. In the first image, the Korean model poses in Chanel Haute Couture with a parasol. The second features Hoyeon in a close-up shot surrounded by flowers.
Photographed by Hyea W. Kang, she enchants in outdoor images featuring designs from the French fashion house. Styled by fashion director Eunyoung Sohn, Hoyeon delights in luxe tweed, embellished gowns, and pearl-adorned necklaces.
She exudes pure elegance, whether posing on rock formations or holding a bouquet. For beauty, hairstylist Junghan Kim works on her mussed tresses with flawless makeup by Daesik Son.