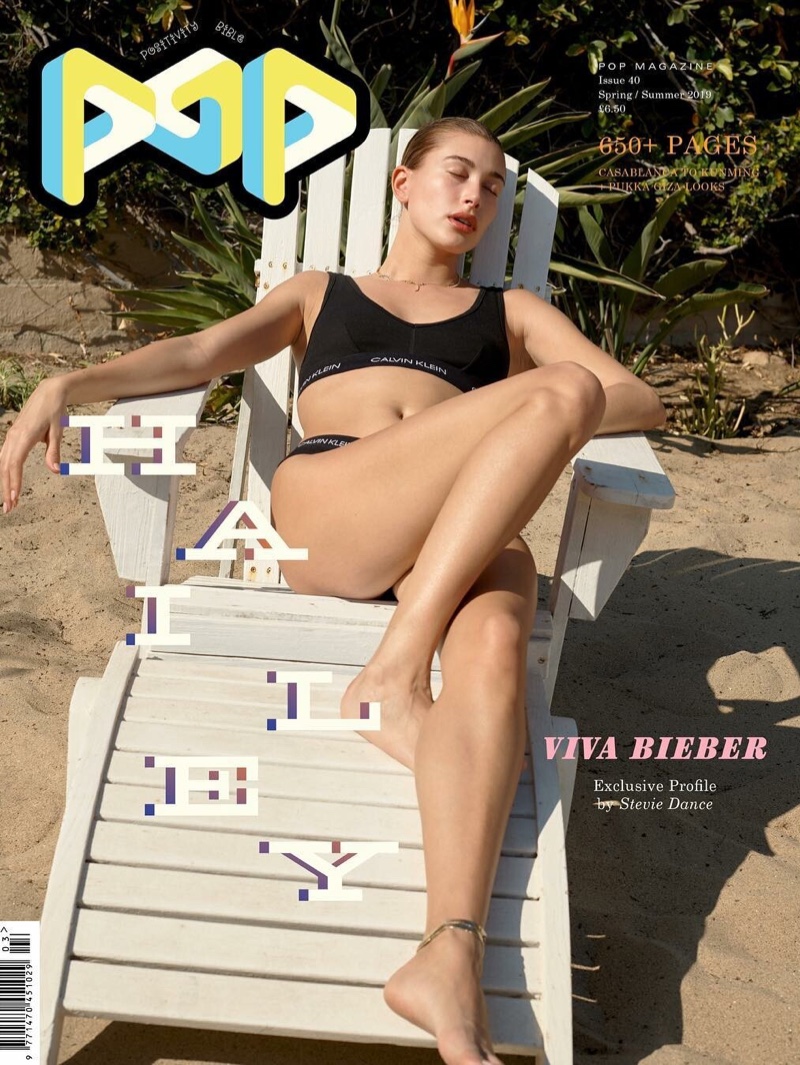 Hailey Baldwin continues her fashion glossy reign as the cover star of POP Magazine's spring-summer 2019 issue. Photographed and styled by Stevie Dance, Mrs. Bieber wears stripped down looks in the candid shots. On the first cover, Hailey hits the beach wearing a Calvin Klein swimsuit. For the second, she poses with a cake featuring a picture of her and her husband sharing a smooch. The third shows the blonde with a custom phone cover while wearing a red hooded sweatshirt.
Related: Hailey Baldwin Gets Her Closeup in Bolon Eyewear
Inside the fashion glossy, Hailey tries on stripped down looks. The shots capture spring fashions with bold prints and silhouettes. The model wears designs from labels such as Chanel and Valentino. For beauty, Jawara works on her undone tresses with natural looking makeup by Fara Homidi.