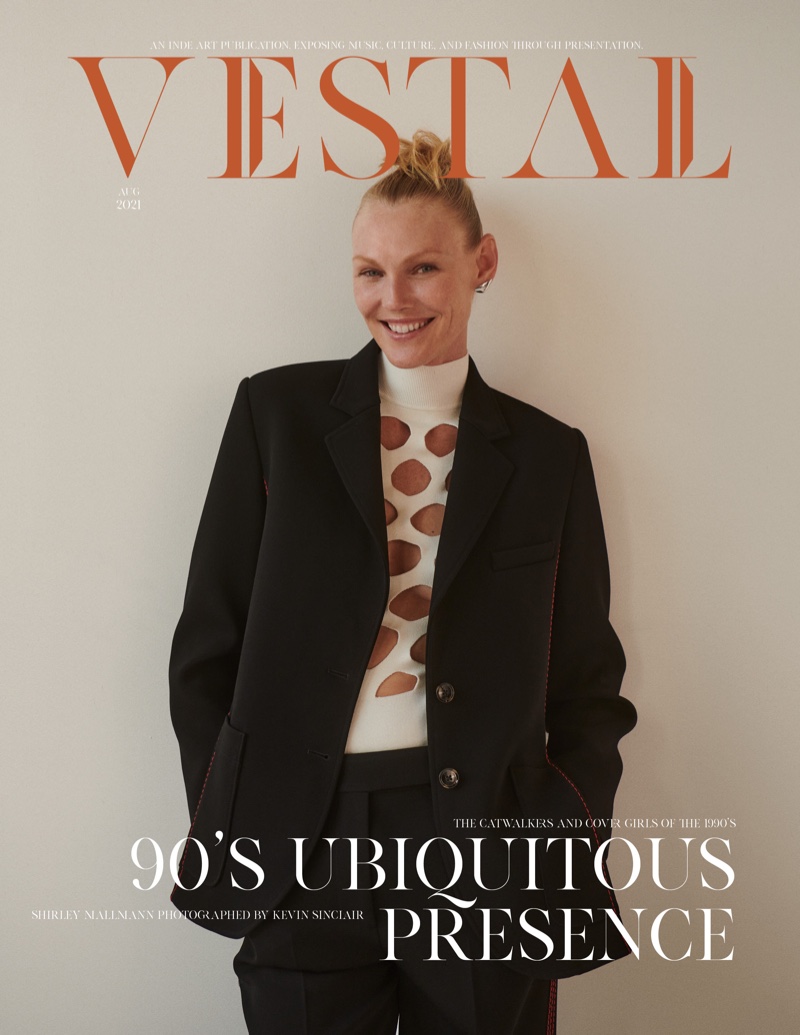 Captured by Kevin Sinclair, 1990s modeling icons Amy Wesson, Shirley Mallmann, and Ling Tan grace Vestal Magazine's August 2021 digital covers. Shirley wears a 3.1 Phillip Lim blazer, trousers, and a cut-out top.
Amy strikes a pose in Christian Wijnants designs, including silver boots. And Ling models a high-neck knit look in all black with shimmering jewelry. Accompanying images feature the trio wearing ensembles styled by Renata Gar.
Posing in fall looks, the models charm in Sinclair's elegant portraits. For beauty, Gonn Kinoshita works on hair with flawless makeup by Tabyoshi Honda. Audi Umali is also in charge of the cover story's creative direction.