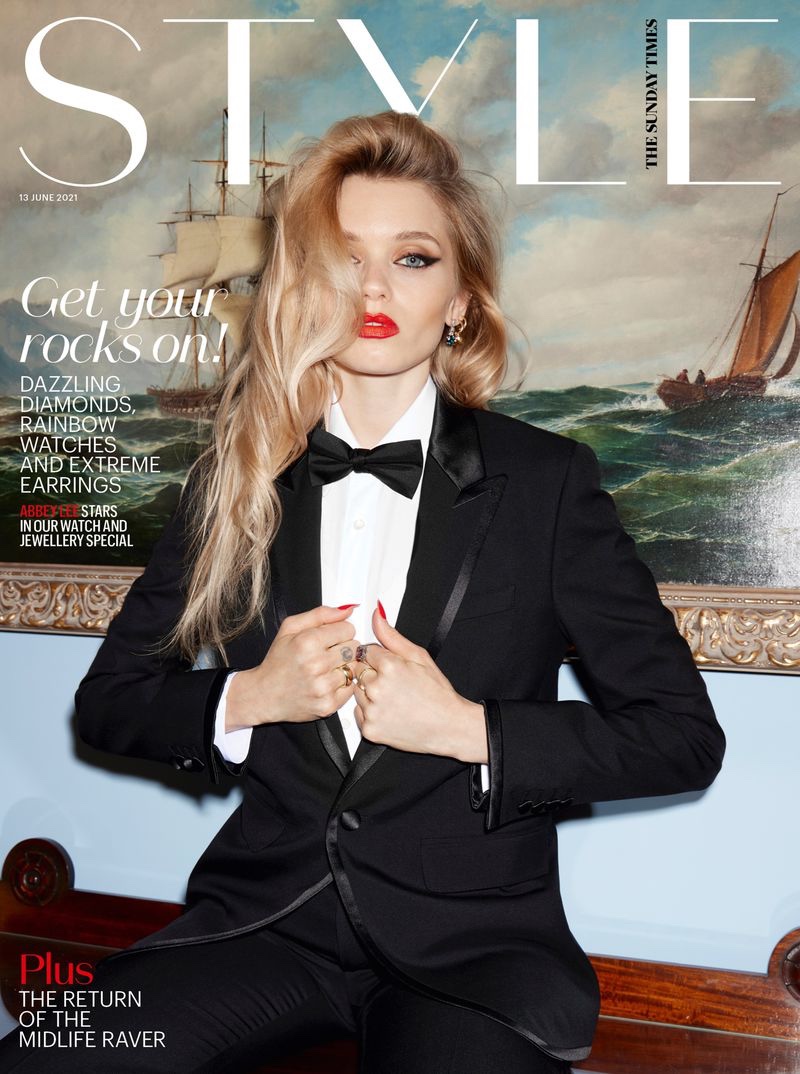 Dressed in black and white, Abbey Lee suits up for Sunday Times Styles' June 13th, 2021, cover. Photographer Claire Rothstein captures the model and actress in a Celine pantsuit with sparkling jewelry from Pragnell. Accompanying images show Abbey Lee in party-ready outfits great for going out.
Stylist Alicia Lombardini highlights leading brands like Moschino, Dior, Bulgari, and Gucci. For beauty, hairstylist Lyndell Mansfield works on her polished tresses with red lipstick by makeup artist Kirstin Piggott and Sabrina Gayle on nails.
In addition to being a cover girl, Abbey Lee also appeared in Bottega Veneta's winter campaign filled with snow.