Indian Bridal Edit – Stories with bridal fashion always seem to grab attention, but over these past few weeks we have featured several Indian wedding-themed shoots. Whether showcasing traditional styles such as ghagras or more cutting edge fashions like contemporary cuts or the color black, these editorials enchant with their individual approach to bridal fashion.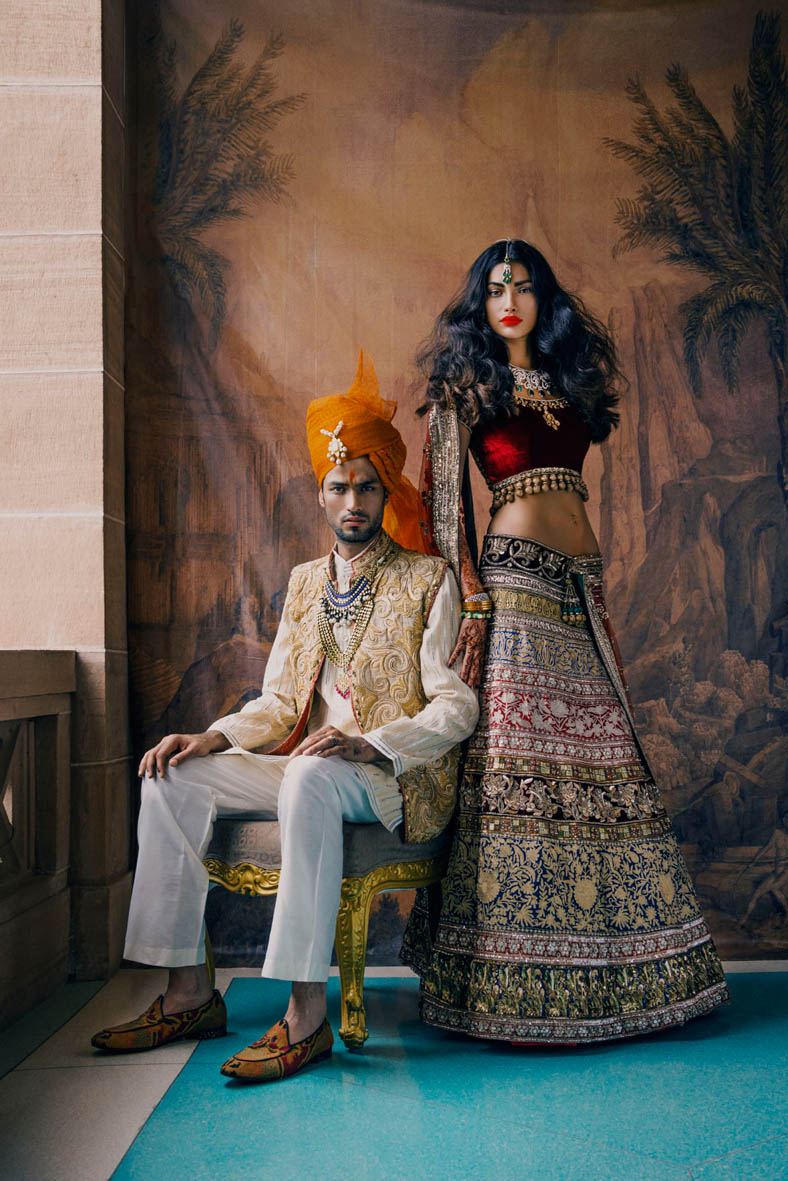 Traditional wedding style was featured in the November issue of Vogue India. Photographer Signe Vilstrup captured the shoot featuring a large bridal party prepping for the big ceremony in a series of stunning portraits. See the editorial.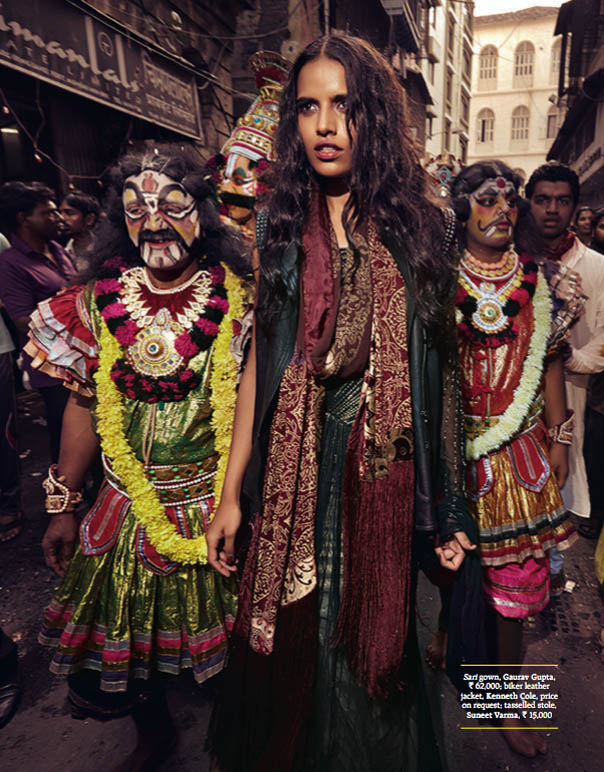 Grazia India put the spotlight on model Preeti Dhata for a rebellious wedding shoot captured on location during the local Ganesh festival. Colstan Julian lensed the Indian beauty wearing daring dark looks featuring jackets and pants. View the shoot here.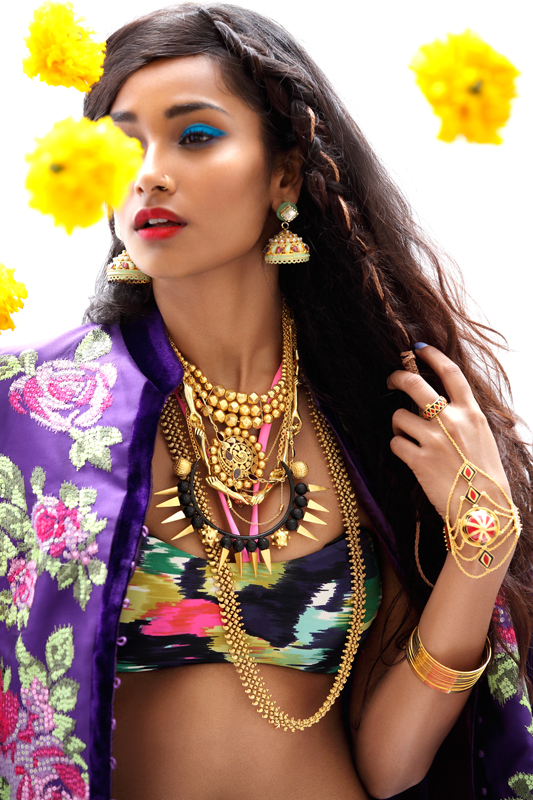 Grazia India put the focus on bridal beauty with a dreamy shoot featuring jewelry as well as colorful wedding styles. Taras Taraporvala photographed the spread which features flowers and precious gems. View the story here.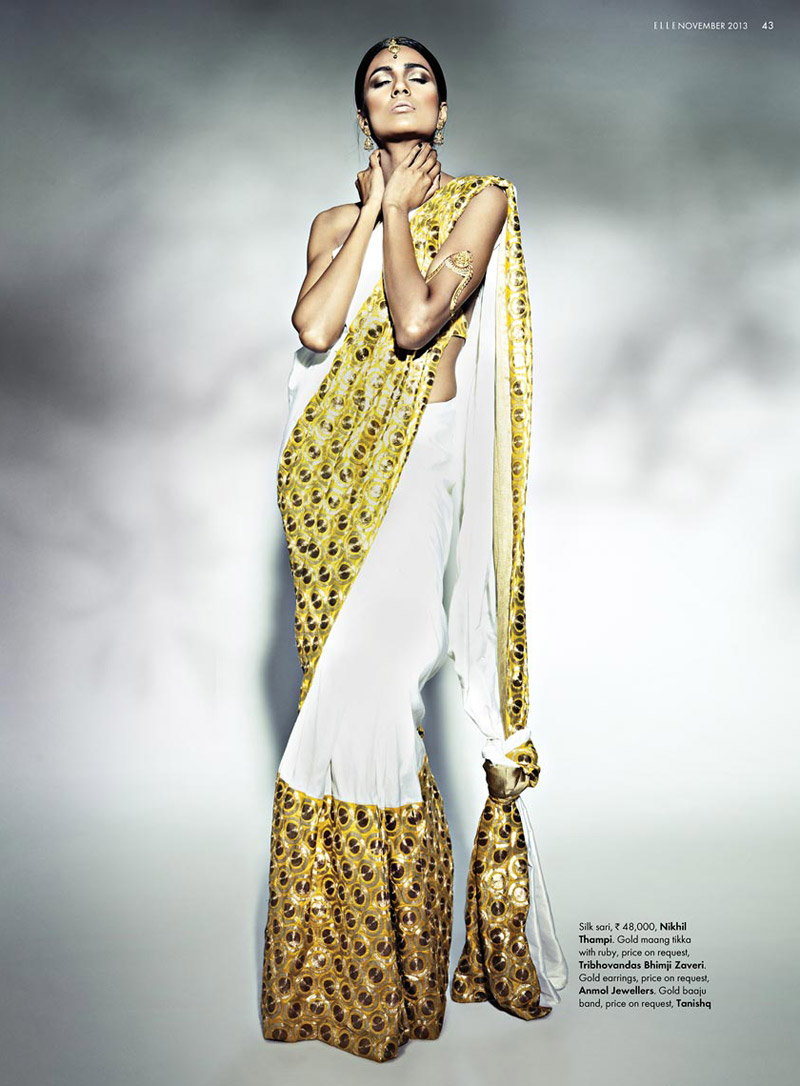 Gilded bridal fashion in gold and silver tones took the spotlight for Grazia India's wedding supplement. Model Pallavi Singh posed for Arjun Mark in opulent designs and jewelry in the dreamy images. See the shoot here.