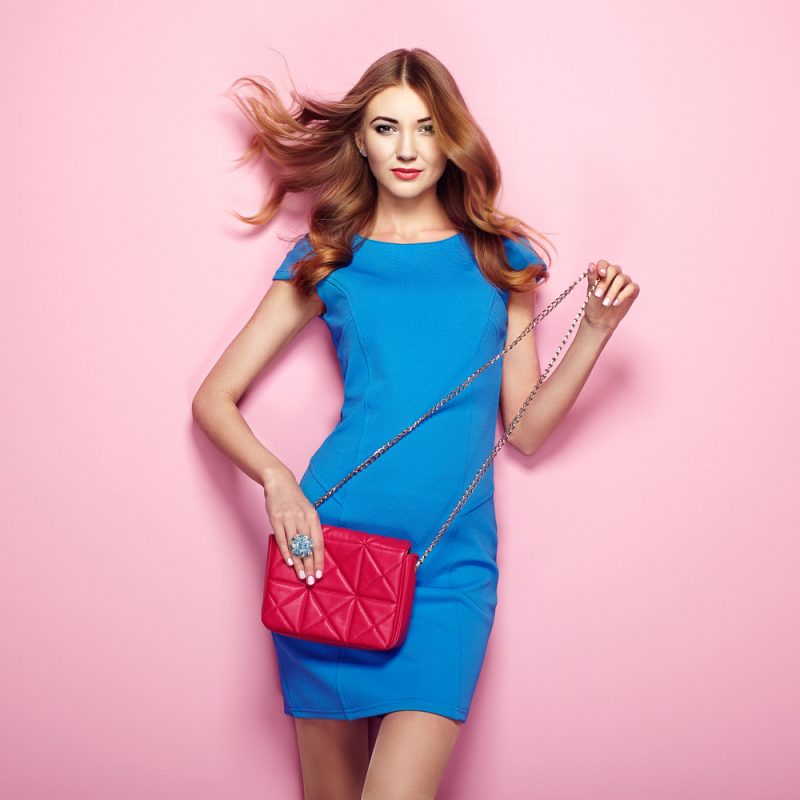 We often buy expensive anti-aging creams that over-promise and under-deliver. The quest to look younger is more than just slathering day and night creams.  You can look more youthful with the right fashion choices that no anti-aging cream can ever accomplish.
Who said you have to dress according to your age? Age is not a deciding factor to stay stylish and fashionable. A wardrobe makeover can take years off your looks. Below are a few dressing tips to help you reduce the years off you.
Brighten Up Your Color Palette
Darker colors, mainly black, are loved for their versatility, but they can make you look conservative and authoritative. While these qualities aren't all bad, they take away your approachability and make you look old-fashioned.
On the other hand, brighter colors give off a cheerful and friendly vibe. Thus, don't shy away from wearing a bright-colored scarf or accessories.
Embrace Patterns
Eye-catching patterns are an easy way to look youthful and whimsy. We generally stick to solid colors and patterns to stay safe. But picking the right pattern can impact your dressing style tremendously.
Each design tells a different story. Experiment until you find the right pick. For instance, vertical stripes and plaid have more of a formal-feel. Whereas, polka dots, animal print, and floral patterns can make you look more youthful.
Steer Away from Trends
The most typical fashion mistake you can make is by jumping on board with the newest fashion fad. Instead of making you look fashionable, trends make you look out of touch.
Your dressing statement shouldn't be captive to the latest fashion trends. Remember, the idea is to dress younger but not exactly like the younger generation. Create your signature style with timeless pieces and colors that'll inspire the younger generation.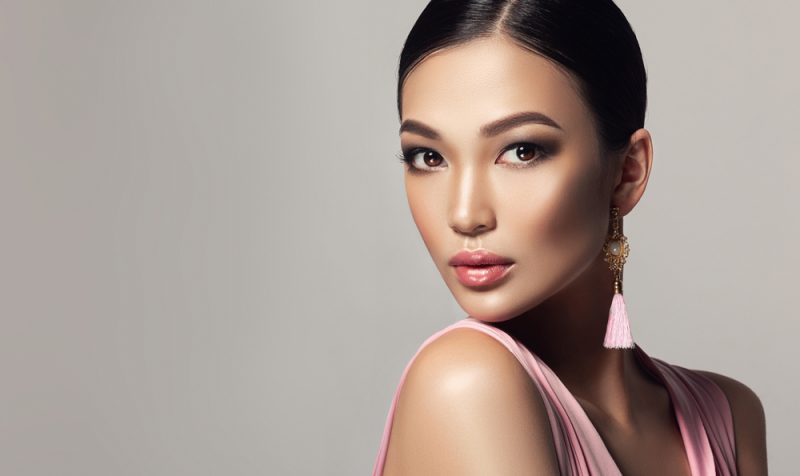 Make a Statement with Accessories
Regardless of your age, you can look bold with your accessories. As Michael Kors rightly said, "I've always thought of accessories as the exclamation point of a woman's outfit." Accessories make your outfit shine through.
Be it a handbag, oversized earrings, statement neckpiece, or a few rings. Let your accessories do the talking, by either going overboard with it or staying minimal. In case you are looking to buy new accessories to match up with your dresses, then you can shop for Gucci online; they have a great collection of accessories on their online webstore.
Highlight Your Shoulders
One of the most attractive ways to look younger is by showing off your decolletage. Wearing off-shoulder pieces makes you look stunning at any age.
It's demeaning to expect people to cover more as they age. But have you seen how striking Jennifer Lopez and Julia Roberts look baring their shoulders? Nobody would believe they're over 45. So, get a few halter neck maxi dresses, cold-shoulder tops, or even slouchy sweaters for your wardrobe.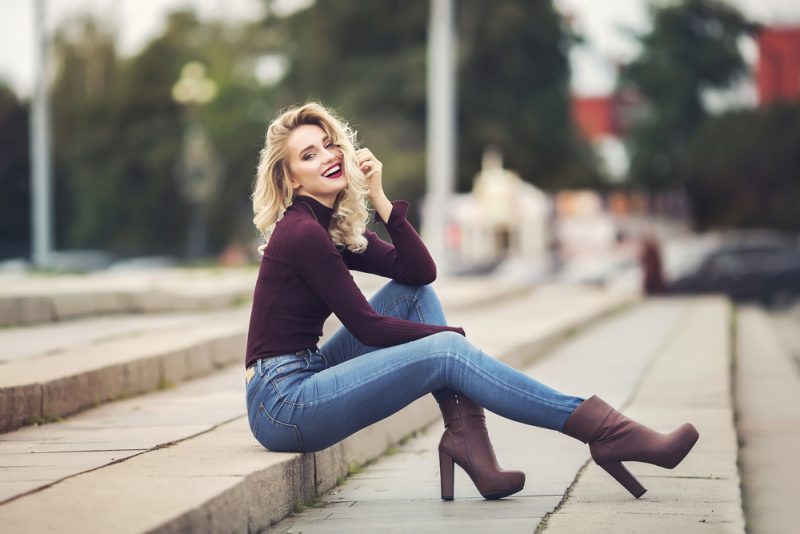 Find the Right Jeans Fit
The right pair of jeans can make you look fresh and flatter your figure. So, replace your baggy mom jeans and boyfriend jeans with perfectly fitting ones.
Nothing makes you look older and unfashionable like an ill-fitted pair of jeans does. Slim-fit jeans with stretchy fabric are considered an ideal fit. However, try on different sizes until you find the pair which suits you.
Shorten the Skirt Length
Don't be afraid to show some skin. It can be achieved best by wearing cropped skirts. You can start with midi skirts and dresses if you're hesitant to show your entire lower legs.
Besides cropped skirts and pants allow you to flaunt your attractive shoes.
Don't Be Afraid to Add Height
You may no longer have the will to walk around in uncomfortable heels. But who says heels always are painful? Or that they aren't age-appropriate? So, don't be so quick to discard all high heels from your wardrobe.
You can swap your 5-inch heels for comfortable yet stylish kitten heels, wedges, platform shoes, block heels, and more. There are many options to choose from; you just need to find a balance between comfort and style. Also, nobody is going to get hurt if you carry an extra pair of ballerinas or flats in your handbag.
Always, remember to stay true to yourself and don't listen to what the world says. Be bold, beautiful, and experimental with your fashion choices to establish your unique fashion statement.