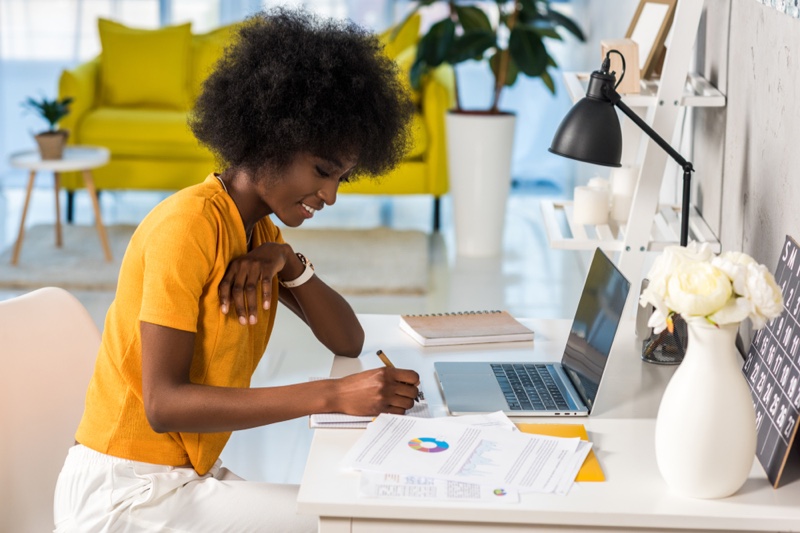 Unfortunately, people will judge you by the outfits you wear, and this is especially true if they are seeing or meeting you for the first time. With drastic shifts in the way we work and interact, there is no escaping video calls and conferences. Because these calls are now being made from home, that means there is an increased pressure to look and act professionally. If you want to make a good impression, you not only have to sound professional, you also have to look the part. Dressing well will help you impress over Zoom and make the other party afford you the respect you deserve. Here are our top tips.
Plan Your Outfits
Many people plan the outfits they are going to wear to the office the night before. This principle should also be applied when you are planning to attend a Zoom meeting. Having your outfit planned and in place early ensures you are not scrambling at the last minute to find that blouse and shirt you need for the meeting. Planning your outfits early also gives you time to do preparations like ironing the clothes and putting them on properly – two things that are important if you want to impress the other party.
Planning early also gives you enough time to coordinate your outfits, so you look a lot more professional and not like you picked and wore whatever was in range.
Accessorise Tastefully
Accessorising is important because it shows that you care about the way you present yourself, and you have good taste. Although not the main factor, a lot of employers and co-workers will view you with higher regard if you add some accessories that help bring your outfit together. The secret here is to ensure the accessories you wear do not take over and become the main point of focus. After all, you want the other party to focus on you and what you are saying and not primarily on your accessories.
It is also a good idea to make sure any expensive items you accessorise with are easily visible. This can be done by a shirt that is the right length and cut for the gents. To impress the other party, it is always a good idea to go with an identifiable watch brand like Rolex. If you do not know what watch to get, start by looking online with sites like CHRONEXT where you can find luxury watches by Rolex. When doing so, try different brands to see what options are available to you and which watches work best for different settings.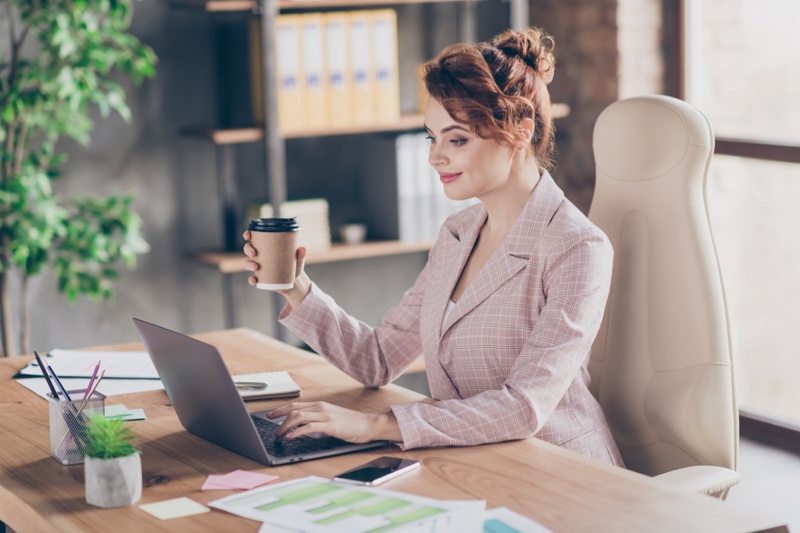 Dress Comfortably
People will pick up on your mood and demeanour during a video call. If you do not dress comfortably, the discomfort on your face will show, and you might not make the best impression. Try not to wear outfits that are too restrictive so that you are relaxed enough to come off as comfortable and dress for your personality.
Everyone is different and different clothes influence our moods differently. If you want to stand out, try to wear clothes that make your personality stand out, and that bring your best attributes to the surface. If you are a happy, bubbly person, bright colours might work better for you. If you want to come off as serious, darker shades will work better.
Dress as You Would for the Office
Almost all offices have policies against skimpy clothes or clothes that are too tight. These principles should also be carried over to your Zoom meetings. Another tip to follow here is to avoid a plunging neckline. Although you might want a neckline that shows off the accessories you are wearing, it is not a good idea to wear a blouse with one that dips too low.
Try as much as you can to stay away from shiny materials. In addition to causing interference with the camera and video, shiny outfits might project the idea that you are not taking yourself seriously as shiny materials come off as too casual. Try to go with matte clothing or clothes with a texture. An added bonus here is that textures and darker clothing come off better in a video call.
It Is Always Better to Be Overdressed
It is always better to be overdressed than underdressed during Zoom meetings. Although you might not feel like you are overdressed, always be present enough to notice if you are underdressed. Try to wear a complete outfit, even if people will not see the whole outfit. If you can, try not to go with the cheapest suit on the rack if you are attending your first meeting. Remember that dressing well has the psychological effect of making you feel better about yourself during a meeting. Overdressing is also a good way to show people how you would have presented yourself if they were meeting you in person which could be a huge bonus for you.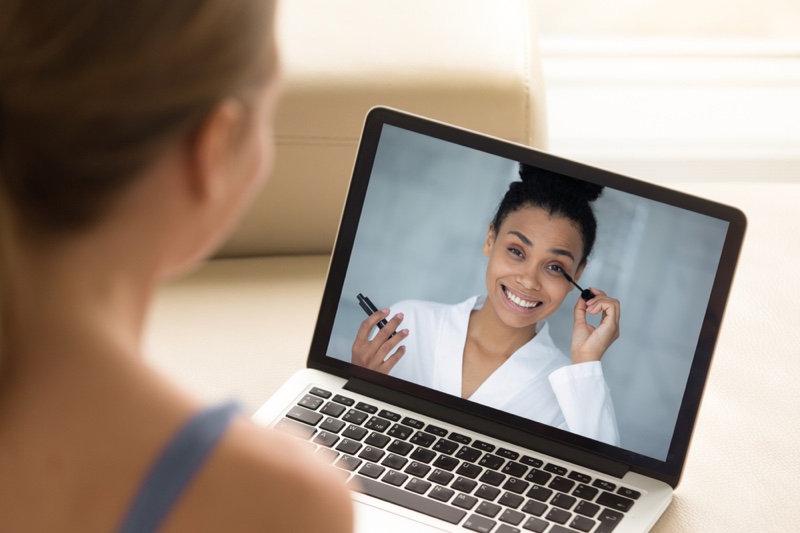 Wear Your Hair Well
Here, it would be best to go with something simple. For the gents, get a haircut, comb or style your hair so it does not look like a mess. As for the ladies, a bun or ponytail will work just as well. There is no need to go through straightening or curling your hair in this case.
If you have a beard, ensure it is well-groomed, short and combed so that you look professional.
Dress for the Company
If you are attending a Zoom interview, it is important to dress for the company you are interviewing for. Different companies have different dress codes and standards that should be followed. Researching the company beforehand will let you know if you need to dress seriously or whether they will give you some leeway to dress a bit casually.
Looking through a company's website as well as their past events will tell you all you need to know about how they expect their employees to be dressed and you can try to match that as closely as possible.
Avoid Bold Colours and Prints
Try to keep things as simple as possible by avoiding bold prints and colours. Animal print, stripes and plaid can be very distracting, divide opinion and do not look very good on camera. Sharp and sophisticated prints and colours are best in this case. White and light-blue are the go-to colours for men, with warmer colours working best for women. It is also a good idea to ensure the colours you choose work well with your complexion and do not blend with the background. You don't want it to look like your head is hovering in mid-air!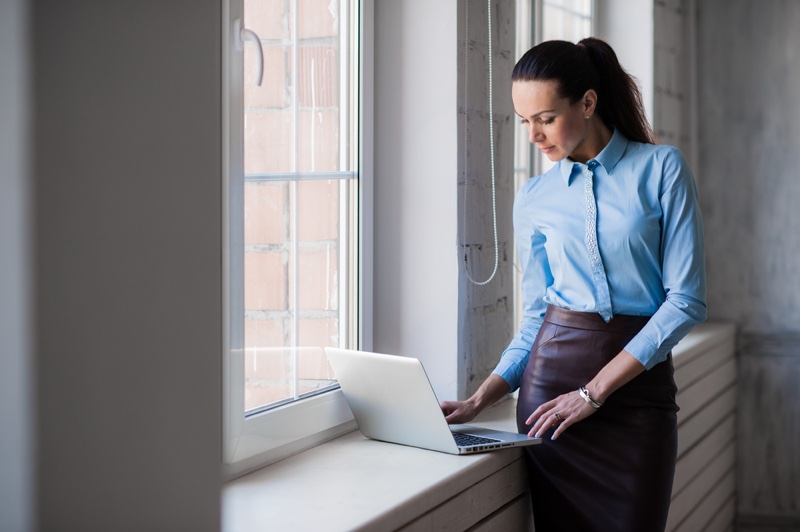 Try Different Outfits Before Settling on One
It can be beneficial to try a few outfits before settling on one. This will give you a better idea of how different outfits will make you feel during the meeting. When trying out these different outfits, try to see how comfortable, breathable, and presentable they are. All these things ensure you are comfortable during the meeting, and instead of focusing on what you are wearing, you will be focused on making the best impression.
Dressing for a Zoom meeting should not be very different from dressing for the office.  Try to go with outfits that do not draw too much attention to your body but rather your face and what you are staying. Also, try to go with simple outfits that do not distract the others attending the meeting.