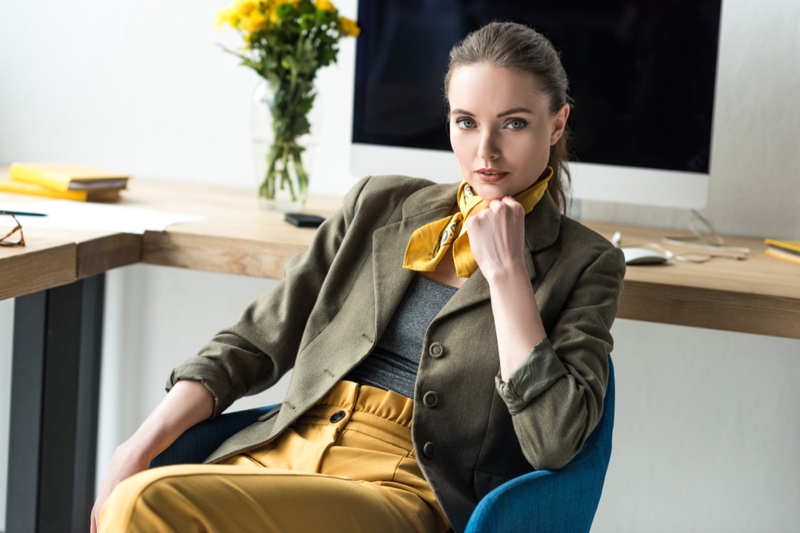 The way you dress says a lot about you, especially when it comes to your work environment. If you want to be successful at a job and have the potential to move up to a better and higher-paying position, you need to familiarize yourself with the company's dress code, as well as learning ways to create a look for yourself that you're most comfortable with. Many office jobs have some type of dress code to adhere to, whether it's business casual or strictly business attire. The important thing is, you want well-put-together looks that will show your superiors how important it is to you to make the best impression possible. 

Wear Clothes That Fit
One of the biggest things you need to take into consideration is that your clothes must fit you properly. Clothes that are too big will create a look that is sloppy and may give off the impression that you're not too serious about your job. When you wear clothes that are too small for you, you're risking being uncomfortable all day. In addition to being uncomfortable, you also may turn a very modest outfit into one that is more provocative than you intend. If you're just starting out, it's okay if your wardrobe of properly fitting clothes is small. Ditch anything that does not fit you well, and slowly add more pieces over time.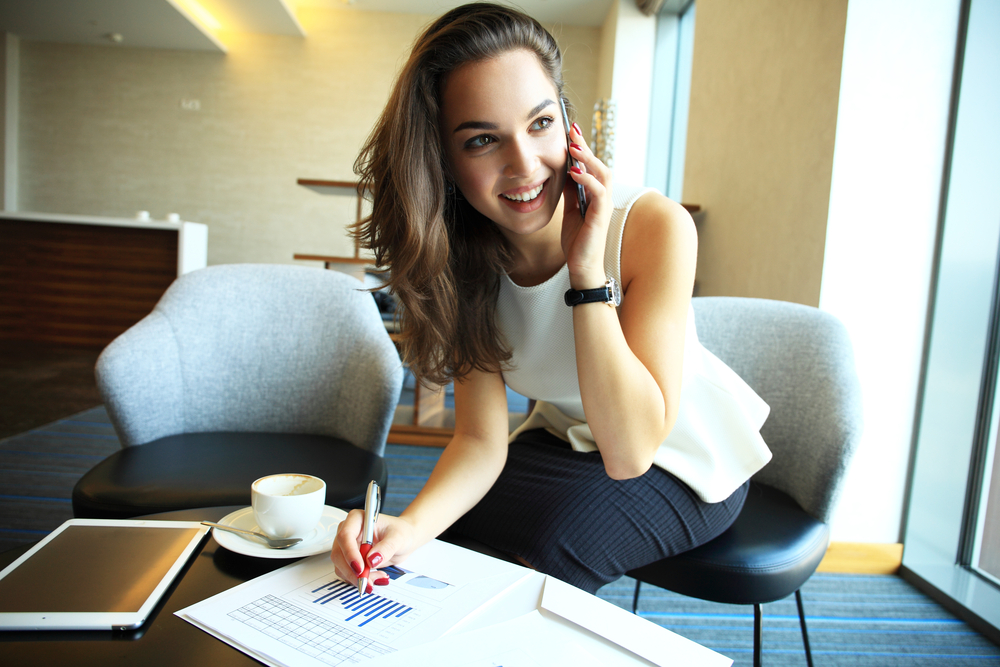 Keep it Simple
Some office environments call for dull colors such as navy, white, and black. Other office settings give you more flexibility with what colors you're able to wear. One way to plan a good office outfit is to keep it simple. This means that while yes, you can add some accessories to spruce up your outfit, you should keep your additions to a minimum. You can pair your black work pants with a button-down shirt, simple shoes, and simple jewelry. 
Add Your Own Touches
Adding your own touches to an outfit is a great way to showcase your individual style. Keep your attire professional at all times, but add pops of color with the right accessories. You want to keep your accessories small though, to keep them office appropriate. Accessorizing works best when you select one item that will be the focal point of your outfit. One piece should stand out, while the others are just there to complement the main piece. If the dress code at your work doesn't limit the colors you can wear, you can pair a colorful shirt with a plain skirt or vice versa.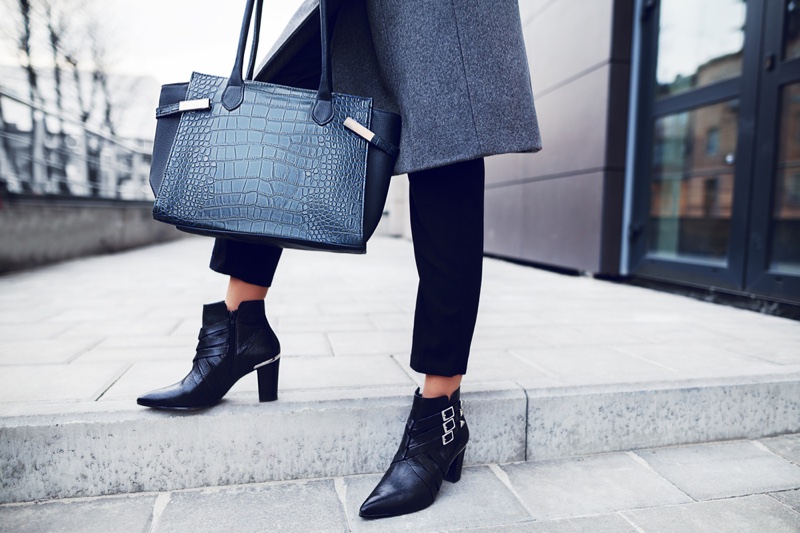 Footwear Makes a Big Difference
The footwear you select can make or break any outfit. It's very common in an office setting to wear comfortable flats or low-heeled shoes. The style of the shoe is important, but your comfort should be a top priority. When picking out shoes, try them on first and walk around to make sure you'll be okay with wearing them all day. Block heels are always a good choice because they're professional and offer support in all the right places. 
Keep it Conservative
One of the best tips when it comes to dressing appropriately for your job is to keep it conservative. This means you need to keep covered up. Avoid showing cleavage, and stick to dresses and skirts that are an appropriate length. If you are wearing a shirt that exposes your belly when you lift your arms up, the shirt is too short. 
With any job, you always want to adhere to whatever dress code that they have in place. Even if there are other co-workers who appear to wear whatever they want, you need to focus on yourself and your future with the company.