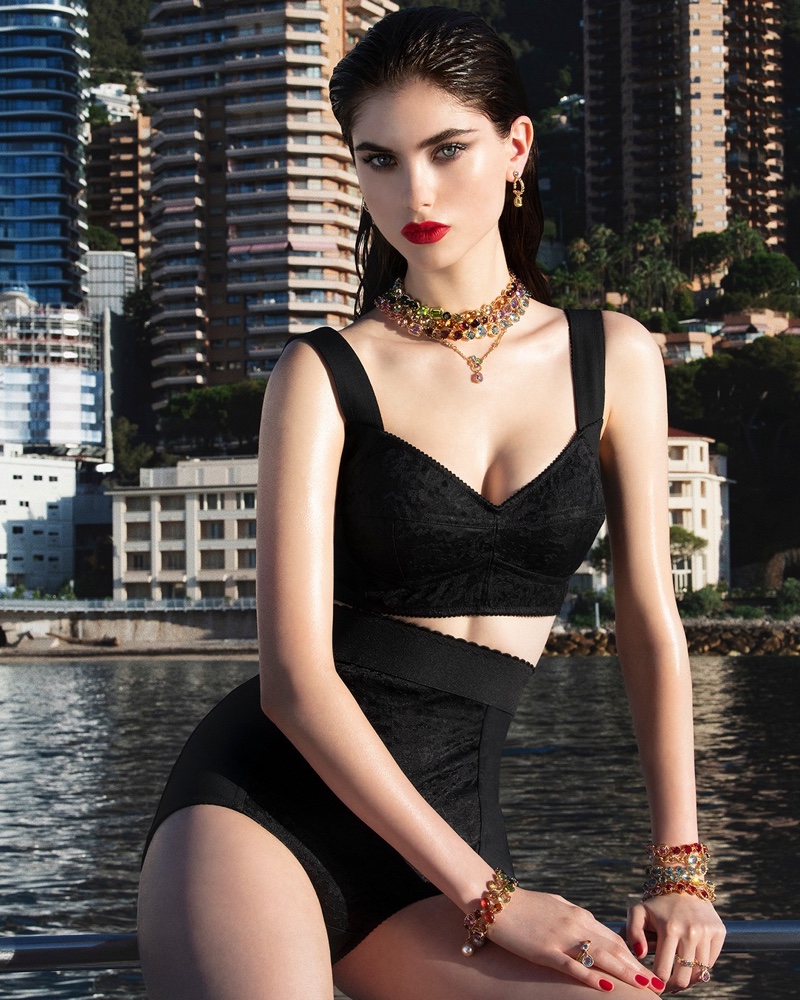 Italian brand Dolce & Gabbana embraces color with its new Fine Jewelry Rainbow collection of multicolored gems. The collection images feature models Gaia Schiralli and Rafael Myers wearing glittering designs. Photographed by Haris Farsarakis, the pair pose on location in Monaco. 
Dolce & Gabbana Fine Jewelry Rainbow Collection Photos
The Dolce & Gabbana Rainbow Collection is a vibrant and colorful tribute to the beauty of Sicily. Each piece combines natural gemstones in a kaleidoscope of chromatic harmonies, creating an atmosphere full of freshness and lightness.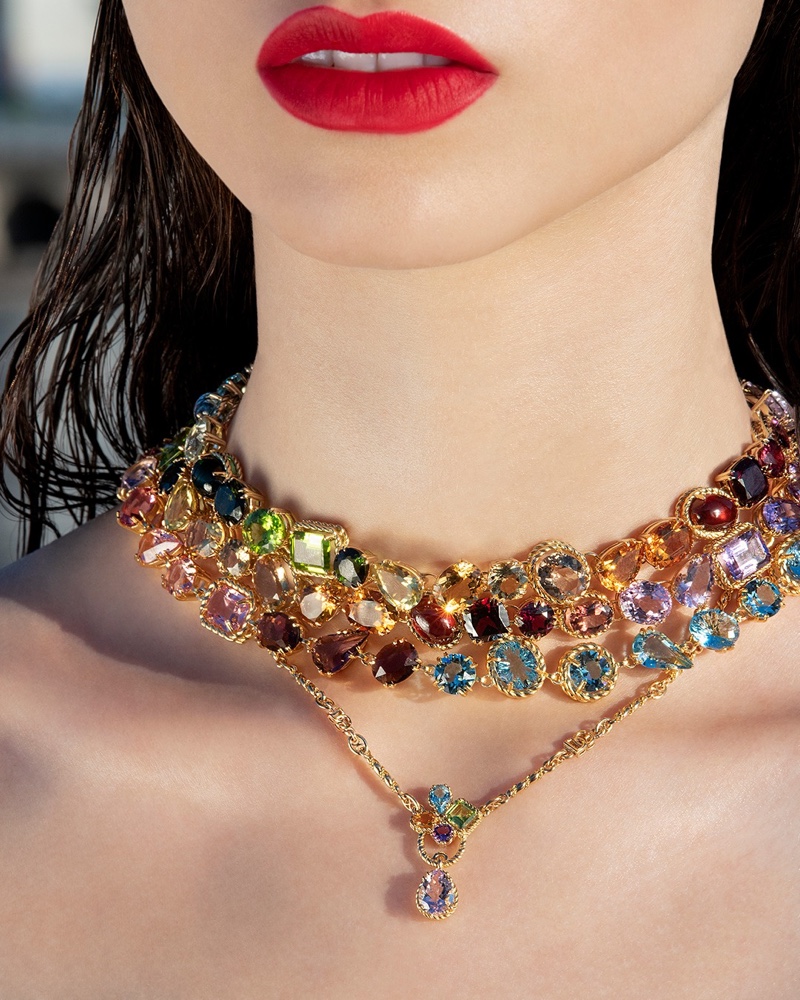 The designs stand out whether you're looking for something to make a statement or just add a little sparkle to your jewelry collection. And besides jewelry, you can also check out Dolce & Gabbana Beauty's new campaign featuring Brazilian superstar Anitta.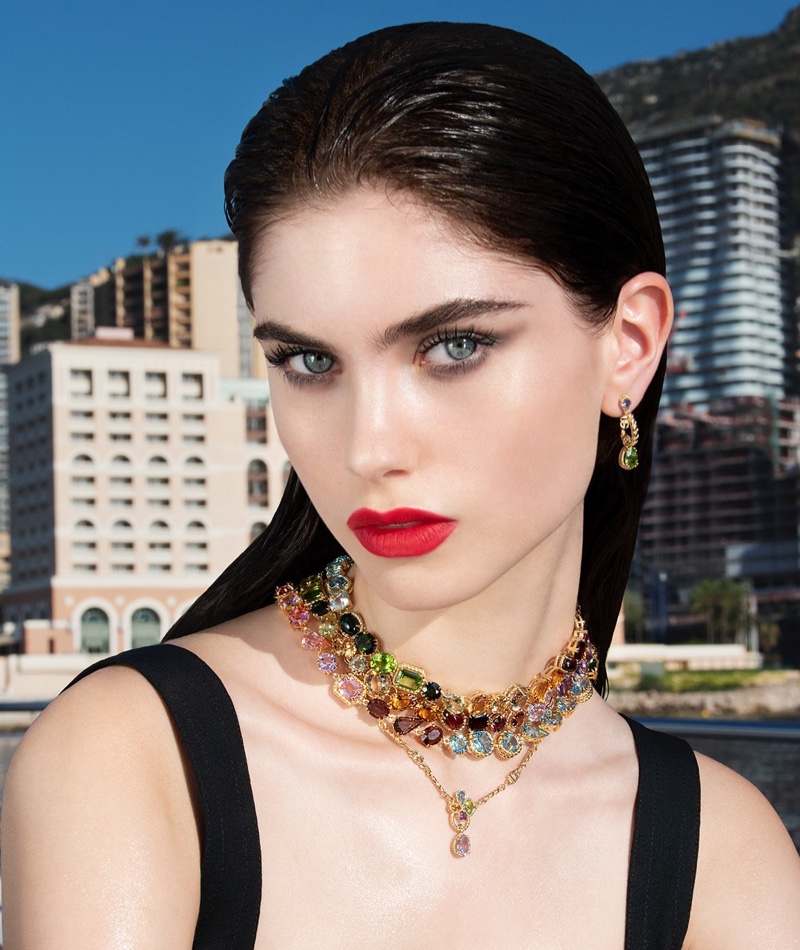 The Rainbow Collection from Dolce & Gabbana includes earrings, rings, bracelets, and necklaces with extravagant designs. Natural gemstones such as topaz, amethyst, tourmaline, citrine, peridot, and tanzanite are included in the line, which is out now.