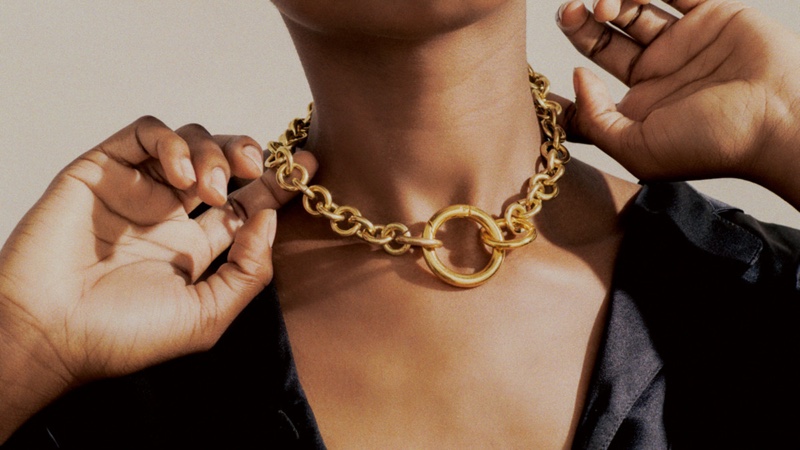 The history of the necklace goes back to 28,000 BC when archaeologists found that this piece of jewelry was made of shells. The necklace is a very popular style of jewelry that women like a lot and they come in a variety of lengths and styles that make them look unique.
Learning what the different types of necklaces are is interesting. It is even more interesting to know how a dog collar differs from a lavalier and which styles are in trend these days. We asked vintage jewellery seller Modern Vintage Style for a lesson in this area and they very happily helped us here.
Bayadere
Necklace
Bayadère is a name given to the style of the necklace that has a braided form. It has beads or strands or strings braided with seed pearls that are twisted together. There are Bayadère necklaces that come in multi-colored or matching pearls. The ones that have pearls have fewer strands than the ones that follow a torsade style.
The Bayadère necklace is a very old style that goes back to the 18th century and this style was particularly in demand in the 1900's. Most of these necklaces had a rope with a tassel or a pendant at the end. Men often gave the Bayadère necklace as a gift to their bridesmaids at the time of Belle Époque weddings during the 20th century.
Turquoise Bib Necklace
The bib necklace is one of the favorites for women, especially after Heidi Klum was seeing wearing one these at the 13th Annual Warner Bros. And InStyle Golden Globe Awards After Party.
This is a rather large necklace that comes in either triangular or circular shape. The metal is like a web-mesh and the base is embossed with stones. There are multiple stones or strands that dangle at uneven lengths to give a fringe or cascading effect.
Although this is quite an old style of necklace that was worn in the 7th century by the Romans and the Greeks, it has revived its popularity lately. Wear it with low cut evening gowns and people will literally turn their heads to look at you. There are various other styles of bib necklaces that are also known as the waterfall necklace or fringe necklace.
Choker Necklace Styles
The 69th Annual Golden Globe Awards in 2012 was dazzled with the choker necklace that was worn by Lorraine Ashbourne.
This short and sweet necklace looks incredibly sexy. It has a snugly fit around the neck and does not dangle too much. The necklace has a pendant right at the center that dangles just about your collar bone. All the stones or beads that are attached to the necklace have a uniform size.
There is another variety that has a ribbon with a metal frame that has stones or gems attached. Originally, chokers were narrow but soon the band size became wider, especially in the 19th and 20th century.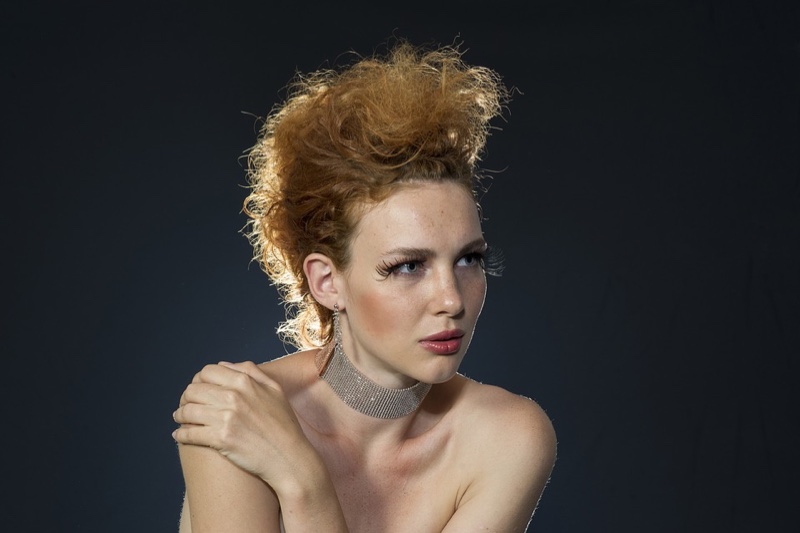 Collar Necklace Styles
Anything that is worn around the neck can be termed as a collar; be it a piece of jewelry or fur or flowers or clothing. A collar necklace is something that is a piece of jewelry that surrounds the neck completely.
One of the reasons why collar necklaces are so popular is because they can be made of metal components or beads or both of them linked together to form costume style jewelry. The size of the collar ranges from rhinestone styles that have a thick width of several inches to the half-inch karat gold ones that are embedded with gemstones.
The dog collar necklace has a close resemblance to the choker style necklace and the collar style. There are half collar necklaces as well that looks like a collar but do not have the weight or expense of the gemstones that collar necklaces normally have.
Dog Collar Necklace
These resemble the leather dog collars and are considered punk necklaces because of the spikes that come out of the necklace. It was worn by Kristin Wiig, the actress that had a feminine design. The antique styles of this type of necklace look quite elegant and dainty but they can create a bold fashion statement. This type of necklace was reportedly worn by Queen Alexandra in the mid-1800's to hide a scar on her neck.
Festoon Necklace
A festoon goes by the definition of a garland of flowers or leaves or ribbons that hang in a curved decorative kind of way. It often resembles the architectural feature in traditional buildings. That is why the festoon necklace is often misidentified because there are drapes and swags of chain, metals, and beads that are a part of the entire style. There are also dangling drops that some of the necklaces have but they don't really look like a festoon per se.
It was during the Georgian period that saw the festoon necklace become hugely popular. The Victorian era saw the development of this necklace with many black necklaces designed with jet beads and bohemian garnets.
In fact, festoon necklaces were also popular in the Edwardian era. The style of the necklace was unique and this attracted the attention of a lot of women who loved necklaces. Although the width of the necklace became slightly slimmer like a chain but the elements that were used to design the necklace like flowers, bows, and ribbons changed from time to time.
Cameo
Lavalier
Necklace with Diamond Accents
Those who like diamonds will definitely like this style of necklace. It has a small link necklace or a chain that is slightly longer. The necklace goes on to meet a large tassel or pendant that has additional tassels or pendants dangling from its end.
The necklace has been named after Louis XIV, a mistress living in the late 18th century. This style of necklace became more popular in the 20th century because of the introduction of diamonds in the design. The lavalier looked extremely delicate and light and with new materials and colors being used on the necklace, the style became more popular. There is another variation to this necklace known as negligee. In this style, the pendants dangle in unequal lengths.