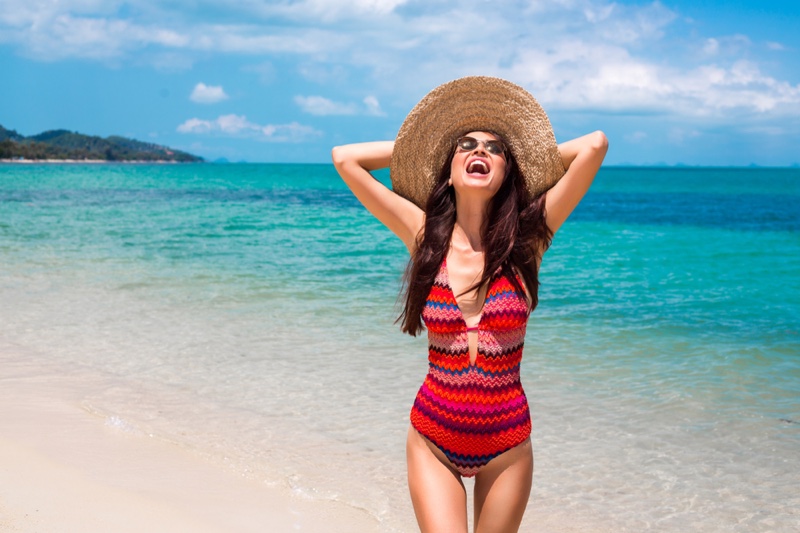 In 2020 there are many swimwear trends to choose from. They fall into different categories such as bold colors, crisp new styles, and trendy silhouettes, along with different embellishments and premier materials. To learn more about the upcoming season's coolest swimwear styles, take a look at this list:
1. Happening Prints
The 2020 spring-summer season brings about the comeback of the animal print, and no variation is off-limits. In addition to cheetah, leopard, and tiger prints, snakeskin and zebra stripes are very much on-trend.
Another hot print this year is the tropical floral background. It is such a quintessential staple of summer. That's not just because the plants are in bloom, but also because of the beautiful, brightly-colored, and pastel shades of the petals.
Also, not surprisingly, tie-dye is primed to make a huge impression on fashion this year, including beachwear. Swimsuits are no exception to this reworked staple. The styles of the 1960s are probably back in the spotlight due to fashion designers of today becoming sustainability-minded, not unlike the hippies before them.
2. The Colors of Summer
Deep, dark colors, such as solid black and chocolate brown, are ruling the runways in the 2020 spring/summer season when it comes to swimwear. Conversely, bright, bold rust and orange colors are becoming popular in their own right. The brown, tan, and burnt orange hues look great on persons of any skin color and are reminiscent of the styles in vogue during the 1970s.
Would you rather stick out more than fit in? Then you'll probably be more interested in the equally-stunning metallics that have been seen in some designers' 2020 spring collections. They glisten and sparkle in the sun.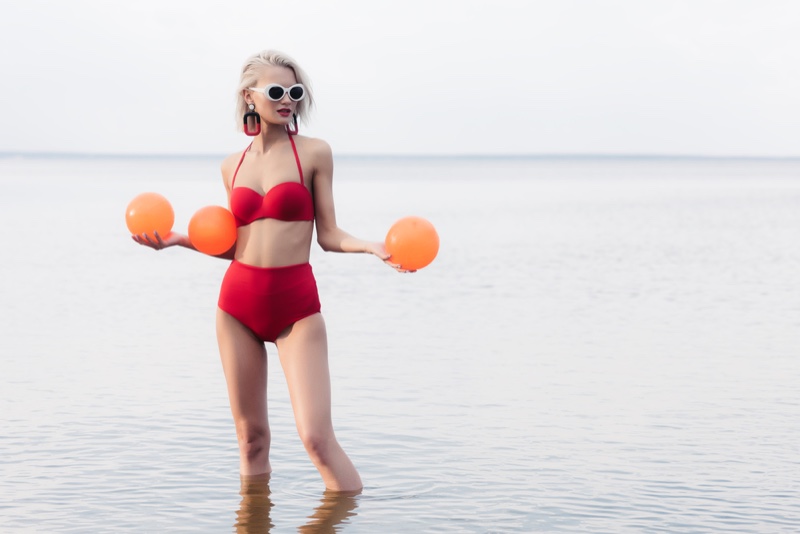 3. Varying Bikini Bottoms
How much do you want to show off your lower half? Regardless of your personal taste, there is a bikini bottom style for you this year. For example, there are the sexy, extra-stringy bikini bottoms that leave little to the imagination. Composed mostly of string, the only solid piece of fabric is the part concealing the groin area.
On the other side of the spectrum are high waisted bikini bottoms reminiscent of trending styles of the mid-20th century. This style covers more of the lower torso while still showing off your legs and hips.
4. Shoulder Silhouettes and Necklines for All
One style that is making the rounds is the one-shoulder one-piece or bikini top. The cut is a bit sexy, but still a bit modest. If you would rather look a bit more seductive, the fully off-shoulder look is probably better for you.
However, if modesty is what you are looking for, high necklines and long-sleeved bikini tops are two looks that you will see a lot of in 2020. They're great because you can look current and still be able to strategically hide flaws, if necessary.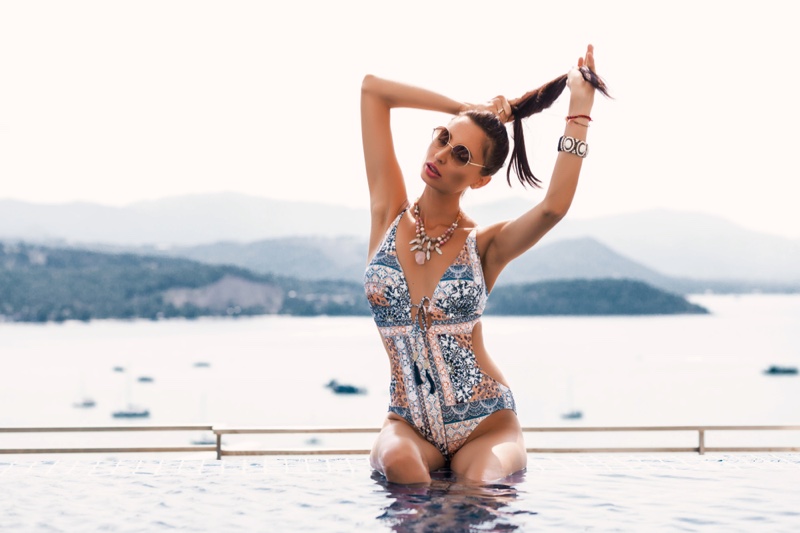 5. Cut-out One-pieces
These one-pieces are as revealing and as sexy as bikinis but do seem a bit more naughty without their peek-a-boo allure.
6. Tie it Up with a Bow
Ties were really prominent on the catwalk this season, with the embellishment found on mid-riffs as well as across the front areas of both cutout one-pieces and bikinis. Many times, these strings work with metal rings to add a shiny detail to an otherwise monochrome suit.
In conclusion, swimwear this summer will be sexy, diverse, for all body types, and made from sustainable materials. With such a variety, you are sure to find the best style for you.