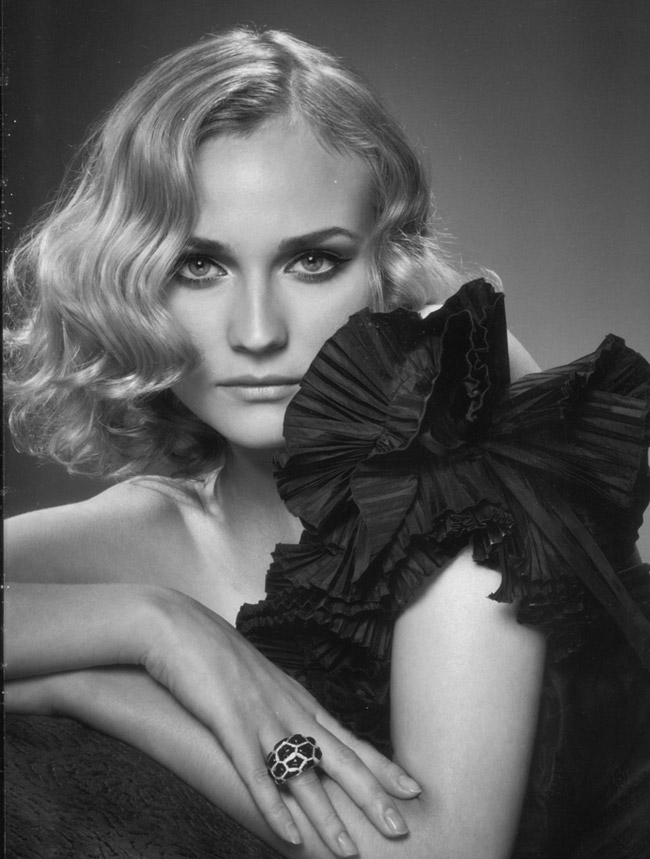 Diane Kruger, the current face of Chanel and BFF with designer legend Karl Lagerfeld, and star of the new FX television series, "The Bridge", has another fashionable secret.
She is currently working on collaboration with iconic designer Jason Wu on a new handbag—which she is lucky to get named after her. Hermes has their Kelly and soon, Wu will have his Diane.
In a recent interview with Elle Magazine, she was propositioned with the idea that the handbag collaboration is every girls dream, her response was simply, "I know. I'm kinda obsessed with it." She also revealed that she will shoot another Chanel campaign with Peter Lindbergh in Los Angeles.