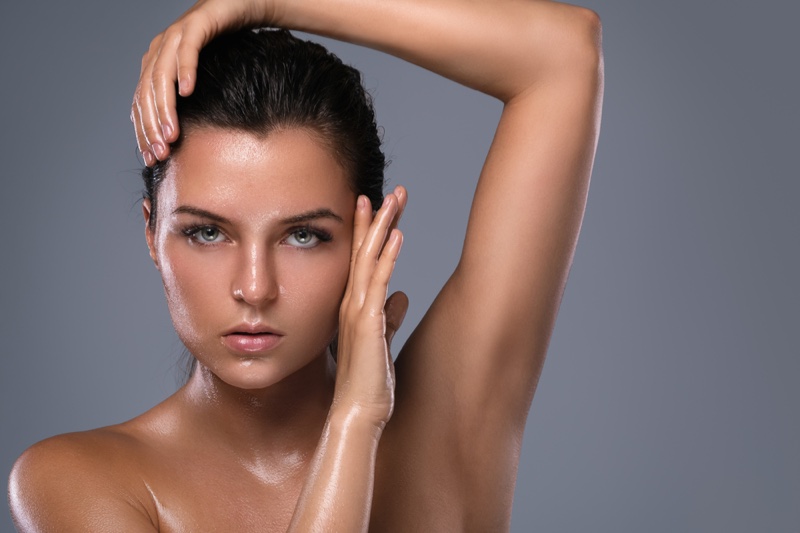 Everyone's hair is unique. But, for many, it is also your crowning glory. You may not be able to control the hair you were born with, but you can certainly make it look fantastic daily!
The key is to understand your hair and know the best way of dealing with it. You're not the only one with an oily scalp and dry ends. The good news is that you're in the right place to do something about it.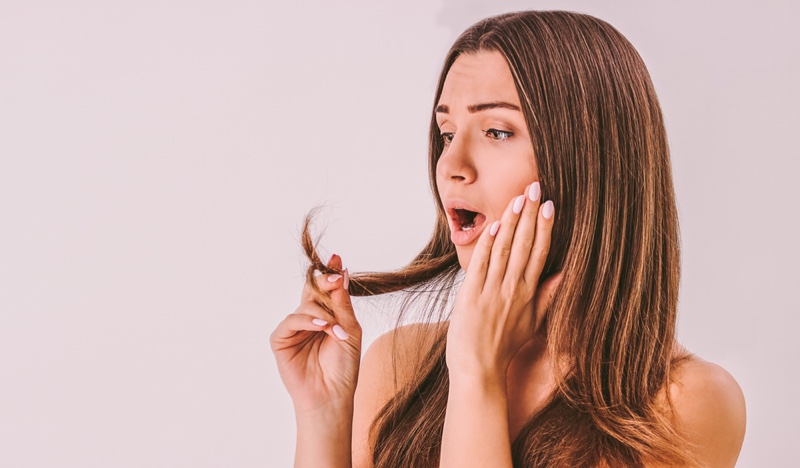 The Cause of Oily Scalp & Dry Ends
An oily scalp is the result of excessive sebum production. This is the same substance that makes your skin feel oily, there are a variety of reasons why this can happen, ranging from diet to hormones, or even having a specific disease.
The finer your hair the more likely it is that you'll have an issue with dry ends. This is due to fine hair taking less space on your head. In turn, this increases the availability of space for oil glands, increasing your production of oil.
Dry ends are also often associated with fine hair. The ends of the hair get the least amount of nutrients and are exposed to all the elements.
The Top Tips To Deal With Your Oily Scalp & Dry Ends
You know what the issue is, you're dealing with it every day. Take the following steps and your issues with oily scalp and dry hair will be a thing of the past!
Choose Your Hairbrush Carefully
There are those that assume brushing your hair with an oily scalp will make your hair look worse. In fact, brushing spreads the oil along your hairs, strengthening them. This will help your hair to glow and reduce the likelihood of dry ends.
The key is to choose the right hairbrush, surprisingly a boar bristle hairbrush is very effective at this. Just make sure its bristles are deep enough to penetrate all your hair.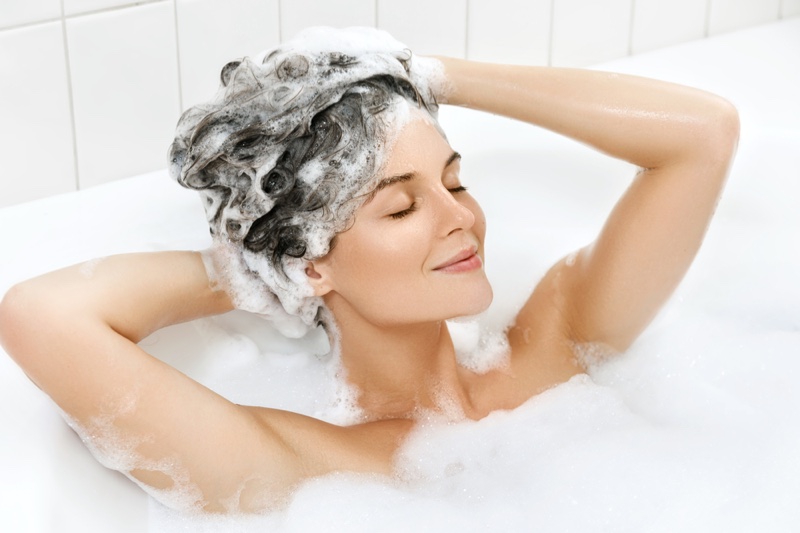 Take a leaf out of the professional's book. Have you ever left a hairdresser with your hair looking anything less than perfect? Many hairdressers swear by the range of Olaplex products. These bonding oils, shampoos, and conditioners are designed to reduce oily scalp and dry ends.
You need to keep them handy and use them regularly.
Don't forget, shampooing just the roots, where debris builds up, is an effective approach to oily scalp and dry ends.
This isn't as terrible as it sounds and won't result in your hair looking greasy. The simple fact is that all the products you use can damage your hair. Instead of using them every day, use a premium product, like the Olaplex range mentioned, every other day.
You'll be surprised at how much better your hair looks and feels almost instantly.
Your hair needs to hydrate to prevent dry ends. This can be done by using a little hair oil. But, you also need to hydrate regularly. Water is an essential part of your body, drinking plenty will encourage cell activity. This will make you feel more energetic and help you to look like you're glowing, even your hair.