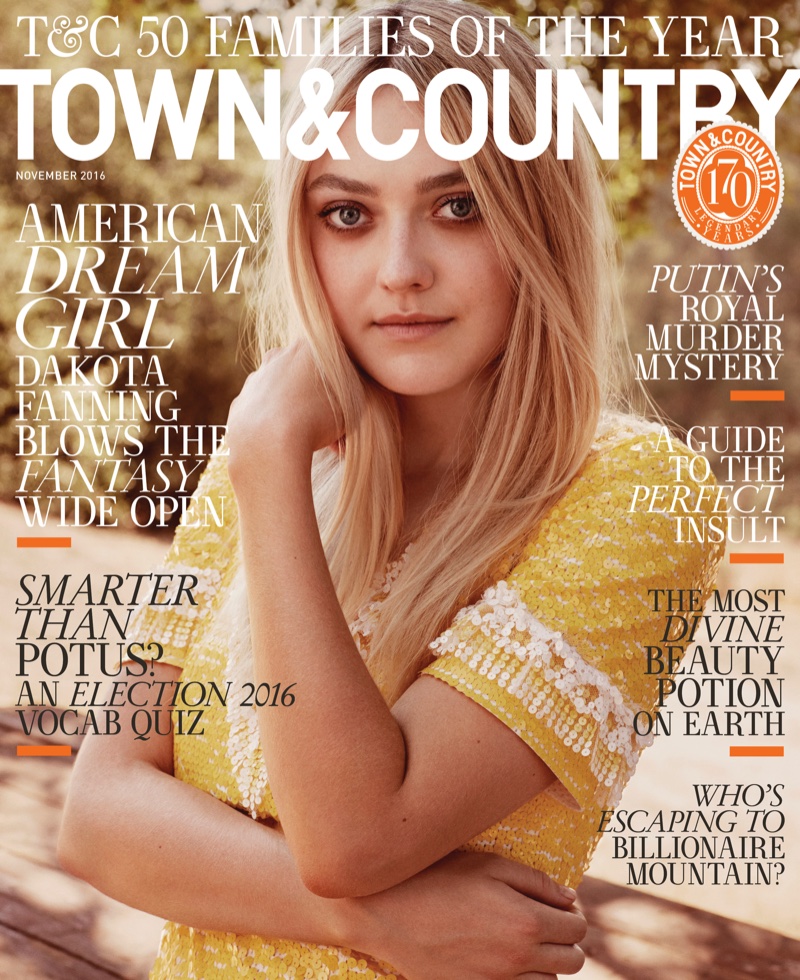 Dakota Fanning shines in Chanel on the November 2016 cover of Town & Country Magazine. Photographed by Victor Demarchelier, the blonde wears a sequin embellished yellow dress with white details. Taking the leap from child star to full-fledged actor, Dakota can be seen in the upcoming film 'American Pastoral' in the role of Merry Levov. Inside the magazine, Dakota heads outdoors for a dreamy shoot featuring the designs of Prada, Dior, Celine and more.
Related: Dakota Fanning Poses in Fall Fashions for ELLE Canada
In her interview, Dakota talks about being a child actor and being perceived as "perfect". "I've been thinking lately about how much do I care what other people's preconceived notions of me are. They definitely exist. They always will, to an extent, because I've been acting for 16 years already and I'm 22… I was raised by very traditional Southern parents with Southern manners. You don't air your dirty laundry to people that aren't your family or your friends. Why would I ever want to portray myself as anything other than together?"
Dakota Fanning – Town & Country – November 2016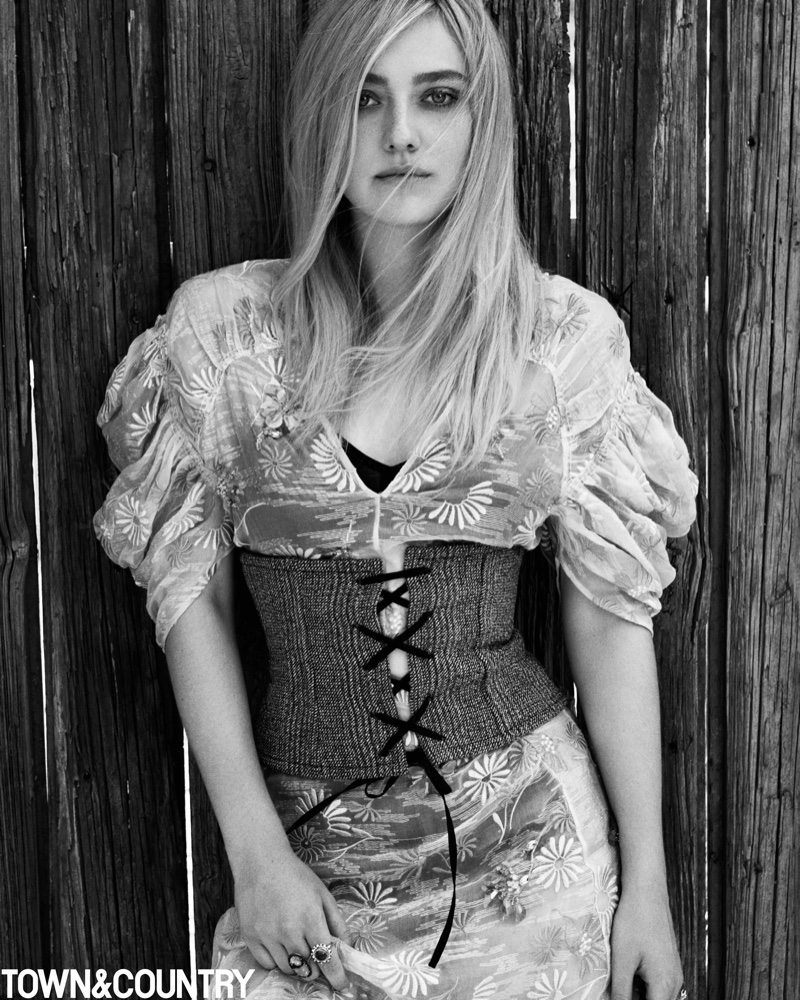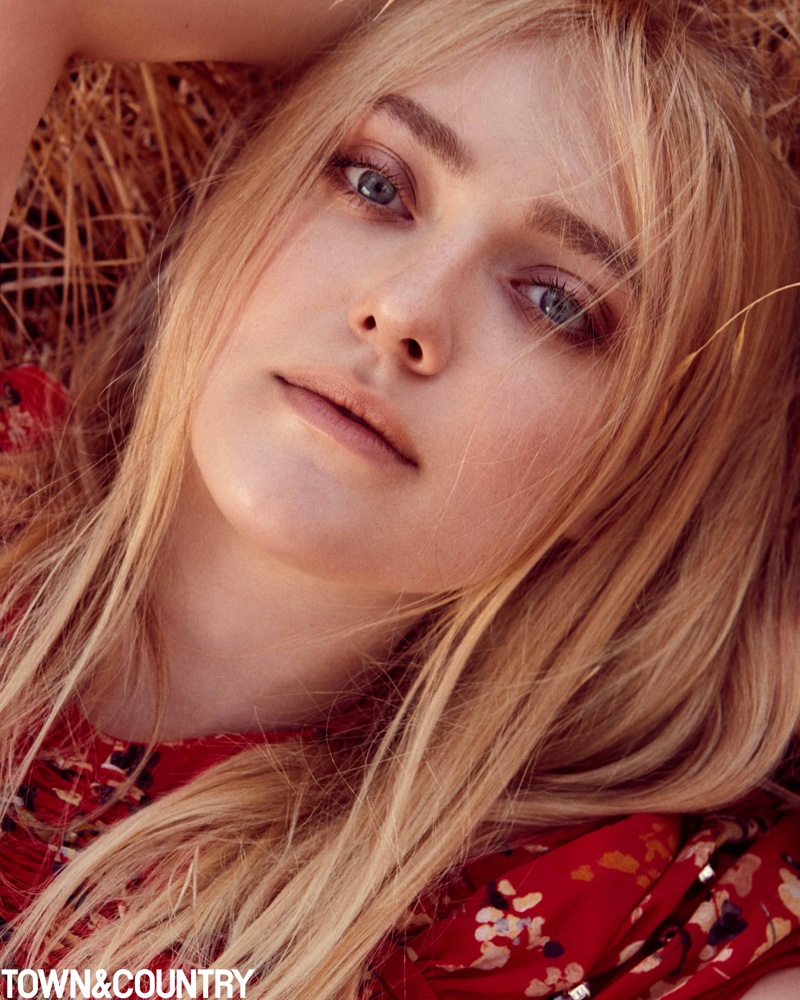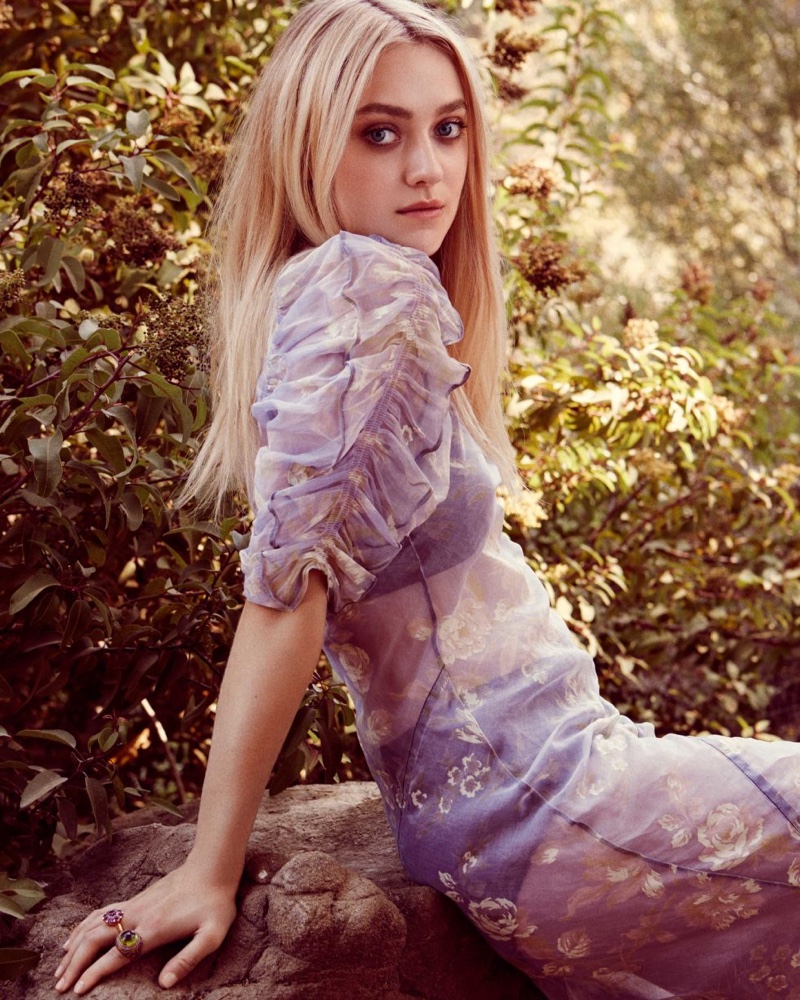 Dakota Fanning – 'American Pastoral' TIFF Premiere
In September, Dakota Fanning stepped out to attend the Toronto International Film Festival premiere of 'American Pastoral'. Dakota was joined by her co-stars Jennifer Connelly and Ewan McGregor at the event. The blonde shined in a green Gucci dress, Christian Louboutin heels and Tiffany & Co. jewels.