How socks create an impression
In everyone's life there is some time when a routine reaches us. We get up every day at the same hour, go to work, spend there almost a whole day, then back at home and maybe a little bit of rest. Don't kid ourselves – most of us have the same situation. There are some ideas for diversifying our days, for example going to the cinema, for a walk or go shopping. But do we do anything with our appearance to feel better? If we experiment with fashion to make ourselves pleased, for example with custom printed socks?
We can ask what are the best options to do such, of course. The answer is simple – change colors in our wardrobe, maybe decide to buy clothes in hues which we are "scared of" by thinking we will look bad at. Another solution is to design our own clothing items. It is a very convenient idea because we can do with a blouse or trousers anything we want. But it doesn't apply only the main part of a wardrobe – the same thing we can do with additives. Custom scarf, cap, boxer shorts or socks are set in the current style. We can think projecting customized items is difficult and complicated but in fact, there is nothing easier.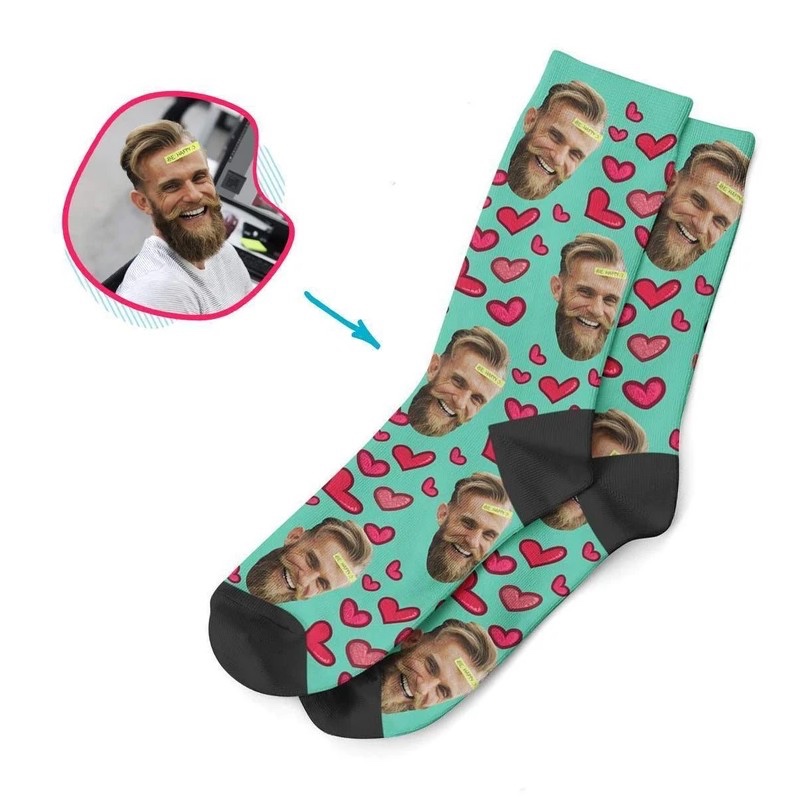 Create your personal design of socks
The only thing we have to do is pick some images or patterns we like. It can be everything – photos of family, friends or soulmate, unique logo, even our own drawing. If we are followers of plain dots or stripes, it's okay but we can try to make them more alluring and choose expressive colors. If we have at least one pair of such sucks, we will make a huge impression on our friends and colleagues for sure.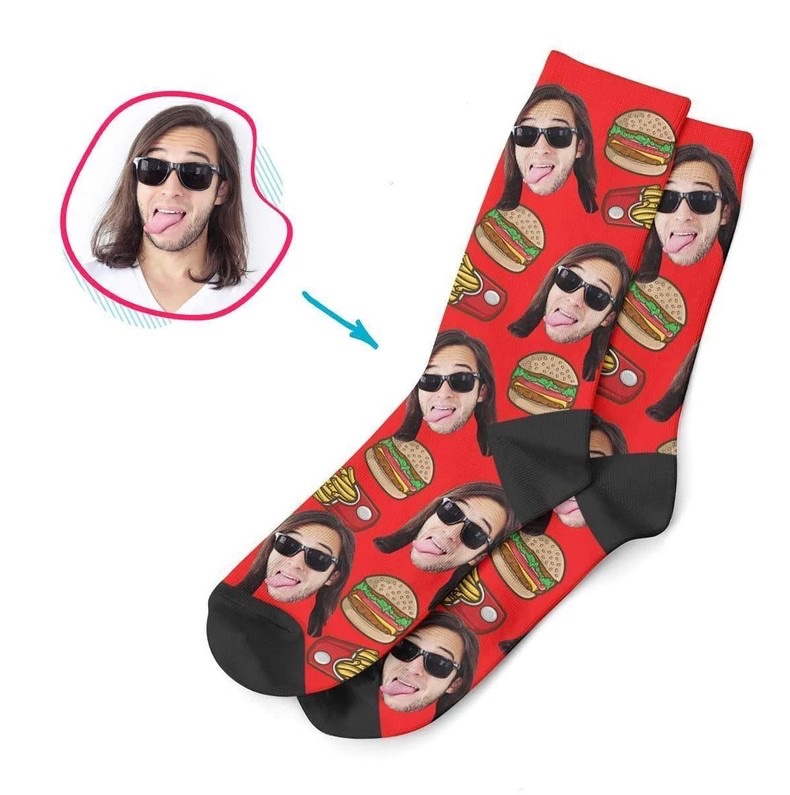 Fun Design Ideas for Custom Printed Socks
Imagine that we go to work in socks with a photo of our dog. No matter if a dress code is established – sox will be conspicuous, especially when we have to be elegant in the workplace. But don't worry, funny socks match suit trousers perfectly. There is another positive – we can cheer up our colleagues or even boss when they notice socks on the meeting. Then we should tell them a laughable anecdote about the image. They will be impressed with our creativity and maybe decide to make themselves similar socks.
Before we put on our customized socks, we have to think what shoes will be fitting. Of course, the best choice is a sporty pair – sneakers or trainers, but not always we can wear them. Suit shoes will be okay only if we will stylize them properly. An idea for that is to find a common color on your clothes and chosen socks and to set them together. It will form a whole which is very trendy.
With such socks on feet we are more self-confident, fashionable and, what is most important, we are in a good mood because we distinguish ourselves. Owing to the fact the project of sox is our own, we express personality and emphasize we are special and bold in fashion. By wearing customized socks we will catch everyone's eye and make a good first (or another) impression.