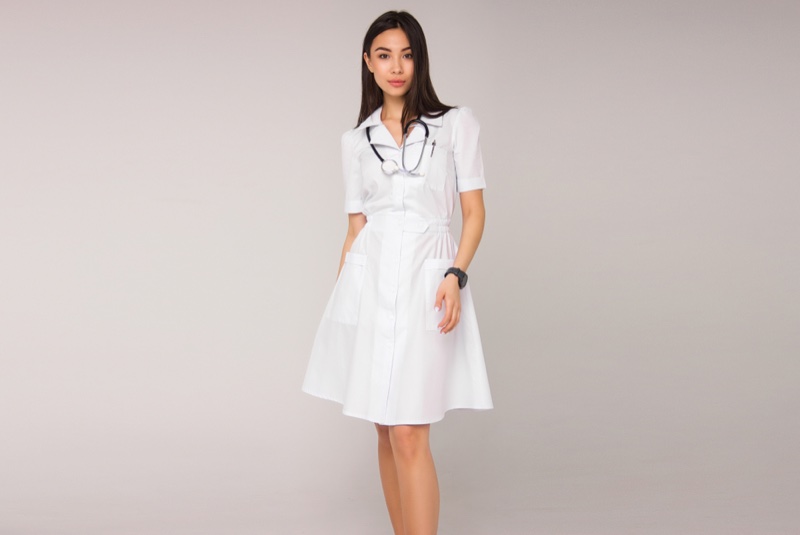 You did it! You finished your online MSN program and now you're super excited to start your first day of work as a nurse practitioner.
While you know that wearing scrubs at work is only practical and makes good common sense, you still wish that you could look cool while doing it. Luckily, there are quite a few ways that you can look cool and trendy in a nurse's uniform.
The Size Is Key
Regardless of your body type, height or your weight, your nursing uniform needs to fit you well. Scrubs shouldn't be too tight, but they shouldn't fit too loosely either. Although scrubs fit a little big for practical purposes, wearing the right size will help you look more put together. If you wear uniforms that are too small, you run the risk of looking like you were stuffed into them. On the other hand, if you wear scrubs that are too big, you look unkempt and run the risk of a wardrobe malfunction! Making sure to take your measurements and choose the size and fit wisely is key in this instance.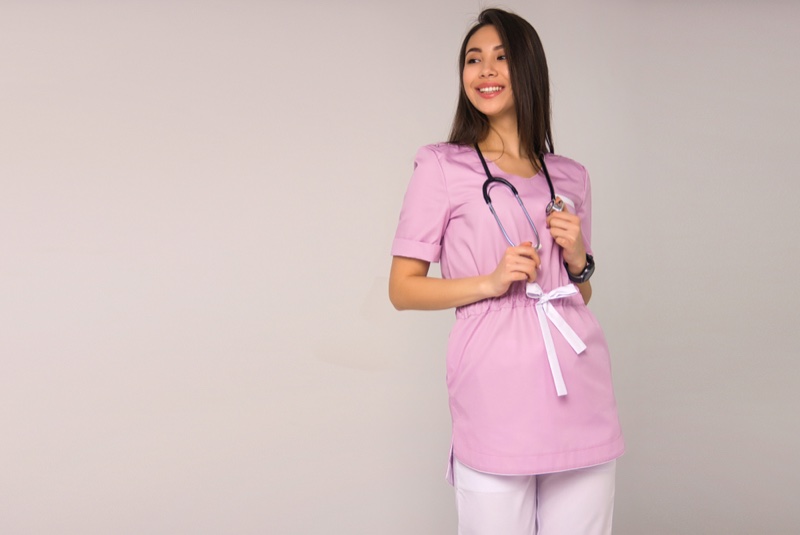 Choose a Flattering Color
First, it's important to note that there are areas and even entire hospital systems where nurses are only allowed to wear certain colors, so always be sure you know the rules. If you don't have any restrictions where you work, go for it in the color department. Look for hues that flatter you and don't make you look washed out. Remember, the colors you wear say a lot about who you are, so go with what you love, while at the same time remembering how the scrub color will affect the patients as well.
Don't Forget to Accessorize
Although many accessories aren't allowed in a medical setting, it's still important to accessorize properly with the ones that are deemed safe. For example, if you carry your stethoscope with you all the time, try using covers that match your scrubs. You can even choose jackets and vests that go with your scrubs as well, just to add to your fashion statement.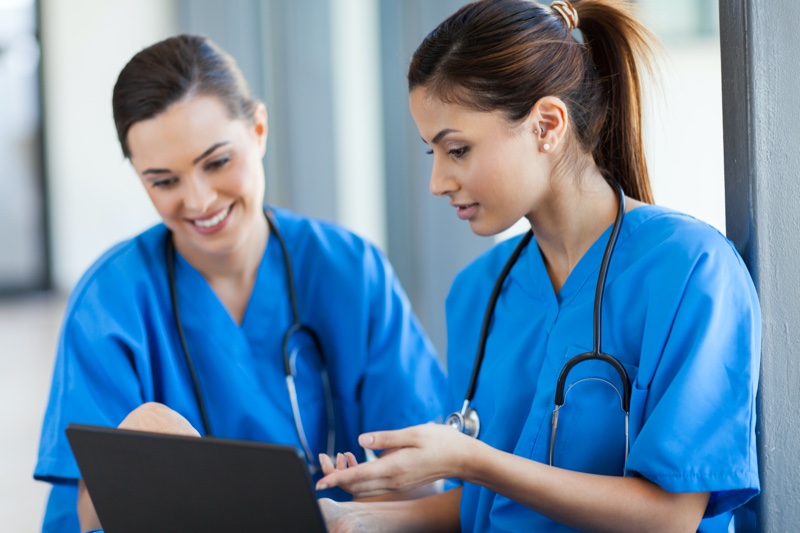 Buy Quality Scrubs
While how you take care of your scrubs is important, buying quality scrubs to begin with is even more important. While it may cost you a little more, in the end they last longer, launder better and don't look cheaply made. Make sure to choose nursing uniforms that don't wrinkle easily, don't tear easily, and can keep up with the demands of the long shifts you'll be working as well.
Check the seams of scrubs before you buy them to ensure they are strong and will hold together well. Also, never cut corners when it comes to the fabric of your scrubs. The better the fabric, the longer the scrubs will last you and the nicer they will look.
Make Your Scrubs Fit Your Personality
If you want to make your scrubs your own and still be fashionable, then make them fit your personality. If you're a bubbly, always on the go person, then you don't want to go for subdued and drab colors. Instead, you want colors and maybe even patterns that are as bright, chipper, and bubbly as you are.
These are just a few of the ways that you can make your nursing scrubs cool and fashionable. Just because most scrubs look like pajamas doesn't mean you can dress them up and look great wearing them. Just remember to check with the hospital or doctor's office you're working in to make sure they don't have certain requirements or dress codes for the scrubs you wear and you should be good to go.