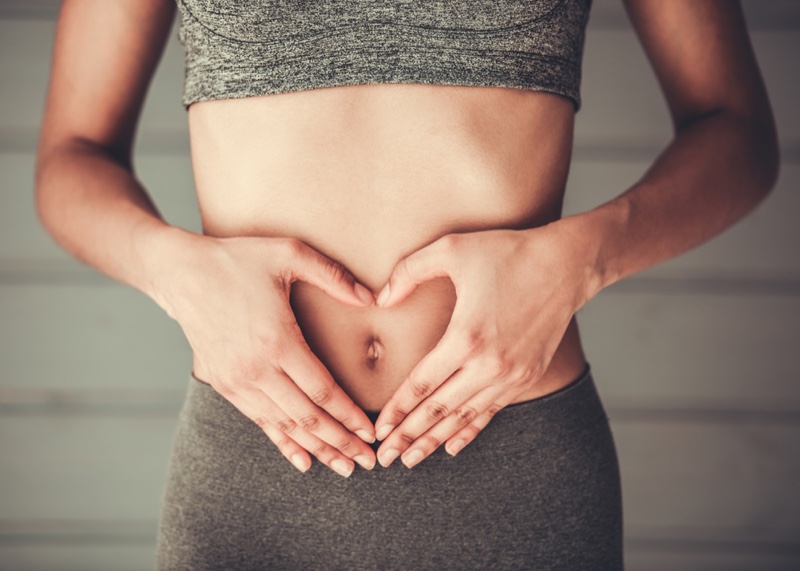 Coolsculpting is explained as a "fat-freezing fat reduction" process. It is non-invasive and has quite little downtime, so doctors usually position it as an alternative to liposuction. Scientifically well-known as cryolipolysis, the procedure involves using a vacuum-like applicator device to suction focused areas of fat. Then it deep-freezes your fat cells, which ultimately causes them to die and be normally expelled via your lymphatic system. That is exactly as it sounds. You may contact with us to learn more – 855-653-3131
It is cleared to perform on the following areas: under your chin and jawline; on your thighs, abdomen, and flanks i.e., "love handles"; for bra fat; and underneath your buttocks and upper arms. The caveat is that you have to have sufficient fat for the applicator to adhere to. Appointments are about 45 minutes long to feel the difference you have to observe fat-freezing before and after treatment.
Coolsculpting Doesn't Guarantee to Keep Off Fat
Coolsculpting might be FDA-approved, but it does not mean that your fat will go away forever. If you gain weight, you may notice the areas you treated gain weight as well. The fat that died is not coming back, but fat can still grow. The standard protocol for Coolsculpting includes weighing you in before the first treatment in the event you gain weight afterward. If you have gained 10 pounds, it might even out, so you may seem the same as your 'before' picture. For the record, you have gained 10 pounds, and while you had more sculpted outcomes after you got the treatments, new fat has since grown again in those areas.
Plan to Get at Least Two Treatments
In theory, you can see a reduction in fat on areas like your stomach, flanks, and chin in as small as one session. But two sessions are ideal for more long lasting results. You may even want to book three sessions for bigger areas like your abdomen. You can feel the difference by seeing Coolsculpting before and after treatment.
It Takes a Few Months to See Results
You are thinking for going to walk out of the treatment with your fat magically gone, but that did not happen.
You would see the best Coolsculpting results after second round.
20 to 25 percent of fat reduction is expected after two sessions.
Three to six months after the second session is when you will really see the best results. Then one morning, you will take a look in the mirror and will notice that your chin and stomach were both significantly slimmer.
But you have to have patience.
Smaller Areas Might Not Be Worth It
When you will get your chin done, the results will be so effective that you actually will not able to get a second treatment there if there was no fat available to be frozen off. The applicators are a specific size, and for smaller areas, if it does not grab on, you cannot do it. In that case, Kybella (an FDA-approved injection, which contains a naturally occurring molecule that dissolves fat) might be more efficient. But while both treatments can lead to inflammation and swelling, those side effects tend to last longer with Kybella and the procedure is usually less pleasant than Coolsculpting. You usually also need more than two Kybella treatments to see longer-lasting results.
Things Should Know
Another thing you should know about getting Coolsculpting on your chin is that it is one of the most uncomfortable areas. For you, it will feel like having a hand pressed against your throat, so I would advise giving very careful consideration to this area if you are claustrophobic or triggered by the sensation.
It is meant for Stubborn Areas
This is not a magic wand to help get rid of all your fat-and it is not an alternative for a healthy diet or exercise. It is really designed for fine-tuning. Anybody who is considerably overweight, or who is over 20 pounds from their preferred weight, is possibly not going to be wowed by the effects of Coolsculpting. Fat can still develop. There is no way Coolsculpting can take away 100% of it. Rather, if there is a small, stubborn area you really want tweaked, Coolsculpting could be a choice.
The Massage Is the Worst Part
After the doctors take away the applicator from your body, they instantly start to massage out the lump of frozen fat. This is by far the weirdest, most irritating part of the experience. You cannot compare it to anything else you have ever tried-just imagined that your fat has been frozen into a block, and someone must quickly thaw it. It was strange feeling pressure from the technician's hands, but not really feeling her touch. Some patients claim this part hurts and describe it more as intense discomfort.
The Price Depends on How Many Applicators You Need
Your doctor may use more applicators to impact how much fat gets reduced. You need more applicators angled in various ways to get that sculpting effect. People have various patterns of fat distribution. Sometimes one person may require three applicators over two rounds, whereas another may require five applicators over two rounds.
Price per Cycle
You may need one applicator on your chin and one on abdomen for a total of three treatments: one on your chin, two on your stomach. Most places that offer Coolsculpting cost per applicator, not per session. Most people offer packages because rarely there is a case where someone only requires one applicator with one treatment. Prices vary depending on where you live, treatments on your chin range starts from $550 and can usually withstand only one mini applicator; while abdomen treatment options range starts from $550 per cycle.
Beware of Counterfeit Coolsculpting
As Coolscupting becomes more popular, counterfeit treatments are also on the rise. And while the cost might be more affordable, they also have the possibilities to be detrimental to your skin. People who try these knockoffs often end up with extreme cases of frostbite. To make sure you are being treated with a genuine device, check it against the Coolsculpting site and always talk to your medical professional about their experience administering the treatment.
For more information you may visit us or go for laserbodysculpting.ca or 249 Queens Quay W Toronto, ON M5J 2N5 Canada