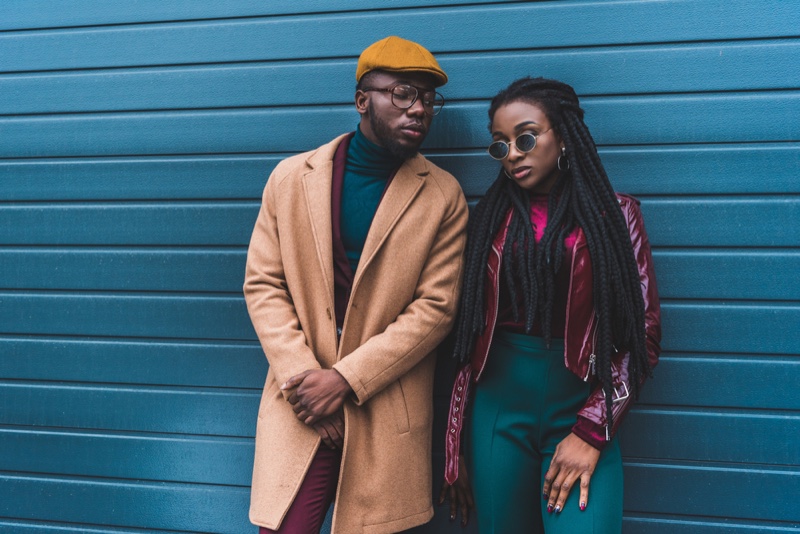 Men's fashion is a dilemma for some of men. Do you go with the current trends, or stick with the timeless classic? It could be said that for men, wearing the current fashionable gear is easier than for women. There's a regulation uniform when it comes to casual, street style, after all, and it's one that is very familiar. A good pair of jeans, a t-shirt, a denim jacket and a pair of quality trainers (similar to this) and you're done, right?
Well, right if you want to look like one of the crowd, but don't you want to be that little bit more stylish than everyone else? Don't you want to stamp your own, personal style on the way you dress? We're not talking about being outlandish, nor are we necessarily on about being notably different; we're talking about adding a touch of cool, classy street style to your look, something that will give you an edge that others don't have.
Where to Start
So, you want to give your current wardrobe a little more style? You want to go down the cool route, but not over the top? That's the best way to go; combine the traditional that you like and will always like, with some new ideas that might bring out a new side of you! Before we go on, we strongly recommend you check this site out for great men's fashion ideas. It's full of inspirational advice and looks, and helped us arrive at the following tips on how to change your look toward the cool side.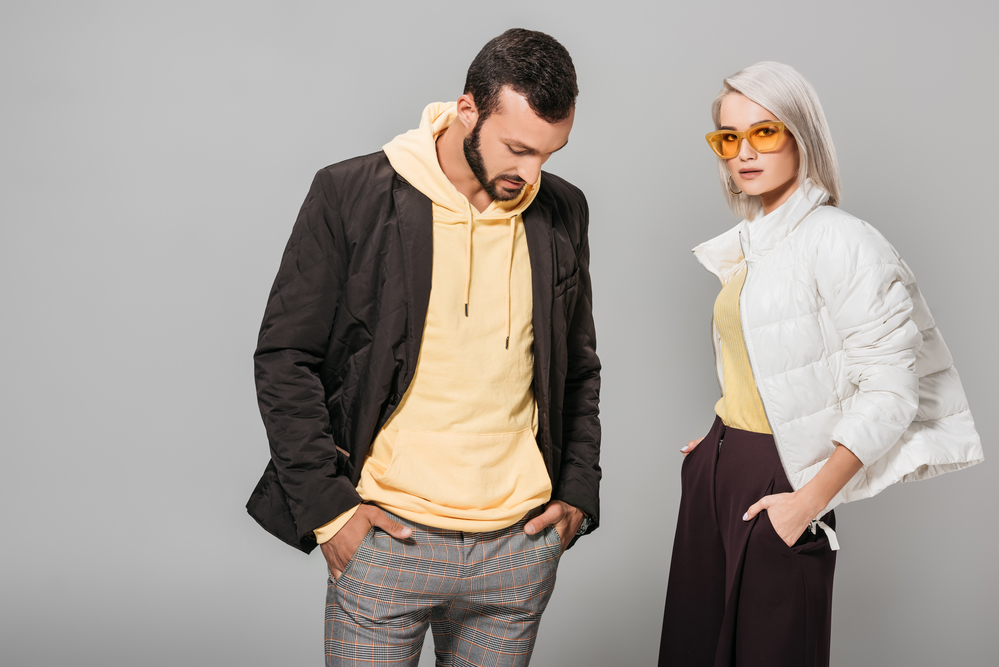 Where to start? On your feet! Trainers may be your footwear of choice – we're talking casual here, out on the town, rather than in your professional capacity – and while quality brands do carry some cool, they're really rather ordinary. There are some great pairs you can get though as Saint Laurent and Common Projects make effortlessly cool low tops, that not everyone wears, so classic white never looked so good!
If you don't want those, why not look at wearing boots? You don't need to go the full cowboy route; just a nice, clean and stylish pair of quality Chelsea boots, for example. They go great with slim fit, skinny jeans, and give you a little extra street style that trainers don't, especially if you're going for more of an edgy look. You really can't go wrong with a leather jacket thrown on top of this.
Or, if boots are not your thing, have a look at the more casual shoes you can buy. Styles range from the very casual to the sort of semi-informal, and there are even some great colours out there if you really want to be different. Loafers and driving shoes are a great option as well, especially when teamed with cropped slim/skinny jeans or trousers.
Footwear is an important part of your outfit. Consider it carefully, and see what you can do to add a bit of panache!
Bring on the Colour
What's your usual choice of attire for an evening out, or a Saturday with the lads at the pub? Let us guess: blue denim jeans, a shirt or t-shirt, and a denim jacket? Or perhaps a leather jacket for a little extra style? That's great, but what about adding some colour to your palette?
Colours that were once unusual are the norm these days, but still look stylish and add a touch of class. Look around next time you're in a crowded bar, and check out how many men are wearing pink shirts. Pink is in, it's very cool, it goes with anything, and it looks great. Don't overdo it – we're not suggesting pink jeans or trousers – but don't be afraid to branch out into colours, and by the way, keep it pastel – no dayglo! See this article on how to wear it.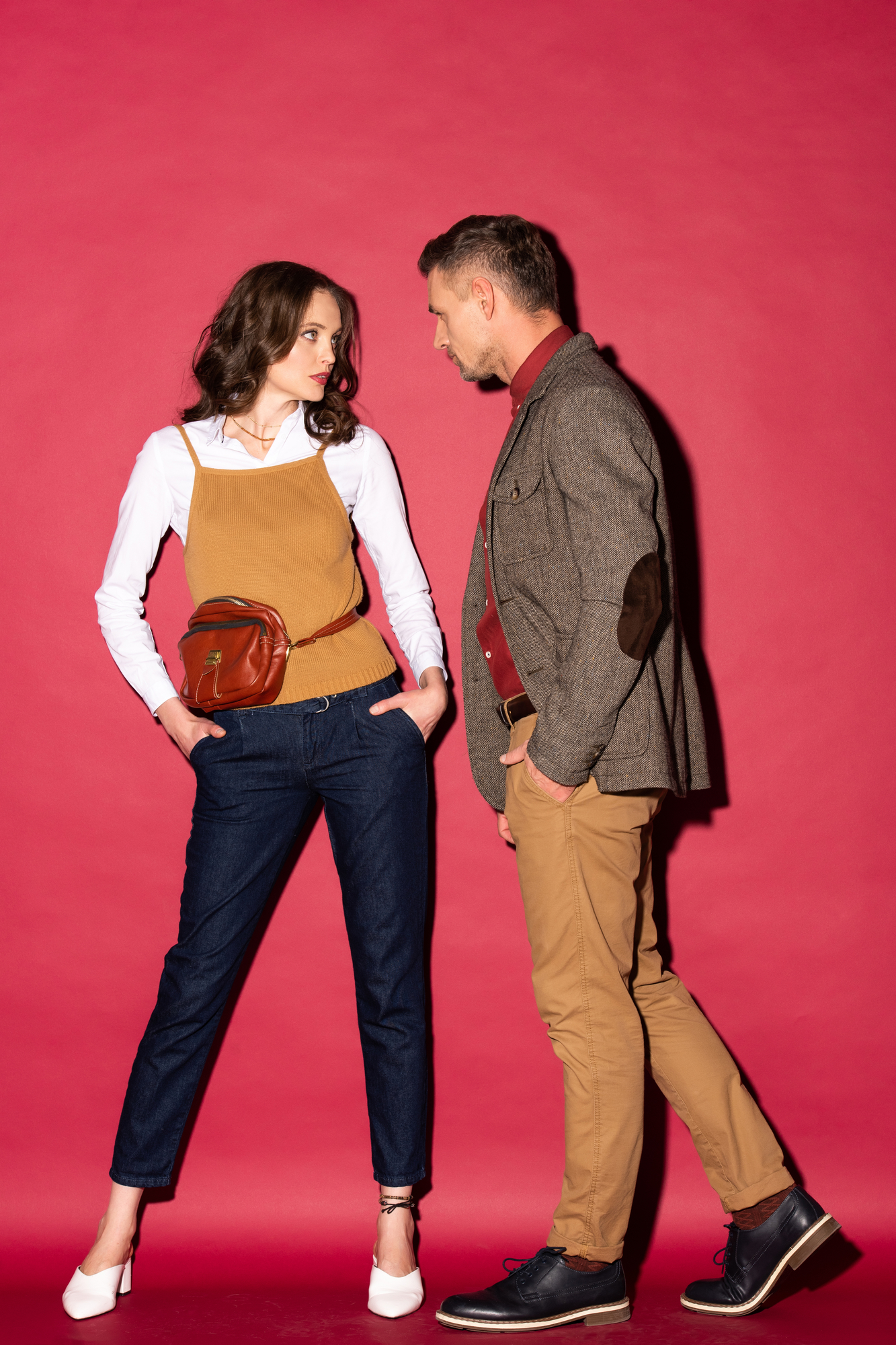 We mentioned jeans; do you have to wear jeans? What about chinos? They are very stylish and are a summer choice for comfort too. The smart-casual look can be completed with a decent pair of chinos, and they are far from expensive. Look around, think outside of the box, and move on from your regular outfit!
If you really do want to go for jeans though, stay away from anything too loose and ill-fitting. The coolest way to wear jeans now is with a skinny fit, with some stretch so that they're comfortable. You might want to think about Allsaints or Diesel for slim fits.
Jackets and Outerwear
This is one area where the choice really is timeless, and always will be. When it comes to jackets and outerwear, there are usually three distinct classes of men: those who wear denim, the leather jacket crew, and the hoodie-wearers! The thing is, each is great, each looks good, and each is a personal preference.
We're going to throw a fourth option in here, and it is one that is especially right for summer: what about a tailored suit jacket or blazer? Put your jeans or chinos on, add a stylish t-shirt, get your boots on, and throw on a tweed or linen jacket. This really is a look that is in this year – and has been for some time! Just remember to keep the jeans or chinos slim, and the blazer fitted in the shoulders. A fitted look like this will give you confidence and will impress everyone, if it's all loose and sloppy, it will look out of place.