JANET JACKSON ON ROLLING STONE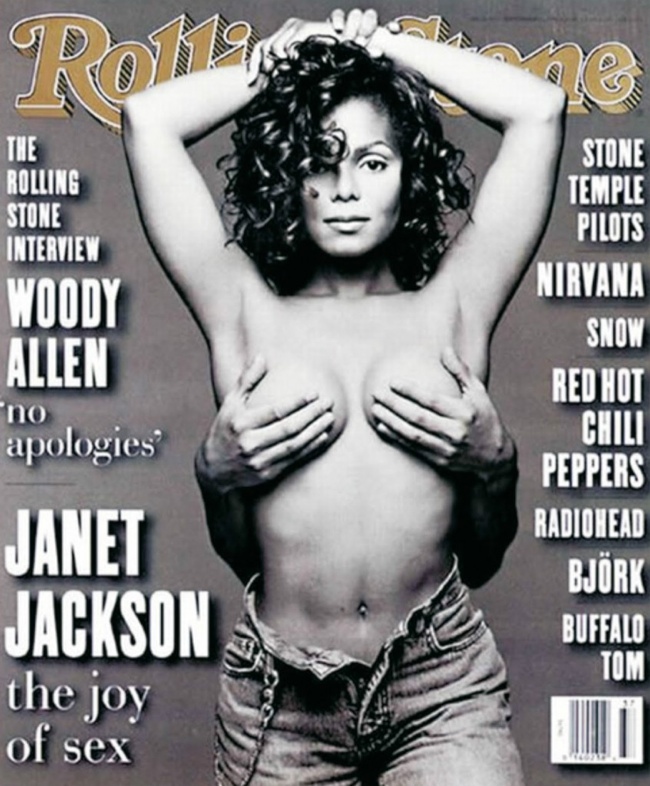 Breaking out from her sweet girl persona, pop star Janet Jackson covered the September 1993 issue of Rolling Stone posing naked with a man's hands (her then husband's René Elizondo Junior) cupping her breasts. Not so controversial for the 2010s, but back then it was risqué.
DEMI MOORE ON VANITY FAIR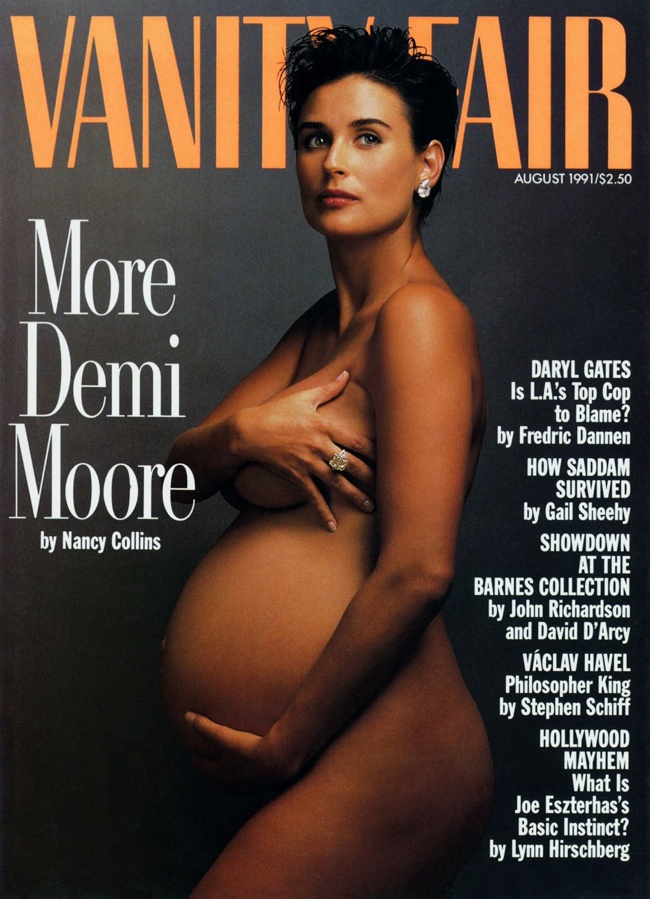 Controversial at the time, actress Demi Moore posed nude on the August 1991 issue of Vanity Fair. Critics called it provocative and even pornographic by portraying a pregnant woman as sexual. While others praised the image for showing the beauty of pregnancy and the female form. Since then, plenty of celebrities have copied the pose–from Britney Spears to Jessica Simpson. So, not so controversial after all!
LEBRON JAMES & GISELE BUNDCHEN ON VOGUE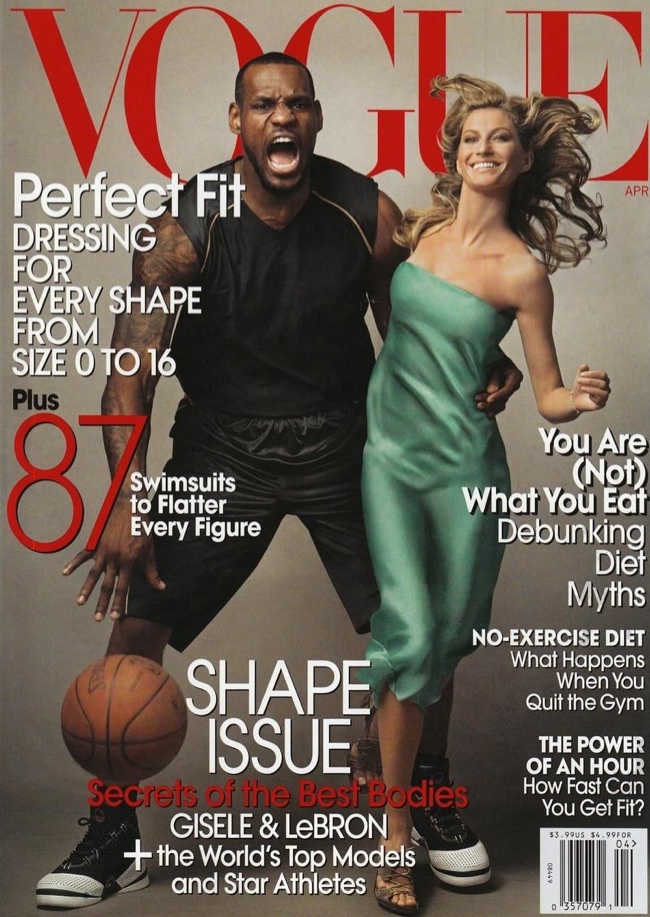 Basketball star Lebron James and supermodel Gisele Bundchen offered a controversial cover for Vogue's April 2008 issue. James can be seen screaming (angrily?) on the image while Gisele appears smiling in a green dress. Critics of the cover called it racist for being similar to imagery from "King Kong", depicting an angry black man posing alongside a helpless white woman.
YOKO ONO AND JOHN LENNON ON ROLLING STONE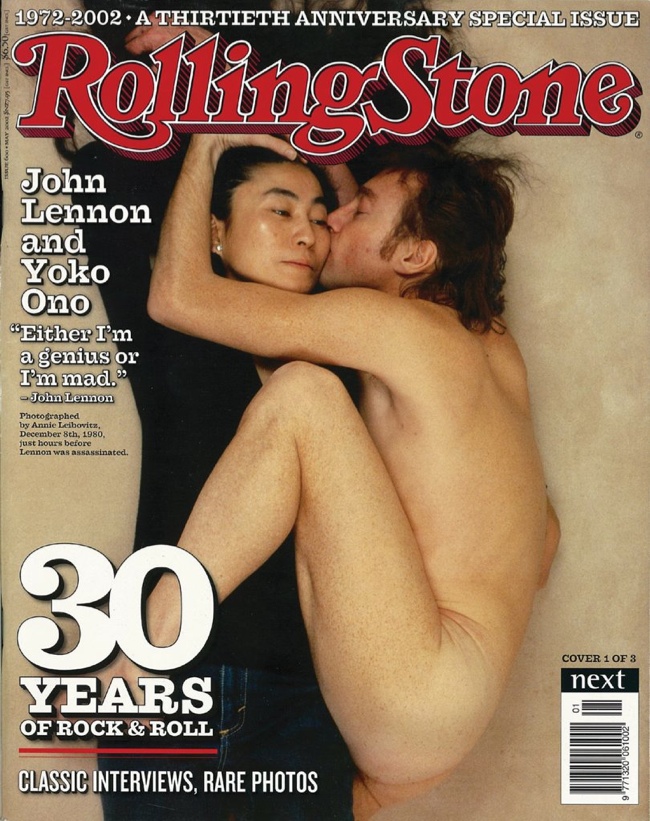 Seems like Rolling Stone is no stranger to courting controversy. The January 1981 cover featuring Yoko Ono and John Lennon was taken the day Lennon was killed. Not only was it shocking considering the sad timing but for a man to appear nude while the woman is clothed? We don't see that too often–even now.
THYLANE BLONDEAU ON JALOUSE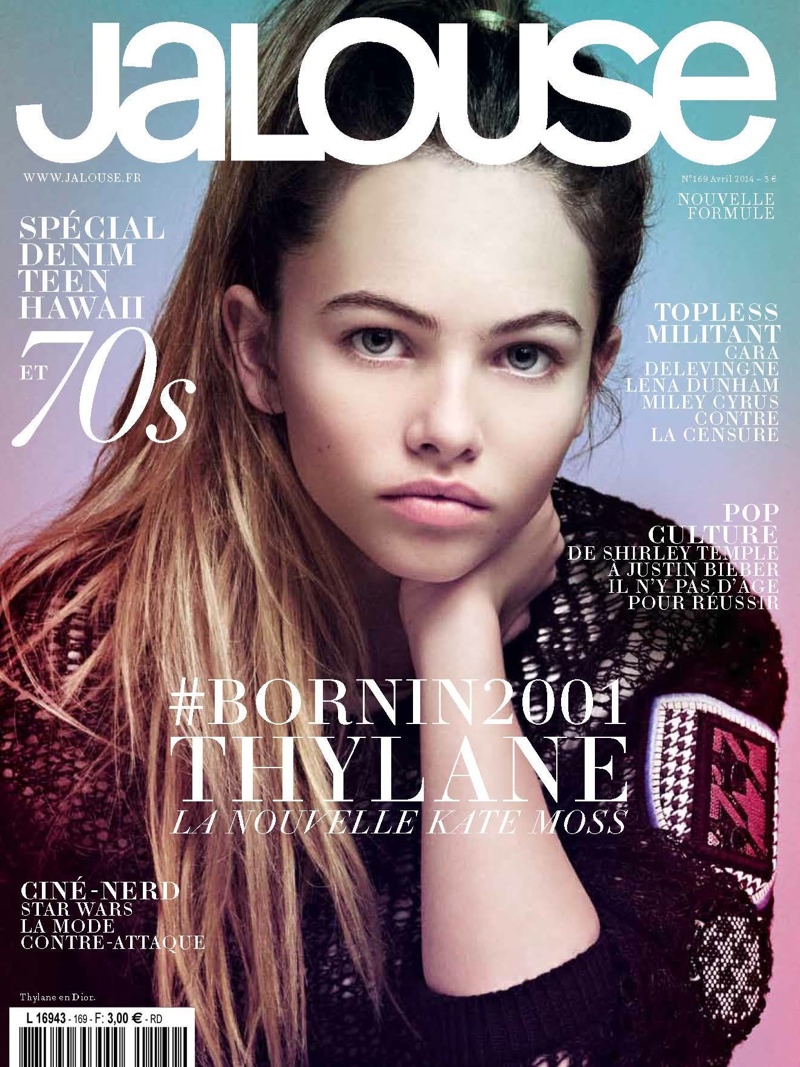 At 13 years old, French model Thylane Blondeau covered French magazine Jalouse. The publication named the pre-teen the new Kate Moss. What makes this so controversial is not only a pre-teen covering a women's magazine, especially in a time where a lot of publications and labels are pushing for the minimum age of models wearing women's clothes to be 16. But also Thylane was in the center of controversy a few years ago for posing in a Vogue Paris editorial where critics called out the editors for sexualizing a 10-year-old.
Pages: 1 2