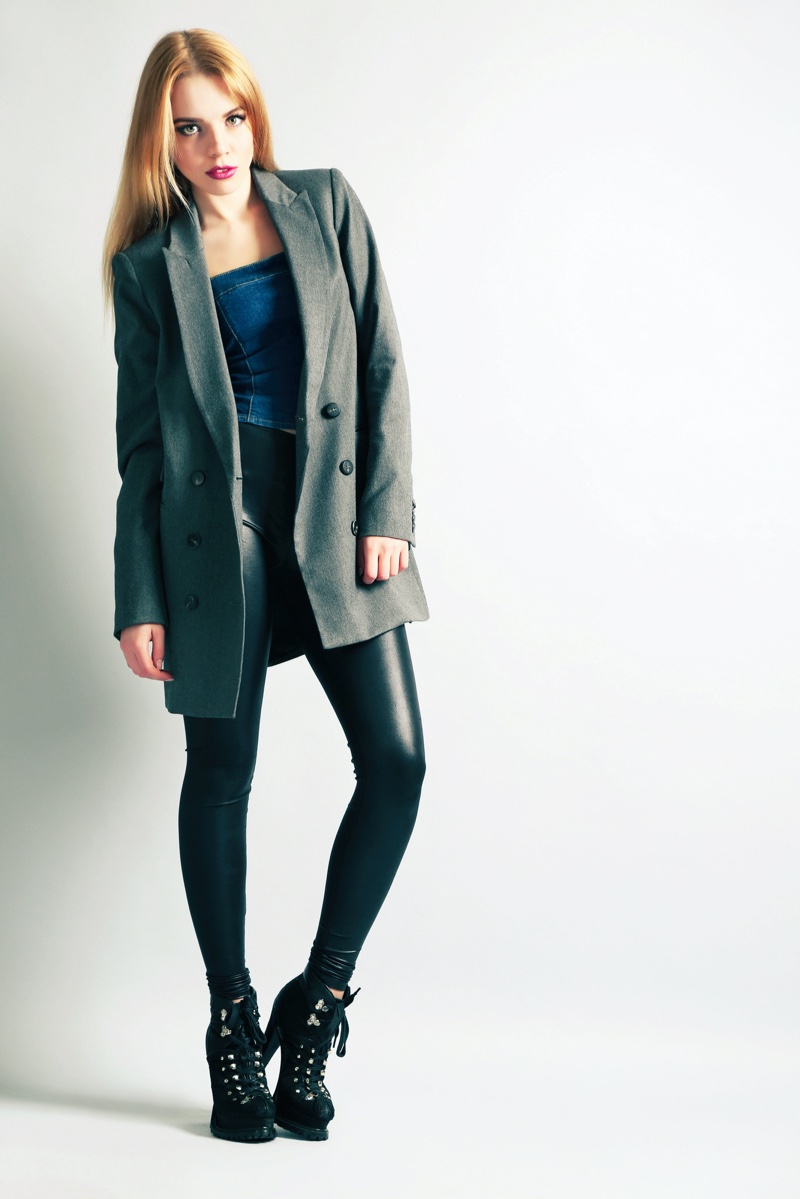 Although leggings are well-known for being worn indoors, they can easily be worn as an everyday look. And when you style them the right way, they can be ideal for casual weekend wear. However, you may still wonder–how can you wear them without looking like you have just woken up from a nap and went outside?
Although they may not qualify as pants, they can easily substitute skinny jeans whenever you want to feel comfortable. In the fall, you cannot go wrong if you choose to layer them with oversized sweaters. Here are even more styles that will make you look stylish while wearing leggings:
The Fashionable Tourist
If you want to look like a stylish tourist, you should consider tying a denim jacket around your waist. Wear a white tee as a top and complete this outfit with a pair of sneakers. Not only will it make you look stylish, but you will be comfortable while sightseeing.
Old School Cool
If you can afford designer clothes, consider pairing your leggings with a cropped brand sweat-shirt. That will make your sporty outfit look stylish. High top sneakers and a pair of aviators will complete this fun look perfectly.
Top It Off
For a minimal yet chic look, wear a simple white tank and pair it with black leggings. A wide brim hat and a sheer duster jacket should complete your look perfectly. Add a pair of big glasses and you might be mistaken for a celebrity going incognito.
The Bad Girl
You can look great in the most basic leggings if you pair them with the right clothing items. Take a note from celebrity stylebook and pair your leggings with an oversized concert t-shirt and some sneakers. If you are feeling quite daring, you should consider wearing a dad hat to top off the outfit.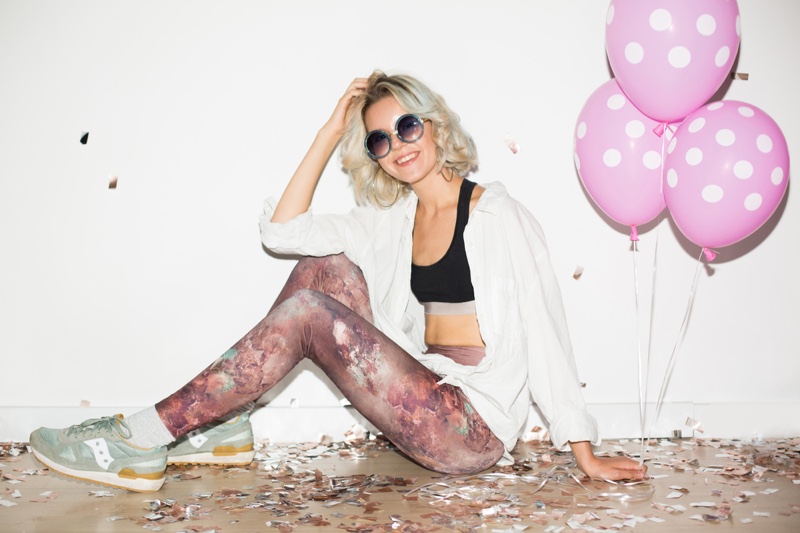 Model Off-Duty
This look will work even though you have never seen any runway in your life. All you need is a leather jacket, sneakers, and a white tee. Your leggings will look great when combined with these clothing items. To take the look to a higher level, accessorize with loud chunky bracelets.
Jet Set Go
When you opt for a pair of cropped leggings, you can keep your airport attire comfortable without appearing too frumpy. Pair your cropped leggings with an oversized scarf, a luxe bag, and a loose, billowy top.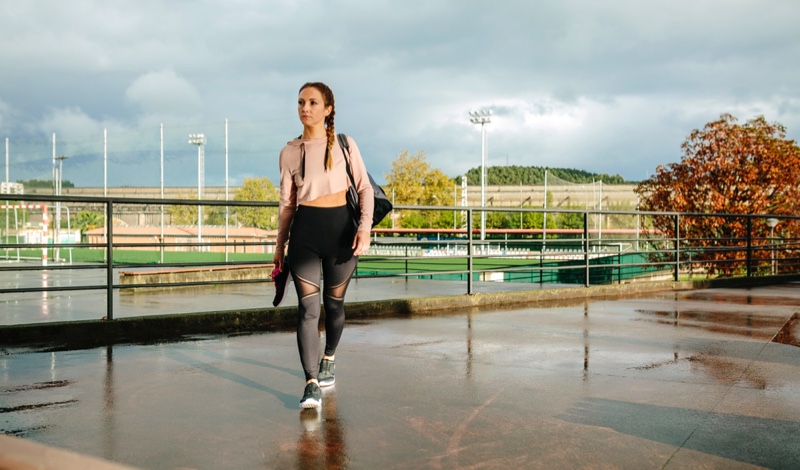 Post Workout
If you want to go somewhere after going to the gym without needing a change of clothes, you should consider adding a mini bag and a chic parka to your outfit. However, this will only work if you have not exercised vigorously enough to break a sweat. This kind of outfit can last all day.
Bomber Style
Whether you want to go to the gym or just look like you are, wearing a bomber jacket over your white tee and leggings will make you look like a fashionable fitness enthusiast. Not only is the look trendy, but it also provides warmth on the colder days.
Prints
You can make your pair of patterned leggings or tights look cool by wearing them with a moto jacket and a pair of leather booties. Inside the jacket, you should wear a turtleneck and put you hair up to further emphasize your beautiful face. Don't forget about putting some rocker earrings though.
Crop It
If you're going for a polished look while wearing leggings, opt for a crop top. Finish off the look by wearing a duster trench coat and some leather boots. You might want to consider putting a band on your hair.
Athlete Chic
If you want to look like a well-dressed athlete, put on a pair of Adidas leggings and match them up with a cropped sweatshirt. This will give you a very cool and laidback look, which is perfect for casual events.
Regardless the style, it's more than obvious there are many personalities you can exude while wearing leggings. The only question is, who do you want to be?