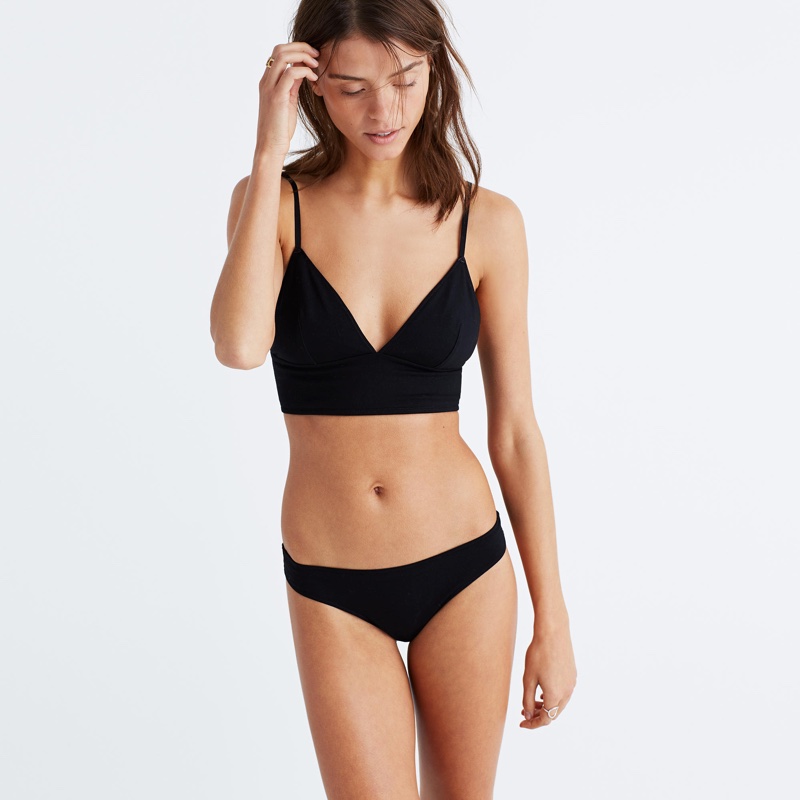 Lingerie is certainly one way to spice up the bedroom. But what about every day wear? Whether you are a fan of racy two pieces or prefer to be covered up in a bodysuit, your intimates are all about showing off your individual style. Dress up in sexy costumes or keep it more down to earth with a basic bralette. What you wear underneath your clothes can be just as special as your outerwear pieces. Don't think so? Take a look at what lingerie trends are hot for this year. Discover all six below.
The Bralette – Perfect Comfort
The bralette trend has really taken off this season. And you may be wondering, what exactly is a bralette? A bralette is all about comfort, it is a style without padding for a completely natural look. Choose from lace, silk, cotton or a cool mix. You may think a bralette is just to wear underneath your clothes, but you can also wore it as a "regular" piece. Wear it as a top or layer underneath a lightweight jacket for one daring look. This silhouette is perfect for channeling your inner bohemian princess at a concert or standing out at a dance club.
Off-the-Shoulder – A New Look
Another trend to take notice of when it comes to lingerie is an off-the-shoulder style. Ruffles and lace trim really takes this look to the next level. You can wear this silhouette underneath a cold shoulder dress or even by itself with a pair of jeans. This is such a flirty look and certainly not for the wallflowers among us. Get ready to embrace bold pastels and prints with the off-the-shoulder bra.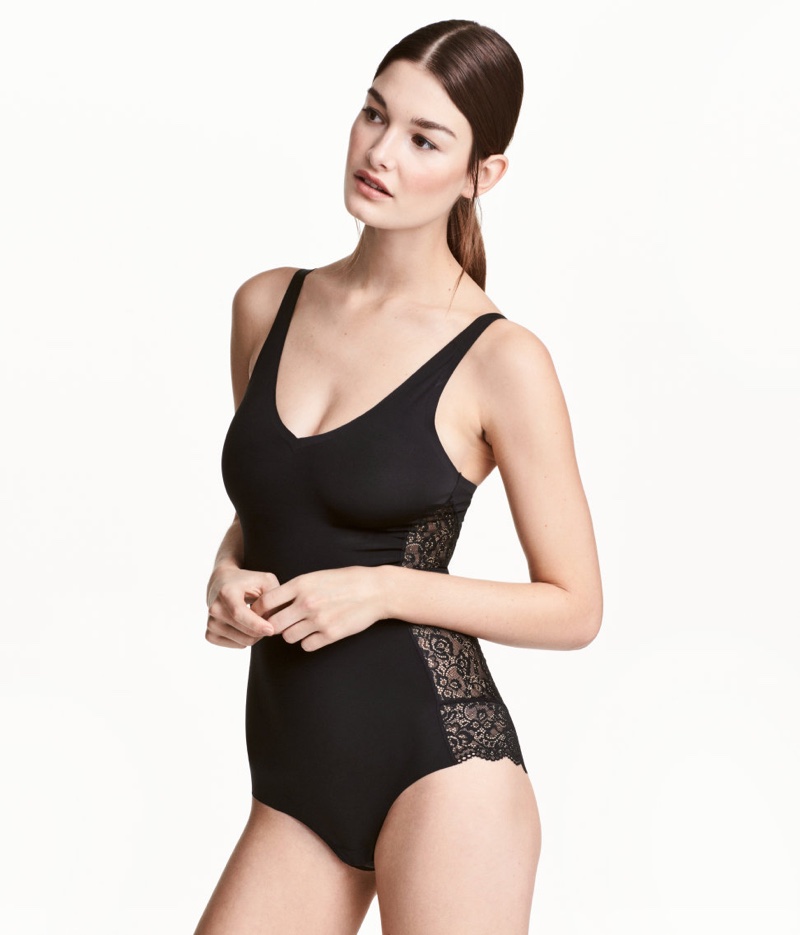 Halter Neck – Soft Style
And additionally, another hot trend to look at for lingerie is the halter bra. Channel the 90's with a style that wraps around your neck providing the ultimate comfortable fit. It is all about taking it easy when it comes to the halter neckline. You no longer have to worry about straps digging in your shoulders or that uncomfortable bust line. Just adjust at the back for the perfect support.
Bandeaus – Go Strapless
Another foundation piece to your look is the bandeau bra. From delicate lace to sheer fabrics and nylon material, go strapless. This style is easy-going with soft and stretchy fabrics. Every girl has a dress that looks horrible with a regular bra, and bandeaus make the perfect fit for a strapless or one-shoulder number. If you are in a sexy mood, feel free to wear a bandeau bra underneath a sheer top. A bold print can take this style to the next level.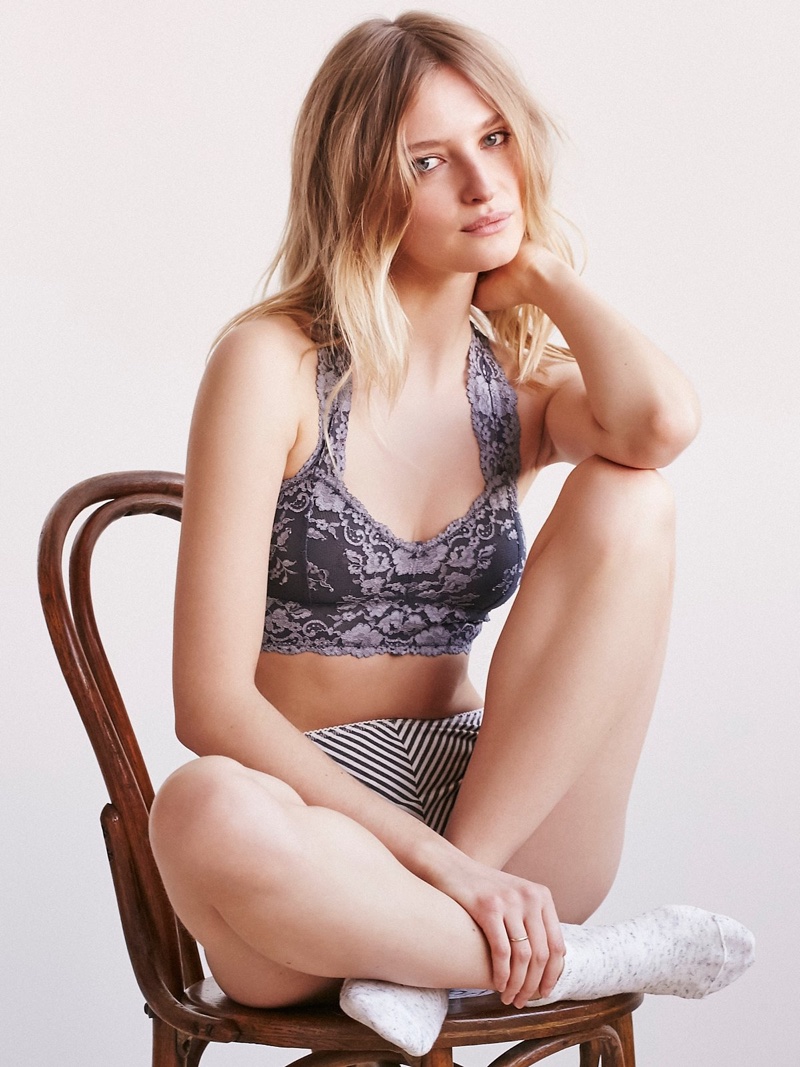 Bodysuits – One-Piece Wonders
The bodysuit makes the perfect piece for layering, or just for wearing by itself in the bedroom. This piece works no matter the season. Wear underneath a jacket when it's the fall or winter season, or rock with shorts for the warm weather months. Do not be afraid to wear a sexy lace bodysuit or keep it cute in a Henley style. A colorful print can really bring the perfect pop to your outfit. Or keep it classic with a monotone style.
Perfect Sets
This may go without saying, but a perfectly matched lingerie set can really make you feel like a million dollars. Whether you love a lace bra and thong combination. Or even a comfortable bralette and high-waisted bottom, there is nothing better than that incredible two-piece look. And although you may just lounging around the house, there is nothing wrong with feeling like the most sexiest woman in the world. You will see that a lingerie set is always in your favor even if it isn't date night.