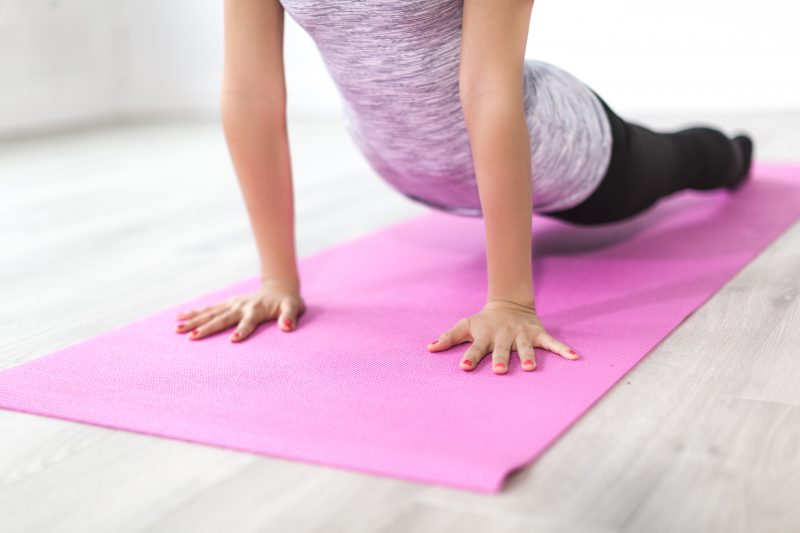 During the week I read two articles on the use of yoga mats. The first was in the New York Times where we discuss the importance and the real need for the rug in our daily practice. The other said that the carpet became a status symbol within the American yuppie segment and criticized the astronomical prices that some brands can achieve.

At first, considering I never practiced on a Manduka Mat, having to agree that the $ 100.00 value for a yoga mat (or even $ 2100.00 for Louis Vuitton!) Is not very reasonable. But I would not be so radical as to abolish the mat of my practice. This post is based on my own experience, and of course, you can have another opinion.
Reasons to use the yoga mat
I see the rug, especially when we are beginners, as an essential accessory. In addition to facilitating alignment, it offers a more exceptional grip, comfort, safety, and hygiene (if you have yours, of course!). As we advance in practice and control with greater clarity the actions of asanas, making them more stable and balanced, we can do without the mat.
In the places where I have been practicing, I did not feel this competition between "fashion" brands of carpets. Not here, not even out there. It is possible, however, that some Yoga lines open up more space for this comparison of course by promoting the excessive sweating of its practitioners, a fact that may make the quality of the rug a key and good investment item.
But sometimes, it is merely difficult to resist the consumer drive.
I'll tell you a story about one of my first carpets. Years ago, I took a class at Jivamukti in New York. There, I saw a beautiful rug! It was an excellent coral tone; it contained natural fibers in its fabric, very thick and cuddly. I did not resist and I ended up buying the biggest one.
After I got here, I started practicing with him. I noticed that it was slipping a bit, but I insisted.
After all, how could I dispense with a rug I had bought in New York?
Being my usual practice mat, I took him to an Iyengar Yoga workshop with teacher Gabriela Giubilaro. Just about him the teacher Gabriela started an explanation about Adho Mukha Svanasana. As soon as she began, she exclaimed, "What a horrible rug! You should throw it in the trash! How he slips! "And went to do the laying on the standard and a simple carpet of the neighbor.
Moral of the story: well, as the purpose of this blog is not to give a moral lesson to anyone, that each one takes away (or not!). But if any, you have to buy your mat (whatever its type is) you need to buy from a reputable yoga store, and Ana Heart is one of best and recommended choices. Good luck and happy yoga!