When you think about equestrian style, you may picture the quintessential Ralph Lauren woman. A beauty that's not afraid to get her hands dirty, she wears form fitting pants, buttery soft leather boots, and a slim blouse. Alternatively, you may recall Angelina Jolie in Tomb Raider. Portraying Lara Croft, an avid equestrian, Jolie was an inspiring vision. In addition to her khaki pants, blouse, and riding boots, Jolie wore a sleek leather coat.
A Guide to Equestrian Style
We may not all be Jolie, but we can cut a sharp figure in an equestrian-inspired look. If the aesthetic appeals to your style sensibility, it's quite easy to apply elements of the classic motif to your everyday wardrobe. A wide array of fashion brands embrace equestrian chic looks for a sporty but polished approach to prep style. Some labels that come to mind include J.Crew and Massimo Dutti. The latter regularly produces an equestrian collection with all the right essentials. The Spanish label meets all the ideal style goals. Massimo Dutti's collections regularly include tailored jackets, riding boots, skin-tight pants, smart polos, and classic blouses.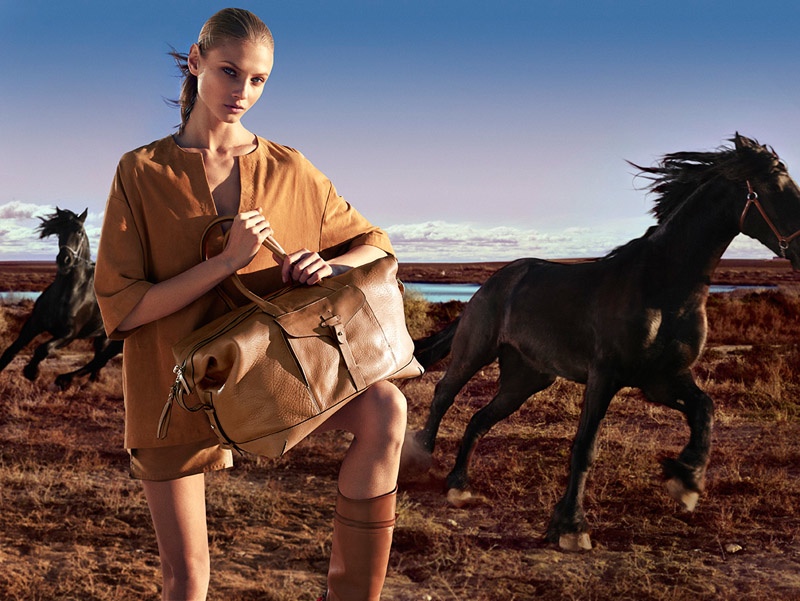 Leather riding boots are easily a key component to any equestrian look. Covering the calfs, the statement boot looks fantastic worn over a pair of tight fitting pants. This is one of those moments, when you want your pants to be near skin tight. If you're working with a long jacket or blouse, leggings may even be a welcomed addition to your equestiran outfit.
Modern Equestrian Style
Although equestrian style includes a number of essentials, there's plenty of ways to break away from the traditional standards. Leather inspires the modern equestrian narrative. You can add an element of strength to any wardrobe with the use of leather. Now designers embrace use the luxurious material for belted skirts, laced-up tops, and covetable coats. You can also achieve equestrian style in the simple details. Pants or even a bag with lace-up details can really add a stylish pop to any ensemble.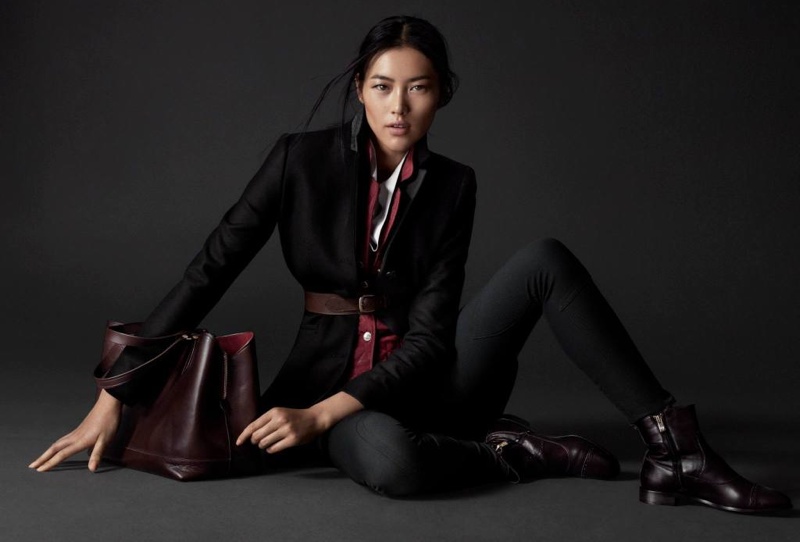 Hair can also play a role when perfecting the ideal equestrian look. A sleek tight ponytail or a tousled hairstyle can work wonders. Reaching for your eye shadow for the day, you may even want to attempt a smoky eye. Round it out with a dark lip or dusty tone. On the opposite end of the spectrum, you can create contrast with a glam beauty look for the day. Here, hard and soft work well.
We've covered a lot of details that go into equestrian looks. However, it's important to remember that at the end of the day, fashion is about having fun. You can take into consideration our tips and come up with your own interpretation. After all, it's not like you're actually going horse riding. Funny enough, you could bet on your favourite horse at William Hill instead.