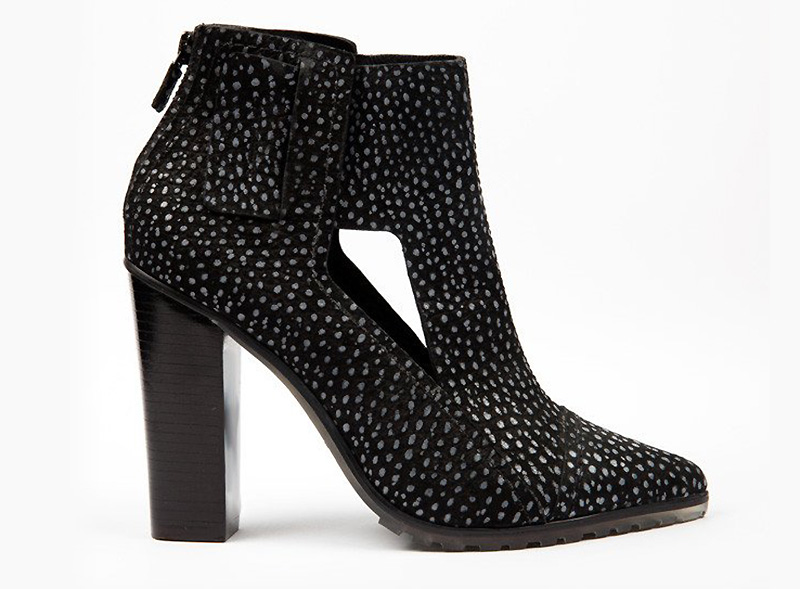 High temperatures, long days and warm evenings call for a whole new wardrobe in the summer months and what's a new wardrobe without some new designer shoes to see you step out in style this summer.
If your aim is to be wearing the hottest trends in women's clothes in Abu Dhabi then you simply must have these shoes in order to complete your wardrobe this season. From sandals and heels to trainers and flats; here are some of the biggest summer footwear trends you cannot miss out on.
Flat sandals
You should have several sets of flat sandals in your wardrobe as summer staples. Flat sandals are a cool and comfortable alternative to trainers or boots during the hot summer months. A nice pair of sandals can see you through from day to evening if you find that your afternoon with friends turns into an evening event too. Pastel colours are very on trend right now and a pair of sandals in pastel pink for examples, combine both the colour trend and the lace up look which has been gracing many magazines' fashion pages.
Chrome and metallic colours are also very fashionable right now and the extra shine they create are perfect for an evening event when you don't fancy donning a pair of heels but do want to add a touch of glitz to your outfit.
Espadrilles
An unlikely hit in the fashion world this season is the Espadrille which has made a serious comeback this summer. Your feet will definitely thank you for opting for these incredibly comfortable flat soled shoes. Made from cotton and linen, the Espadrille is cool and light- perfect for hot days out. The round cap toe and braided sole are what makes the Espadrille the iconic shoe that it is. A pair of black and floral Espadrilles makes for the perfect accompaniment to any summer outfit as the print is subtle yet band on trend with the flower design.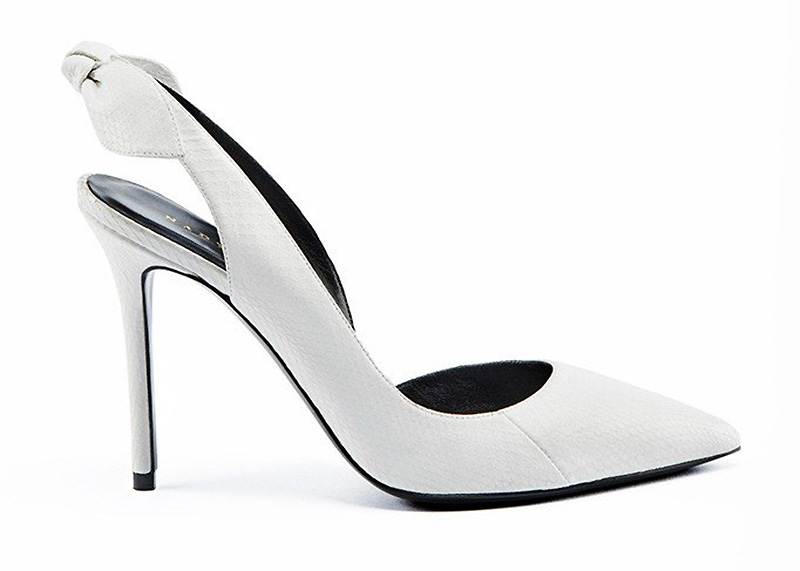 Statement heels
No wardrobe would be complete without a series of statement high heels and this summer is no different. Summer parties such as the works do or garden parties call for a lighter shoe than the classic black heels you may wear during the colder months. A pair of sling back stilettos for example, in white or pale pink will draw the eye and bring a freshness and sophistication to any outfit. The classic lines of the sling back are timeless but this season is calling for neutral and nude shades as opposed to the bright and loud colours seen during last spring.
Heeled sandals are also bang on trend this summer. Heeled sandals are the ideal day to night option for summer footwear and this season sees thick heels and wedges the most popular looks- also the most comfortable styles. Lace-up styles are set to be the hottest trend alongside chrome colours such as rose gold making a big style statement.
Trainers
This summer we will see more of the trainers trend which has seen the sports shoe go from something to be worn solely to exercise, to a fashion accessory for almost any outfit. Celebs all over the world have been seen sporting the comfortable trainer with a range of outfits in a range of settings. No longer considered simply sporty- trainers add style and extreme comfort for your feet this summer. White trainers are super popular right now as are bright statement colours, including multi-coloured trainers. If your feet are crying out for comfort this summer then a new pair of designer trainers may be just what they need.
Whether you're staying at home or jetting across the globe it may well be time to revisit your shoe collection and get up to date with the latest looks to last you through the season.