Choosing an engagement ring can be a daunting task. There are a number of choices when it comes to the shape and size and variations of color options on offer… and that's before you consider anything like clarity, carats and cuts! To get you started on a path towards understanding diamond terminology so that you can make the right purchase, here's everything you need to know about colored diamonds.
White v Colored Diamonds
Diamonds are available in a variety of colors, including 'colorless' stones all the way through to hues in pinks, blues, reds and beyond. In order to determine the value of a diamond and make it simpler for buyers to understand, white or 'colorless' diamonds are graded according to a GIA color scale from D to Z.
Typically, diamonds rated 'D' for their color are worth the most because they're considered to be the purest 'white' diamonds, and therefore the most sought after and expensive. As you move down the scale, diamonds begin to become a little more yellow, until, at the bottom of a scale, brown diamonds earn themselves Z ratings.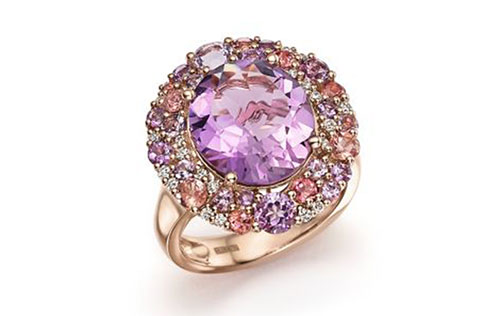 However, colored diamonds aren't always a bad thing. In fact, the vibrant, punchy hues desired by many only occur in nature under very special circumstances… so it doesn't always follow that colorless diamonds are better! Naturally occurring colored diamonds in pinks, oranges and vivid blues, for example, are rarer than even colorless diamonds. And, as a result, colored diamonds have commanded some of the highest prices for gems at auctions around the world.
How Are Colored Diamonds Formed?
Colored diamonds acquire their hues when they're being formed in the earth. Colorless, 'white' diamonds are comprised of 100% carbon, meaning that are no other elements in the carbon chain. Colored diamonds, on the other hand, have seen other elements come into play during their formation, such as nitrogen (causing yellow diamonds), boron (producing blue diamonds) or hydrogen (producing red and violet diamonds).
It's also possible for diamonds to acquire highly sought after colors due to being subject to intense pressure or heat as they're being formed. And, it's also known that naturally occurring radiation causes diamonds to develop into colored stones, accounting for some blue and green diamonds found in particular parts of the world. So, there are a number of natural ways diamonds can acquire beautiful colors, making them worth far more than their colorless counterparts!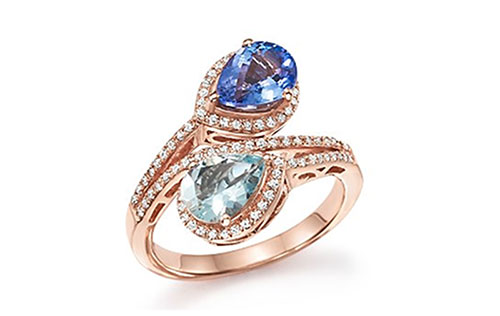 The Most Expensive Colored Diamonds in the World
In 2014, the pink star diamond sold at auction for $83 million! It was a beautiful, rose colored diamond of impeccable clarity and weighed 59.40 carats, having taken over 20 months to mine in South Africa.
However, red diamonds are actually the most expensive gemstones in the entire world, with a price tag of over $1 million per carat. In 2014, a 2.09 carat heart shaped red diamond sold for £3.4 million in Hong Kong. So, with fewer than 30 red diamonds documented around the world (and the majority of them smaller than half a carat), red diamonds are the rarest and most expensive of all.