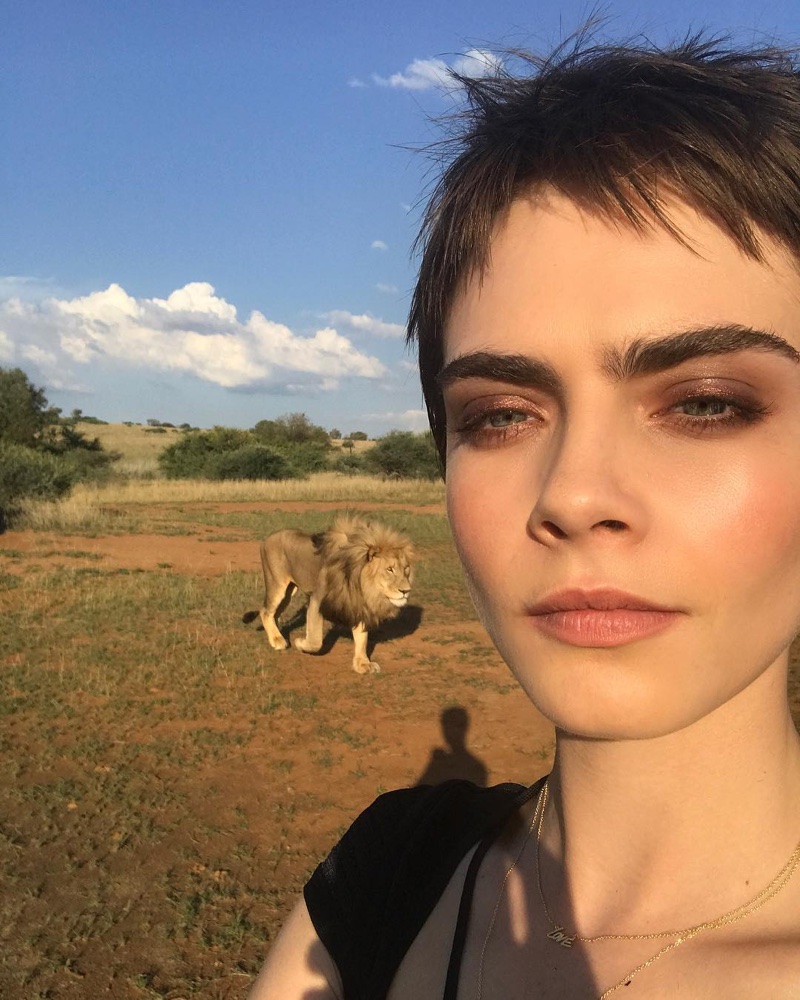 Photo: Instagram
While some of us are still trying to master dressing on a budget, and learn what it really means to be dating a widower, there are still those who want to replicate the world of celebrity fashion.
This time, we are going to talk about the latest "wow" moment that came from actress and model Cara Delevingne at the Mexico City premiere of her recent movie 'Valerian and the City of a Thousand Planets.' The outfit certainly turns heads with its barely there look and sparkling embellishment.. 
Versace + Cara = Excellence
Movie premieres are by far one of the best events for celebs to show off their incredible outfits and stunning style. That stroll down the red carpet isn't just a formality – famous people actually use this opportunity to let everyone see high fashion looks that they can't wear in everyday life.
On this occasion, Cara Delevingne managed not only to take the cake as the most amazingly-dressed celeb on the event, but also wearing one of the sexiest dresses we have seen this year!
Namely, the actress wore a Autumn 2017 Versace dress that was made of a collection of small, light-reflecting and dazzling discs that feature empty space to show off Cara's skin. The dress' bustline and waist featured sculpted panels that almost gave it an architectural vibe, while Cara's platinum-dyed hair and equally shiny strapped sandals absolutely complimented the extraordinary dress.
Overall, Delevingne's dress was very hot, very short, very provocative and very well-made. As regular staple on the runway of high fashion brands; the British beauty certainly know how to wear the chic minidress.
Not Her First Walk
As we've mentioned before, Cara Delevingne isn't only an accomplished actress, but also a very successful model that has worked with the likes of Burberry, Chanel, Jason Wu, Thakoon and many more. This means not only that she knows how to handle herself in her dazzling outfit, but also that she knows exactly how to make head turns.
Although she never officially commented on it, it's pretty obvious that Delevingne came to the Mexico City premiere with a plan – to razzle and dazzle everyone by looking great. She did succeed at this by far with her revealing look made from one of Italy's top fashion brands.
Ironically, the actress wore one of her least revealing outfit to date at the Los Angeles premiere of 'Valerian and the City of a Thousand Planets' back in March. Her futuristic tweed dress covered up pretty much everything except her long legs. The fashion forward look was featured in Alexandre Vauthier's fall-winter 2017 collection. Cara paired the ensemble with Christian Louboutin's 'So Kate' pumps.
Needless to say, the British model and actress always knows how to pop on the red carpet. Whether she is wearing a short and sexy dress or a dramatic ball gown, Cara serves amazing looks at just about any event. We are excited to see what ensembles she will wear next. Either way, we can all concur that Cara Delevingne knocked this one out of the park.