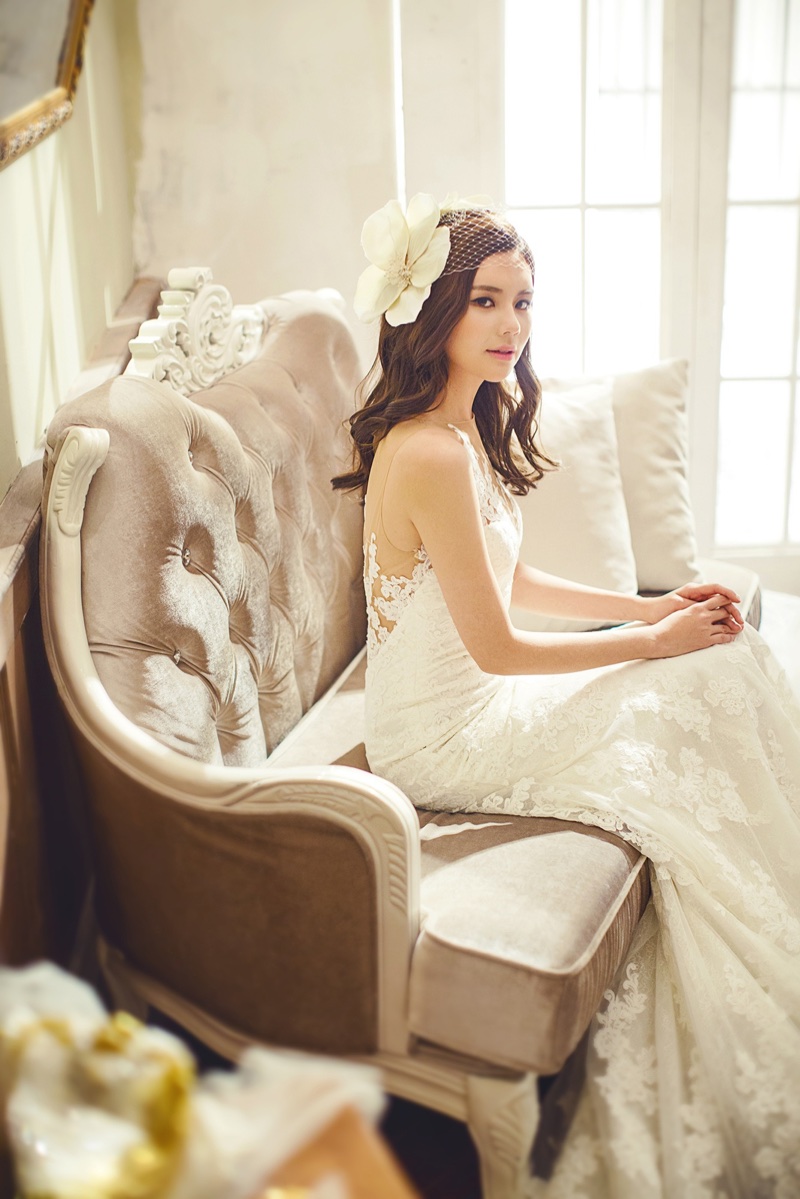 Wedding dresses today come in a wide range of styles. Do you prefer a long, flowing gown, or a short, flirty one? Long sleeves, or no sleeves? Lots of lace, or timelessly smooth satin? Modern bridal gowns come in styles to suit every preference — and every body type.
Naturally, you want to look your best on your wedding day, but nothing can ruin your look — and your wedding photos — faster than the wrong gown. It's so important to choose a gown that flatters your figure. If you want to pick the right gown, you'll need to understand which styles of wedding gown work best for your body type.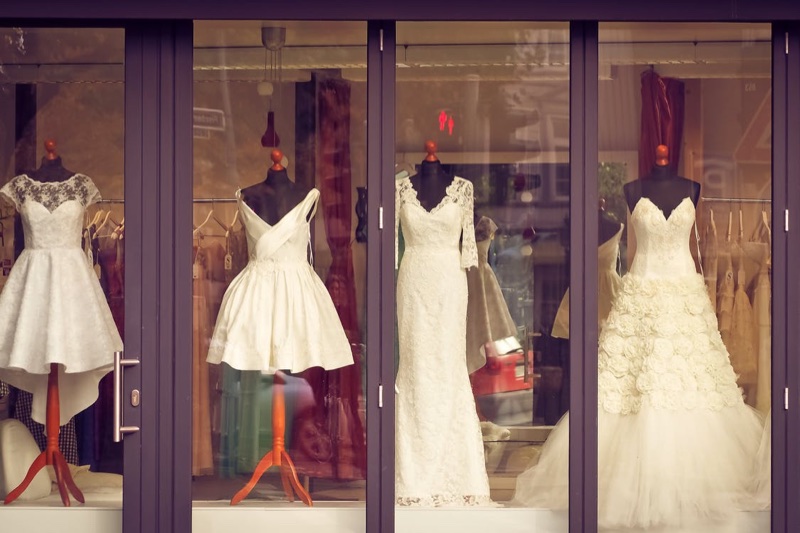 A-Line
A-line wedding dresses look good on almost any body type. That's why they're so popular. They're especially flattering on pear-shaped women, since they accentuate the bust and hide the larger hips and thighs. If you're looking for flattering plus size wedding dresses, you may find an A-line gown flattering. You may also want to try a gown with an empire waistline that begins just beneath the bust and flows downward in an A-line silhouette. If you're plus-sized and busty, an A-line or empire dress may flatter your décolletage; but if you'd prefer something a little less revealing, you can always add a modest lace panel to the bust line, or look for an A-line dress with a higher cut at the bust.
If you're plus-sized and apple-shaped, you may want to look for a shorter A-line dress that flatters your bust and midsection while allowing you to show off your slim legs. Look for an A-line gown with a belt or cinch at the waist and a textured bodice that will draw the eye upward. A deep V neckline will also flatter your midsection.
Ball Gown
With their full, fluffy skirts, cinched waists, and fitted bodices, ball gowns are perfect for brides with boyish, rectangular body shapes. The curvy shape of the dress will make your body seem curvier, too. Look for a dress with a ruched or otherwise decorated bodice. Extra fabric up top will complete the illusion of curves, especially if it is a strapless dress that limits your choice of bust-enhancing bras.
Mermaid
A mermaid gown hugs the figure until about the knee, then flares out into a skirt reminiscent of a mermaid's tail. Mermaid-style wedding gowns are an excellent choice for women with hourglass figures, since this style of gown showcases your curves. Choose a gown with a scooped neckline, for a more natural and flattering décolletage which is neither too revealing nor too shelf-like. But avoid gowns with shiny fabric, ruching, or other ornamentation on the bodice, as these will make your already-generous bust look even bigger.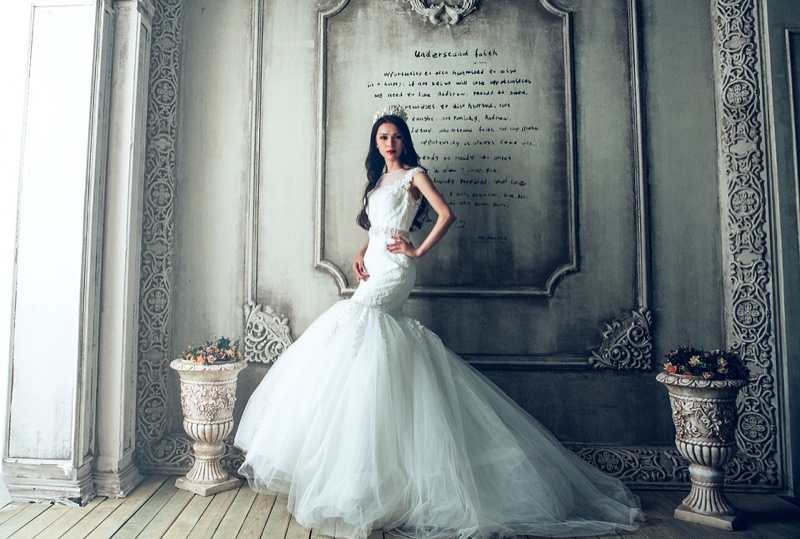 Trumpet
The trumpet gown is similar to the mermaid gown, but with a wider flare to the skirt. While form-fitting, the trumpet gown also offers more freedom of movement to the hourglass-shaped bride who wants to show off her curves. Trumpet gowns can also help a petite bride look taller.
Sheath
A sleek and form-fitting style, the sheath dress follows the body's natural curves. It can be flattering for women with hourglass-shaped bodies, who want to accentuate their curves. It's also a good choice for petite women, as it can add the illusion of height, and it's a great style for any bride who wants to show off a trim midsection. A sheath dress in a wispy fabric with a skirt cut on the bias can make a rectangle-shaped bride look curvier, too.
Drop Waist
With a flare beginning at the hips, the drop waist style is a good choice for women with hourglass-shaped bodies and trim midsections. Combined with a sleek bodice and scooped neckline, this style of gown can show off your curves without being too restrictive.
A Word on Skirt and Sleeve Length
While the classic wedding gown has a long, flowing skirt and even a train, gowns with short skirts are all the rage right now, and these gowns can look fabulous on the right bride. No matter your dress size, a wedding gown with a short skirt can be the right choice to show off shapely calves. If you're tall, however, a long, flowing skirt will match your natural, statuesque proportions. A long-sleeved dress also works well for a tall bride. Choose a gown with sleeves that go below the wrist, so that you don't look like you're dressing up in your mother's clothes. See-through lace sleeves can lend a timeless elegance to your gown, without entirely sacrificing the graceful look of a sleeveless gown.
When choosing a wedding dress, it's vital that you consider your body type and shape. Whether you're petite or tall, apple- or hourglass-shaped, the right dress can make you look gorgeous on your wedding day.