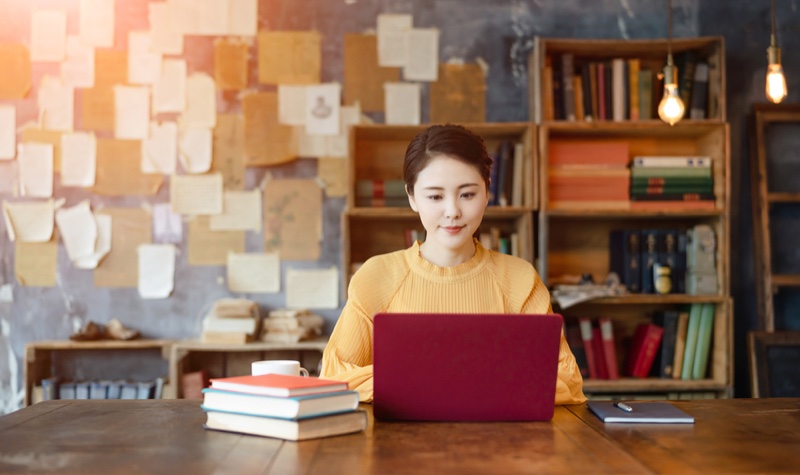 We've all had to adjust how we learn, work, and go about our daily lives amid the current pandemic. In times when social distancing is the norm, college students, in particular, have had to transition from learning and collaborating on campus and in the classroom to learning remotely in an alternative workspace. While the shift from the classroom to a remote workspace may take some adjustment, remote learning also allows college students to customize and accessorize the spaces where they'll spend most of their time completing coursework and working toward their degree. Here's a college student's guide to decorating a remote workspace to create the perfect learning environment.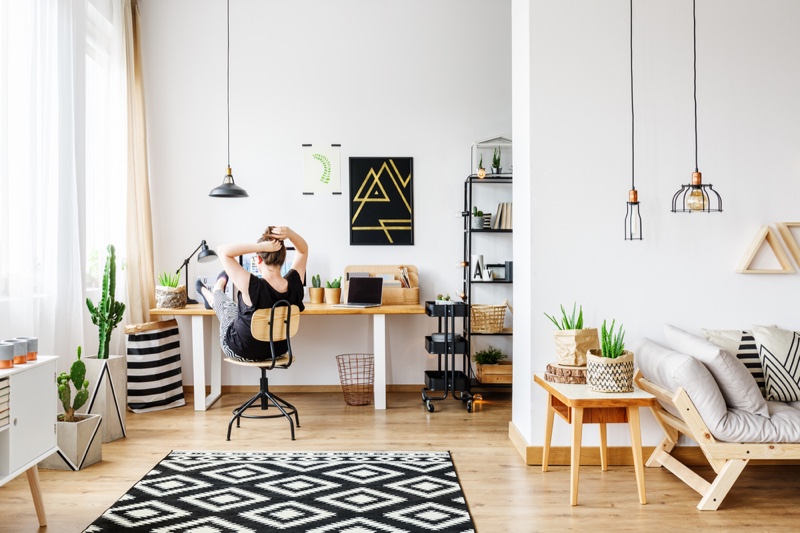 Soothing Decor to Help Manage Stress
Getting through a semester can be challenging. When you throw a pandemic into the mix, it can be even more stressful. To help manage stress levels and adjust to the new routine of e-learning, decorate your workspace with furnishings and trinkets that help you find your zen and bring you joy. 
• Calming Candles
Candles can be a great way to induce feelings of calm and relaxation while offering sweet scents that you can take in while you're hard at work to help ease stress. You can even find candles with uplifting messages to give you the encouragement you need to tackle your heavy workload and bring some added tranquility and joy to your day.  
• Green Space
Nothing breathes life and serenity into an indoor workspace quite like greenery. If you want to brighten your remote workspace and bring a little nature inside, incorporate planters to hold your favorite leafy plants or flowers. Jump in on the hot trend of hanging planters or decorate your space with artisan plant holders, complete with beautiful designs and messages to make your workspace more lively. If you're not the green-thumbed type, consider placing some faux plants in the holders so you can still enjoy some greenery without the upkeep of watering and looking after your plants.  
• Tasteful Art
When your eyes need a break from staring at your laptop or reading pages and pages of textbook material, it's nice to have beautiful pieces of art to look at and admire. From canvas tapestries to decorative mirrors, photo frames, sun catchers, and box signs, and more, there's no shortage of wall decor and artwork to spruce up your learning space.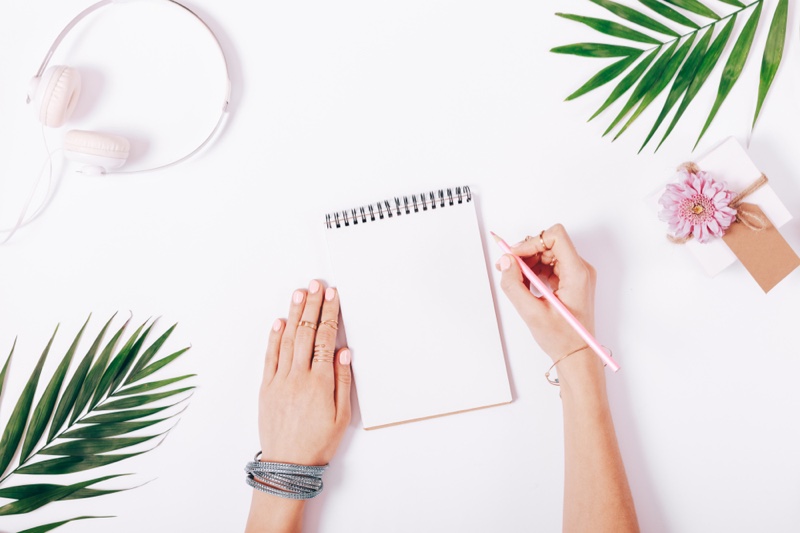 Decor to Encourage Productivity and Organization
To stay on top of your academic game, it's always helpful to accessorize your remote workspace with decor that has both form and function. 
• Notebooks and Notepads
Having notebooks on hand to take notes during your online lecture or notepads to jot down reminders for yourself throughout the day will help you stay organized and on track. Beyond these items' usefulness in staying organized, they can also add a pop of color, fun, and inspiration to your space. 
• Desk Pads
Planning your school week is essential when you're juggling multiple classes, extracurricular activities, work, and social time. Equipping yourself with a weekly or monthly planner that can double as a mousepad is both a handy and visually pleasing addition to any work surface. 
• Corner Magnets
Whether your workspace is your dorm room, apartment, or a room at your family's home, magnets are perfect items to hold important reminders or cherished photos and cards for you to see and access easily. From inspirational messages to artwork, corner magnets can go on your fridge or other metal surfaces or rest on your desk with a built-in easel. 
• Mugs, Tumblers, and Water Bottles
If you rely on coffee or tea to help you get through your school day, you won't want to go without a cute collection of mugs and tumblers to get your caffeine fix. Plus, having handy and motivational water bottles on hand will remind you to stay hydrated, which is important when your brain is hard at work!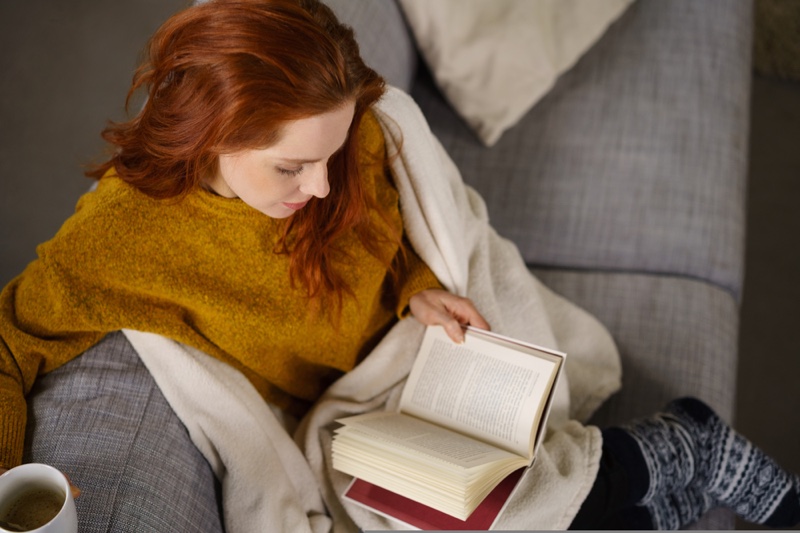 Furnishings to Work More Comfortably
When you're decorating your remote college workspace, not only do you want decor that helps ease stress and promotes productivity and organization, you also want comfort. When you're spending hours each day vigorously writing, reading, or studying for an exam, you need a cozy and comfortable space to work in. 
• Ergonomic Chair
If you prefer to do your schoolwork mostly at a desk, having a chair with both an eye-catching design and ample support is just what you need to brighten your study space and sit comfortably all day long. There is a wide range of ergonomic chairs that can add to any room's decor while allowing you to position yourself properly at your desk with the lumbar support you need. And when you're ready to take a break from your studies to game or video chat with friends and family, a stylish ergonomic chair serves as the perfect, comfy seat for these activities. 
• Decorative and Supportive Pillows
Just like your desk chair, you should have added support for any furniture in your workspace that you like to work on. If you enjoy working on the couch or your favorite chair, you can add pillows to provide you with comfort and tasteful design. You can choose among a wide range of cozy pillows that include uplifting quotes and messages, lively colors, and whimsical designs that complement the rest of your room's decor. 
• Cozy Blankets
Especially during the fall and winter semesters, it can get chilly when you're working at your desk or on your couch for long periods. You can stay productive and warm by having a collection of cozy blankets to keep you warm. Best of all, you can get colors and designs that complement your pillows and other decorations to lift your spirits when you're feeling stressed out.
Create Your Dream Workspace 
The shift from a classroom setting to completing your schooling remotely is not without its challenges, but, by decorating your study space with decor, accessories, and other homey treasures that bring you joy, you can create an inviting and productive atmosphere to help you tackle your college workload.