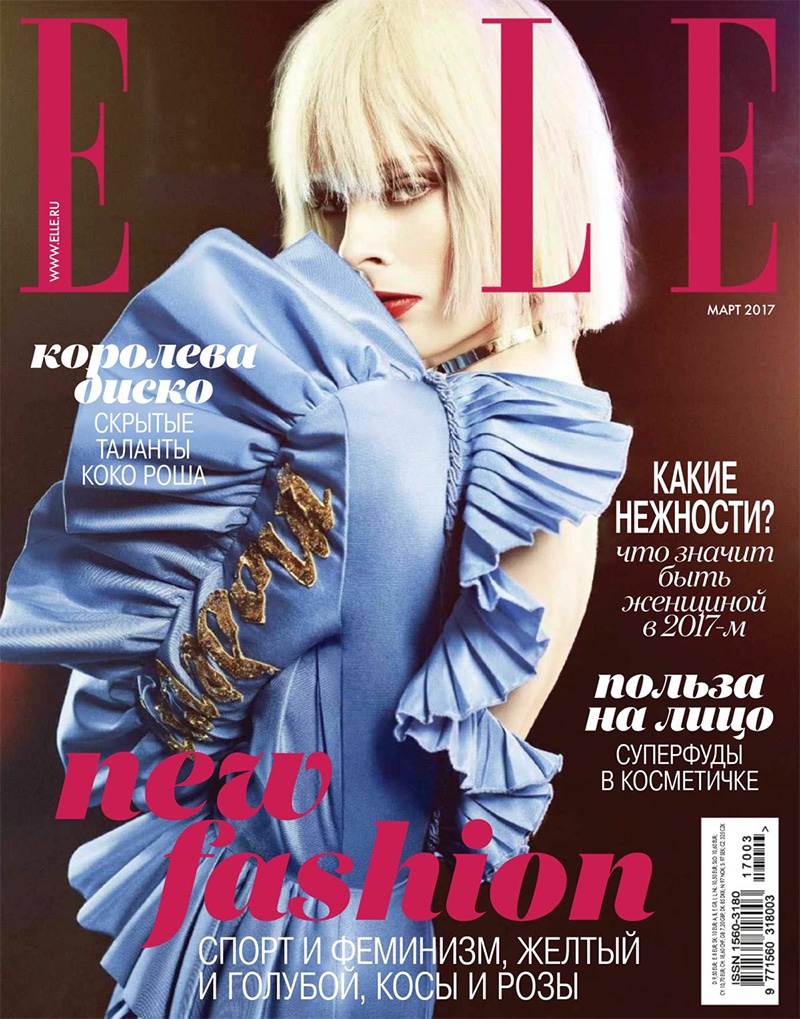 Leading model Coco Rocha lands the March 2017 cover of ELLE Russia. Photographed by Tony Kim, the blonde beauty wears a Gucci dress complete with ruffles and gold decorative detail. Inside the magazine, Coco brings back the 1980's with statement looks.
Related: Coco Rocha Models Retro Inspired Beauty Looks for FASHION Magazine
Stylist Anna Artamonova dresses the 28-year-old in bold ensembles featuring metallics, leather boots and casual tees. Coco shows off her moves in the designs of Louis Vuitton, Valentino, Dior, Blumarine and more.
Editorial: Coco Rocha Stars in ELLE Russia March 2017 Cover Story