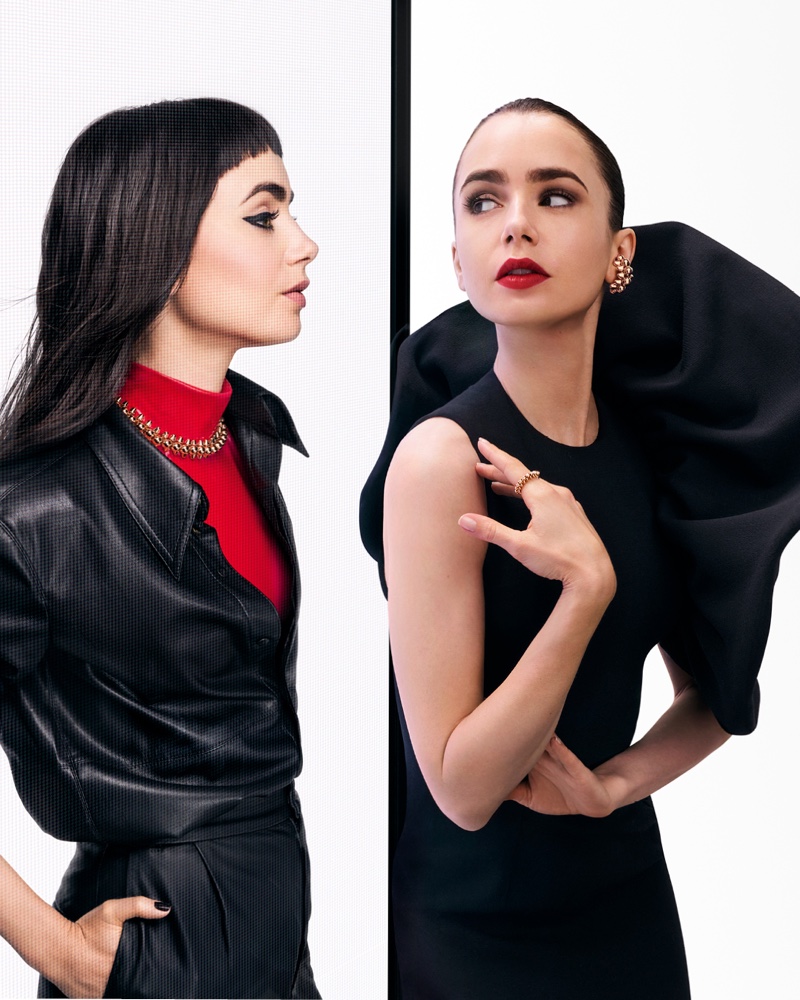 Cartier taps Lily Collins for its Clash de Cartier campaign for 2022. A story of duality is told through the luxury jewelry brand's advertisements, which feature the actress modeling a more rebellious look of leather as well as a more traditional style. Bracelets, necklaces, earrings, and rings with studs are showcased in the line, which is famous for its sculptural forms incorporated into its pieces.
Clash de Cartier 2022 Campaign
Specific rings come complete with clou carré studs, which can be purchased in rose gold or rose gold set with diamonds. In a short film that goes along with the images, Lily Collins steals a necklace from her doppelganger on-screen while Billy Idol's 'Dancing With Myself' plays in the background.
Related: Lily Collins Charms With Panthére de Cartier Bag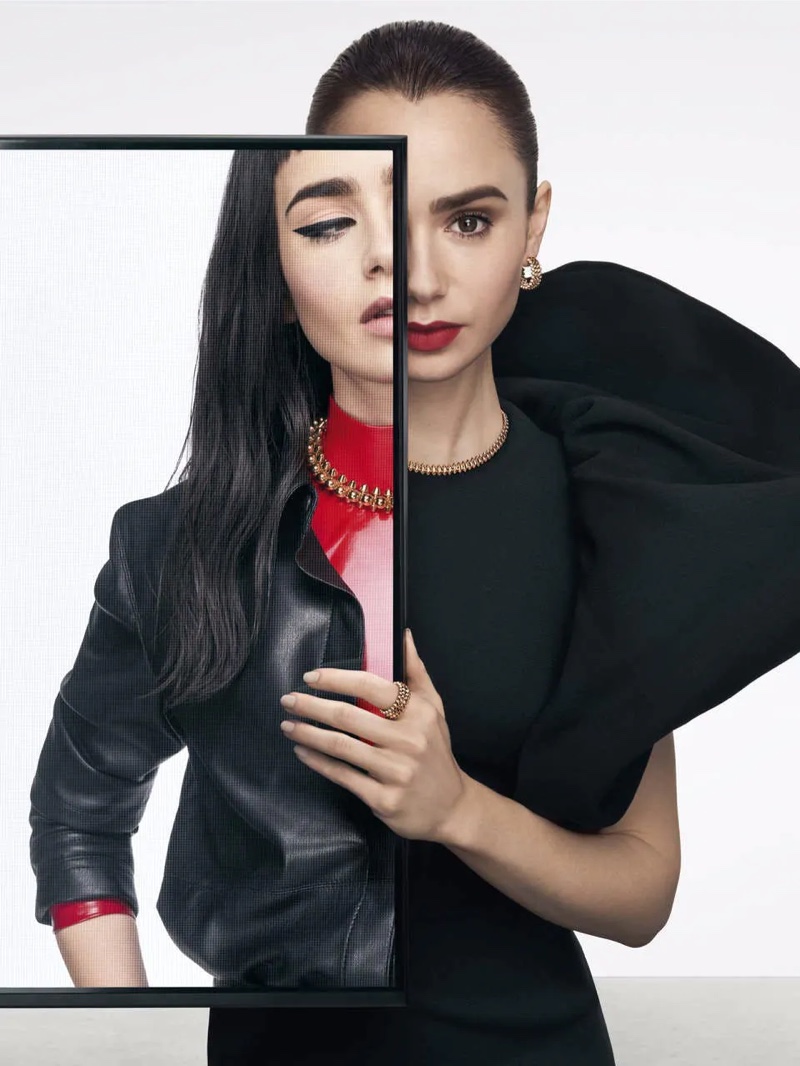 Clash de Cartier doubles down on its own philosophy. Worn by Lily Collins, the latest creations amplify the dualities within the Maison's codes, playing with duplication and textural counterparts to create a visual language of rhythm and intensity. They project the uncompromising aesthetic of punk, while their tactility invites a playful interaction from the wearer.

Cartier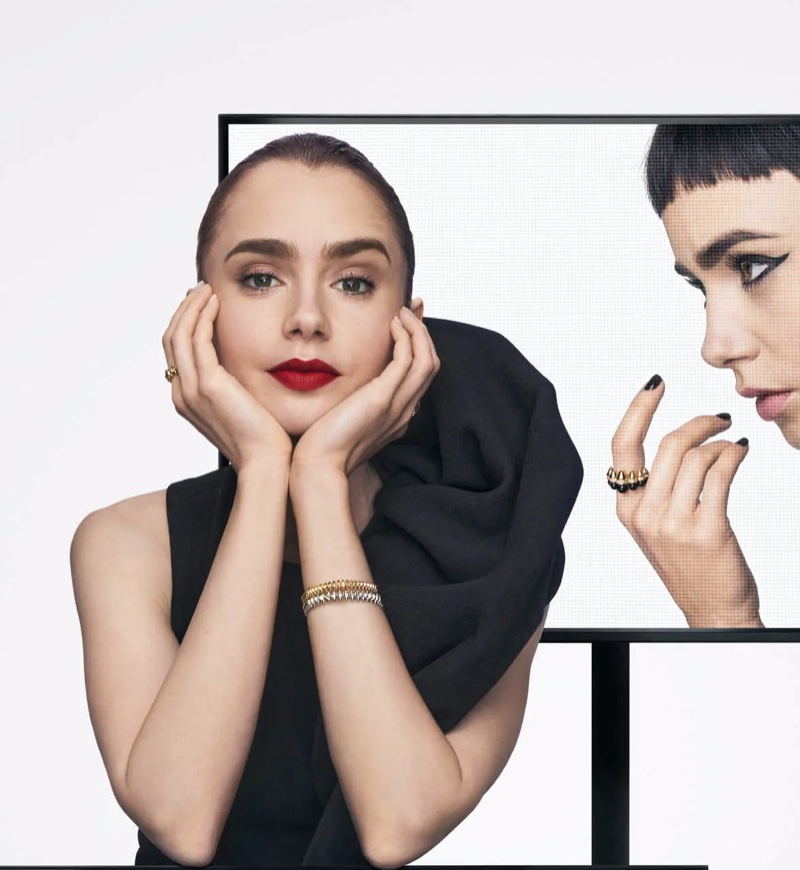 A winged eyeliner, a micro fringe hairstyle, and a leather jacket are all part of the Emily in Paris star's punk-inspired outfit that she wears. Meanwhile, the brunette also goes for a more classic look by donning a black dress with sculpted shoulders and red lipstick.