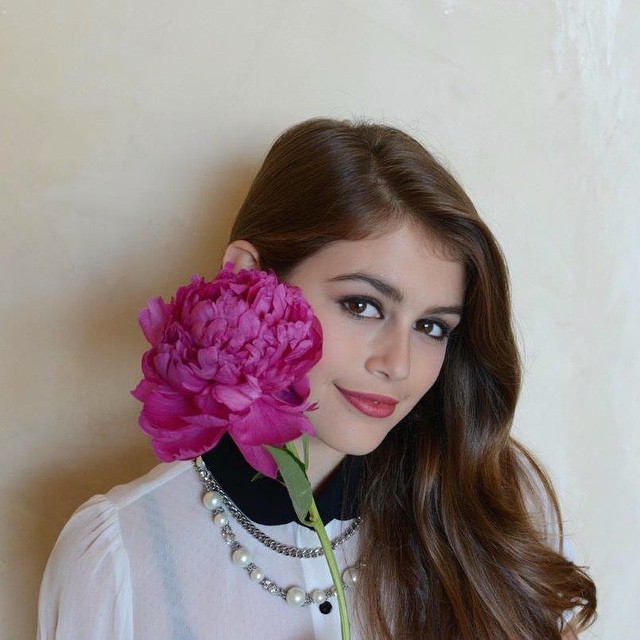 Since starring in a Teen Vogue photo shoot last year, many have pointed out Cindy Crawford's daughter's Kaia Gerber's uncanny resemblance to her famous mom. The supermodel uploaded an image to Instagram earlier this week of her 13-year-old with a flower next to her face. Although you think the image would be inspired by her mother, Cindy actually admitted that Miranda Kerr served as influence for the Instagram.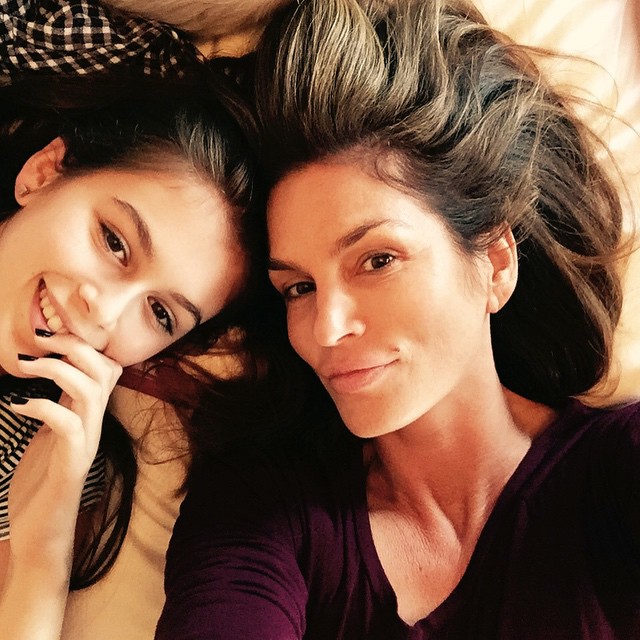 "Straight from my #shelfie…Love this picture I snapped of @kaiagerber. Fun fact: @mirandakerr was our inspiration!" wrote Cindy.
Cindy and her daughter also recently posted a selfie together where their shared DNA became even more clear. It looks like Kaia may be following in her mother's footsteps into modeling with these recent images.