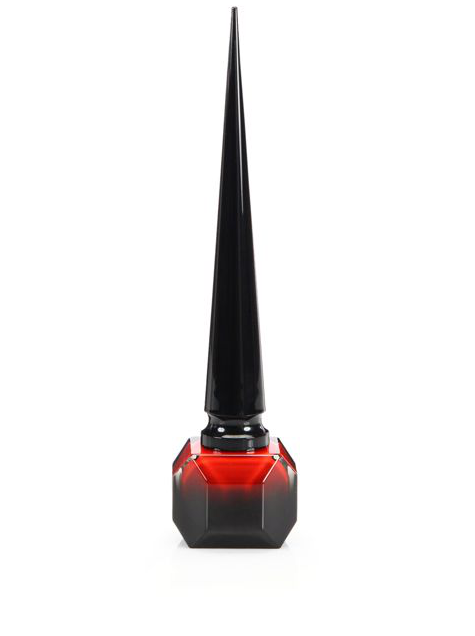 Known for his signature red-bottomed soles, Christian Louboutin is making his foray into the world of beauty with a collection of nail polishes, reports WWD. The nail polishes will be crafted in true Louboutin fashion in tall, spiky bottles and the varnishes coming in three color families: Pop, Nude and Noir.
The first shade in the collection, Rouge Louboutin, was released today and is being sold at Saks 5th Avenue in New York and in 15 Louboutin boutiques in the U.S. The remainder of the collection is said to be released in late August in order to give Rouge Louboutin its time in the spotlight.
In an interview at the designer's Paris studio, he said of the new collection, "If I do beauty, I have to do it my way. I am someone who likes objects." The bottles will cost $50 each with a necessary care kit for $55. Look for the new collection at Neiman Marcus, Bergdorf Goodman, Nordstrom and select Sephora stores starting August 31st. Louboutin also has plans to add new colors to complement new collections of footwear at least twice a year.
More Christian Louboutin News:
Shoe Art: Christian Louboutin's Painted Spring 2014 Campaign