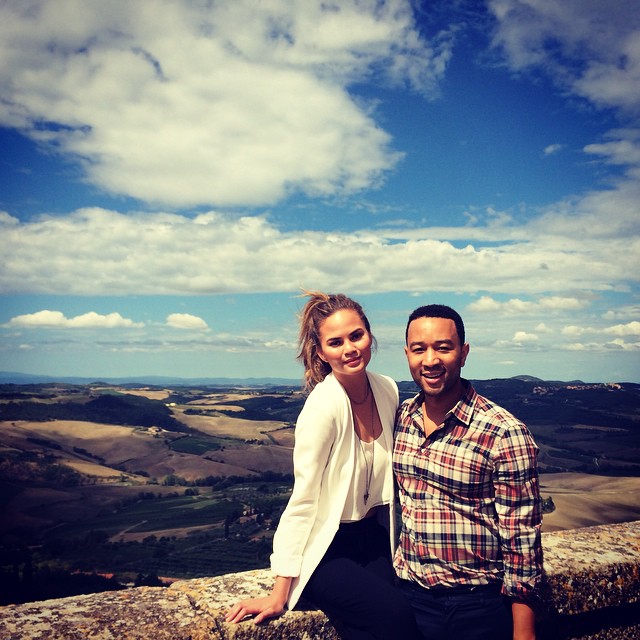 Chrissy Teigen has decided to quit Twitter after getting flack for a controversial comment she made about a the Ottawa shooting. Earlier this week, a tragic shooting occurred in Ottawa, Canada, on its Parliament Hill and a soldier was killed. The incident has been declared an act of terror. At the time of the event, not much information was known and Chrissy made the following Tweet which read: "active shooting in Canada or as we call it in america, wednesday (sic)."
While the model insisted it was a critique on gun violence rather than a joke, others took great offense. Some of the blowback was mild. For instance, A user called Stephanie, replied, "this active attack is happening at our parliament (equivalent to American senate). Please don't down play this act of terror." Other people attacked with expletives and threats which Chrissy included a screen cap of featured below.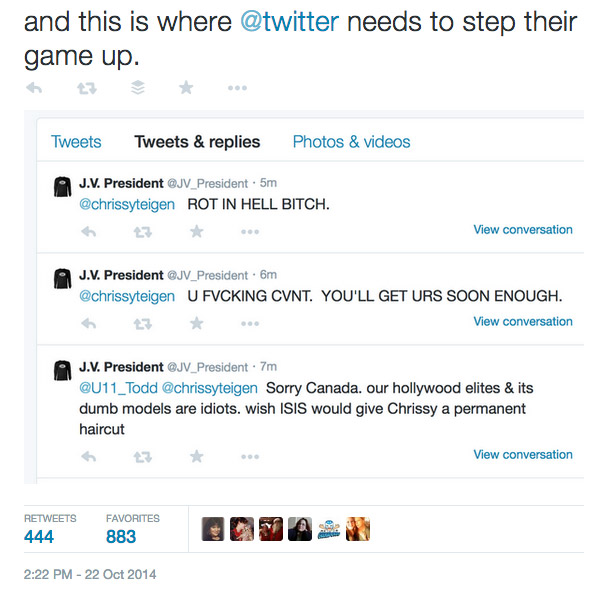 If you go to Chrissy's Twitter, you can see there are still a lot of heated responses even now. This has resulted in the Sports Illustrated Swimsuit model quitting the social media site altogether with the following quote: "I feel sick. Bye Twitter. Taking my talents to instagram." Chrissy has yet to update her Instagram account since October 22nd. It's probably for the best for the model to take a break (her Twitter has not yet been deleted) from social media now due to the high tensions. But what do you think? Discuss below.
More News on Chrissy Teigen:
What? Forever 21 Once Fired Chrissy Teigen for Being "Too Fat"
Chrissy, Candice & Lily Unite for Michael Kors' Watch Hunger Stop Image