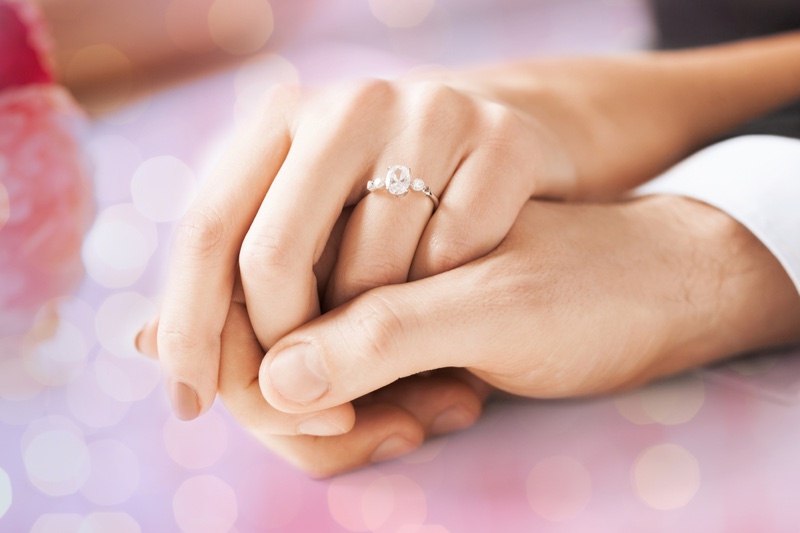 Are you ready to put a ring on it? If so, read on to learn how to choose an engagement ring style for your future spouse.
So, you've found the woman you want to spend the rest of your life with. Congratulations! You may think it's smooth sailing from here. Still, before planning the wedding there's a major decision you now have to make.
Choosing a cheap engagement ring.
It's great if she's already picked the exact one she wants, but that's not usually how it works. Most people start planning their proposal completely clueless about the ins and outs of rings.
The choices can be overwhelming. The type of stone, style, and price all play a part in finding that perfect ring. This guide is here to help. Keep reading to find out everything you need to know about picking unique engagement rings.
Choose
A
Diamond Shape
Let's break down the shapes of rings to start. Round is the most popular shape in diamond rings. Its also called a "brilliant" cut. Around three-quarters of diamonds fall under this classification, and they can be pretty pricey.
Similar in shape is the oval, which can make a small diamond look larger. Marquise cut is similar to oval but with a more pointed shape that may chip if not set correctly.
Second in popularity after round, the princess cut is square in shape. It has more carats because of its shape. Cushion cuts are squares too, but with rounded edges. They have lots of facets and therefore are good for showing off sparkle.
Finally, is your future fiancée a princess at heart? Then the heart-shaped diamond may be a good choice. Every time she looks at it, she'll be reminded of your love.
Alternatives to diamonds also exist. They may include stones like moissanite. This type of stone is sparklier than a diamond, and also has the magic ability to not attract as much dirt.
All
About
Settings
Just as important as the diamond is the setting it comes in. Jewelers put a lot of thought into the mounting. It's a crucial factor in designing engagement rings for women to show the stone off to its best ability.
The choices include bezel, pave, halo, or prong settings. Each has drawbacks that you should consider when choosing the ring for your partner.
For example, a prong can get caught in clothing. Elevated settings show off a diamond well, but smoother ones are more friendly to an active lifestyle.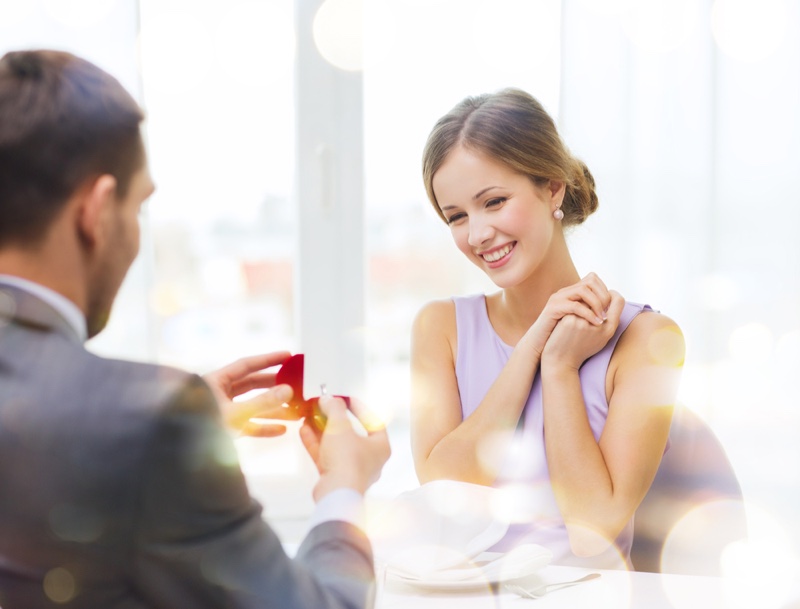 Do You Have An Engagement Ring Budget?
It's easy to get carried away by expensive rings, but make sure you know your budget before you start shopping. If you have been planning the engagement for a while, you should have saved enough to get a quality ring.
Just remember it's just as bad choosing a cheap ring as it is choosing one that will leave you in debt. The goal here is to get the best ring you can for whatever you can afford.
Choose a jewelry store that has a variety of engagement ring styles and prices, and that offers financing.
Ask Her Mother
Or
Best Friend
Hopefully, you know your fiancée well enough to know who's closest to her. In most cases, it will be a best friend or her mother. They will have insight into what she might like in a ring.
Why not recruit them to help you? In a subtle way, of course.
If you know there's a strong relationship with her mother, this is your chance to butter up your future mother-in-law. Just about every bride's mother wants to be involved in some aspect of the marriage preparations.
One thing to consider though is that a mother's tastes may be old-fashioned or out of touch with modern trends.
A fiancée's best friend will probably have already discussed ring styles in normal conversation. She's the perfect person to help you pick a ring out. 
Make sure whoever you choose doesn't accidentally give the game away. Try to maneuver them into going on a casual ring shopping trip with your future fiancée. If they are in a relationship themselves, it's the perfect cover story. 
Consider Her Lifestyle
And
Her Personal Style
No matter what you choose, it's helpful to keep in mind that your future wife will wear this ring every day. Her lifestyle is going to be a big factor in deciding what this important piece of jewelry looks like.
You may have a fiancee who's into the outdoors or gardening. She wouldn't be a great fit for a marquise cut.
On the other hand, a channel-set diamond band could be just right for her. It doesn't have edges that will get caught on things or collect dirt. Another comfortable style for the active woman is a diamond solitaire.
Even things like her allergies or sensitive skin could affect the ring choice. Platinum, for example, is hypoallergenic. If you've seen her in plenty of gold jewelry before though, then a gold band will most likely make her happy.
Just Ask
There is a simple option if you've already discussed an engagement. Directly asking what your beau would like in a ring can be a great way to choose something she'll love.
If that's too direct for you, ask her about the ring of a friend who recently got engaged. No engaged friends? You can also discuss the latest celebrity proposal as a way of opening the conversation.
What If She Doesn't Like It?
The harsh truth is that sometimes your future wife won't be thrilled with your choice.
She won't want to disappoint you. And you probably don't want to think all your hard work was for nothing.
Still, many places will allow you to return a ring you've purchased. If it's a custom design it may be trickier. If you're unsure then err on the side of caution and get the ring from a place with a good return policy.
Get Inspired
Hopefully, this guide gave you the confidence to choose the perfect engagement ring for your sweetheart. Want some more ideas on jewelry? Get inspired by some pretty wedding rings now.